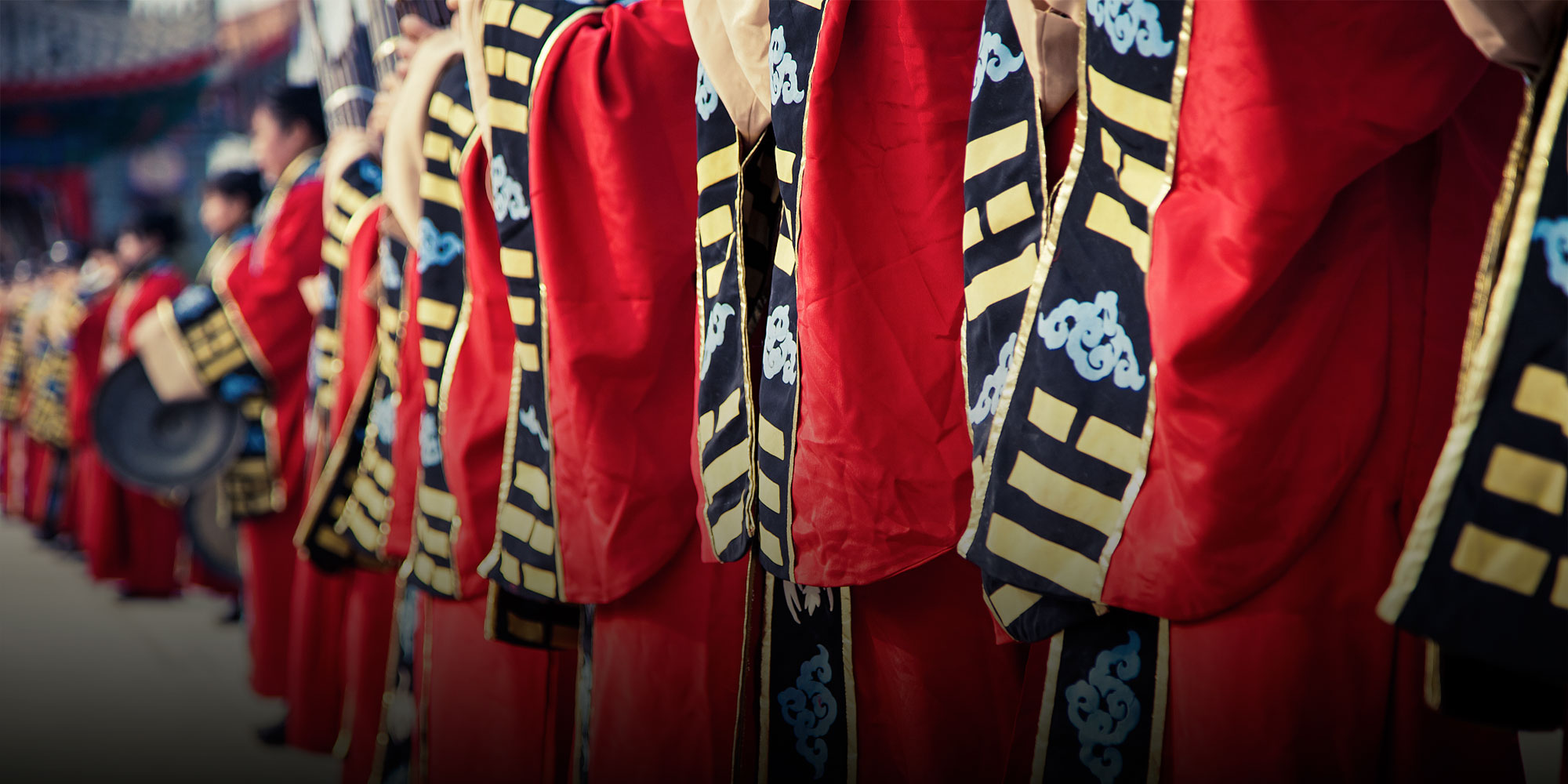 NEWS
Taoist Tradition Stirs Controversy for Chinese Science Institute
Two employees suspended from work and an organizer expelled from the Party for 'deviating from the scientific spirit.'
The foundation-laying ceremony for a nuclear power station in northwestern China's Gansu province was supposed to be a run-of-the-mill affair for the country's top scientific institution. Instead, the Chinese Academy of Sciences (CAS) has become mired in controversy for allowing a Taoist ritual to be performed at the site.
On Monday, CAS issued a formal apology and said its affiliate, the Shanghai Institute of Applied Physics (SIAP), had failed to stop its construction contractors from "deviating from the scientific spirit," according to a statement published on CAS's official Weibo microblog. A local construction team contracted by SIAP had hired a Taoist priest to perform the ceremony on Thursday, hoping for good fortune at their soon-to-be-built nuclear plant in Minqin County.
SIAP issued a formal apology on Saturday, saying it had suspended two of its on-site employees for allowing the traditional ritual. The organizer of the ceremony has also been expelled from the Communist Party, Sixth Tone's sister publication, The Paper, reported Wednesday.
Footage shared online by one of the workers and later reposted by a Beijing news outlet, shows a man dressed in traditional Taoist robes performing the ceremony, while a group of men prepare a ram to be sacrificed. The video has sparked online discussion over whether a building for scientific projects should seek protection from bad luck and other phenomena grounded in superstition.
"Putting the security of a nuclear project on some Taoist priest is just a colossal absurdity," one netizen commented under a local media outlet's story. "The priest was invited by the construction company and not by public officials — so how could they have just chased him away?" another user commented on Weibo, adding that the suspensions seemed a harsh punishment.
Taoism can be traced back thousands of years and has its roots in nature worship. It is regaining popularity among millennials and celebrities in China, with many practitioners turning to age-old traditions — from dieting and meditation — to detoxify their bodies, cleanse their minds, and achieve inner peace.
Tian Zhaoyuan, a professor specializing in folklore studies at East China Normal University in Shanghai, told Sixth Tone that such religious practices are a means of showing respect to nature. According to him, Thursday's ceremony is a positive move, as such practices offer psychological comfort and spiritual motivation to the construction workers who practice Taoism.
"It's really just like Western people holding hands and praying before big events," Tian said.
Editor: Bibek Bhandari.
(Header image: Moment Open/VCG)