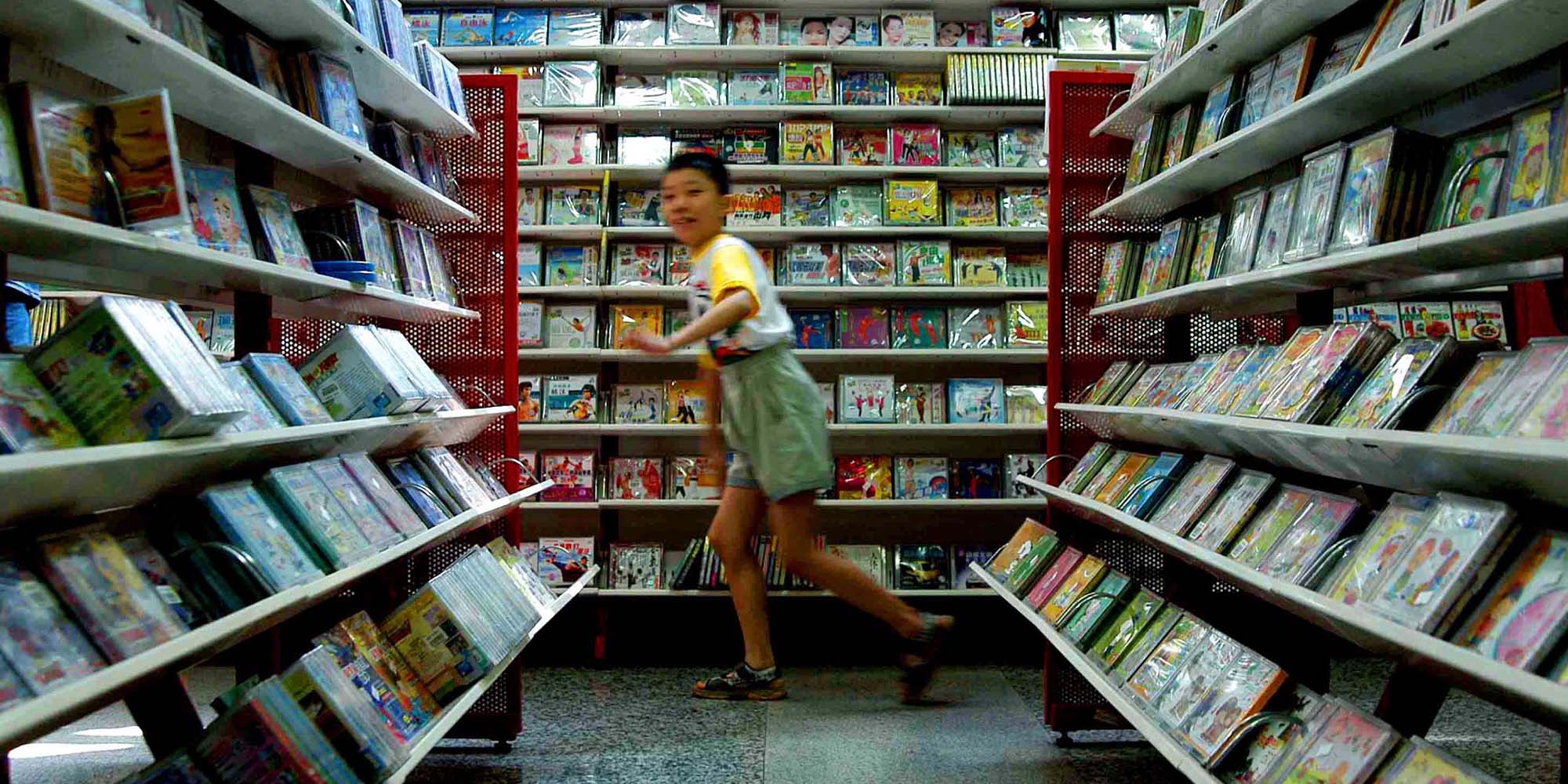 NEWS
Book Pirates Lose Appeal in China's Largest-Ever Copyright Case
Beijing authorities had previously found eight warehouses containing some 3.6 million counterfeit children's books.
A Beijing court has denied the appeal of a cartel that pirated millions of children's books, appending an emphatic period to China's largest-ever copyright infringement case by volume of items, Beijing Evening News reported Wednesday.
Coinciding with World Book and Copyright Day, the capital's third intermediate people's court on Tuesday upheld an initial verdict sentencing cartel ringleader Zhao Chunguang to six and a half years in prison and fining him 1.5 million yuan ($240,000). According to the report, Zhao and five other defendants had produced and sold the counterfeit books on an enormous scale.
In an announcement issued Tuesday, the court said that the National Office Against Pornographic and Illegal Publications, a division under China's central media regulator, had received an anonymous tip in June 2016 about a warehouse on the outskirts of Beijing that was supposedly full of pirated children's books. Following the tip, police went to the warehouse and traced it to Zhao and his accomplices — his father and cousin among them — who had been running an underground operation to sell the books to vendors with stalls at a popular market.
Authorities discovered that Zhao's cartel had been using eight warehouses in and around Beijing to store over 3.6 million books, nearly all of which were found to violate copyrights. Most of the books were Chinese versions of popular children's books from around the world, including "My Dad" by Hans Christian Andersen Award-winning author Anthony Browne.
Zhao's gang would scan the real books and have fake ones made at illicit printing shops. The freshly bound knockoffs would then be shipped to Zhao's warehouses to await being sold wholesale to book vendors.
The counterfeit books — which the cartel sold at around 1.6 yuan ($0.25) each — could be resold at markets for up to 4 yuan. By comparison, a Chinese edition of "My Dad" is priced at 28 yuan on Amazon.cn.
The Beijing court determined that all six plaintiffs had "severely broken the law," but Zhao was the only one to receive a fine. The others also received more lenient prison sentences.
Although China has implemented legal measures for protecting the intellectual property (IP) of individuals and companies, the government has yet to decide on a punitive compensation system. Last year, the Supreme People's Procuratorate prosecuted over 3,600 IP cases involving some 6,800 suspects.
With so many trademark and copyright cases in recent years, Chinese people are gradually becoming more familiar with the once-foreign notion of IP protection. In September 2017, the iconic Liyuan Library outside Beijing was temporarily closed after it was found to contain pirated books.
Rising public support for copyright protection has also inspired startups aiming to protect IP using blockchain technology. "Blockchain can create an unalterable platform that timestamps every move once an author uploads their work into the digital world," said Wu Peng, CEO of Yuanben Blockchain. Wu told Sixth Tone that his company focuses on protecting copyrights by using blockchain to make every repost and every copy-and-paste trackable.
Wu noted, however, that protecting intellectual property in the form of physical objects is much trickier, since any data must be manually entered into a blockchain-backed database, and is thus susceptible to human error or manipulation. "Tracking physical items will require more research and more trials," Wu said.
Editor: David Paulk. 
(Header image: A boy runs through a bookstore in Nanjing, Jiangsu province, Aug. 29, 2004. Su You/VCG)