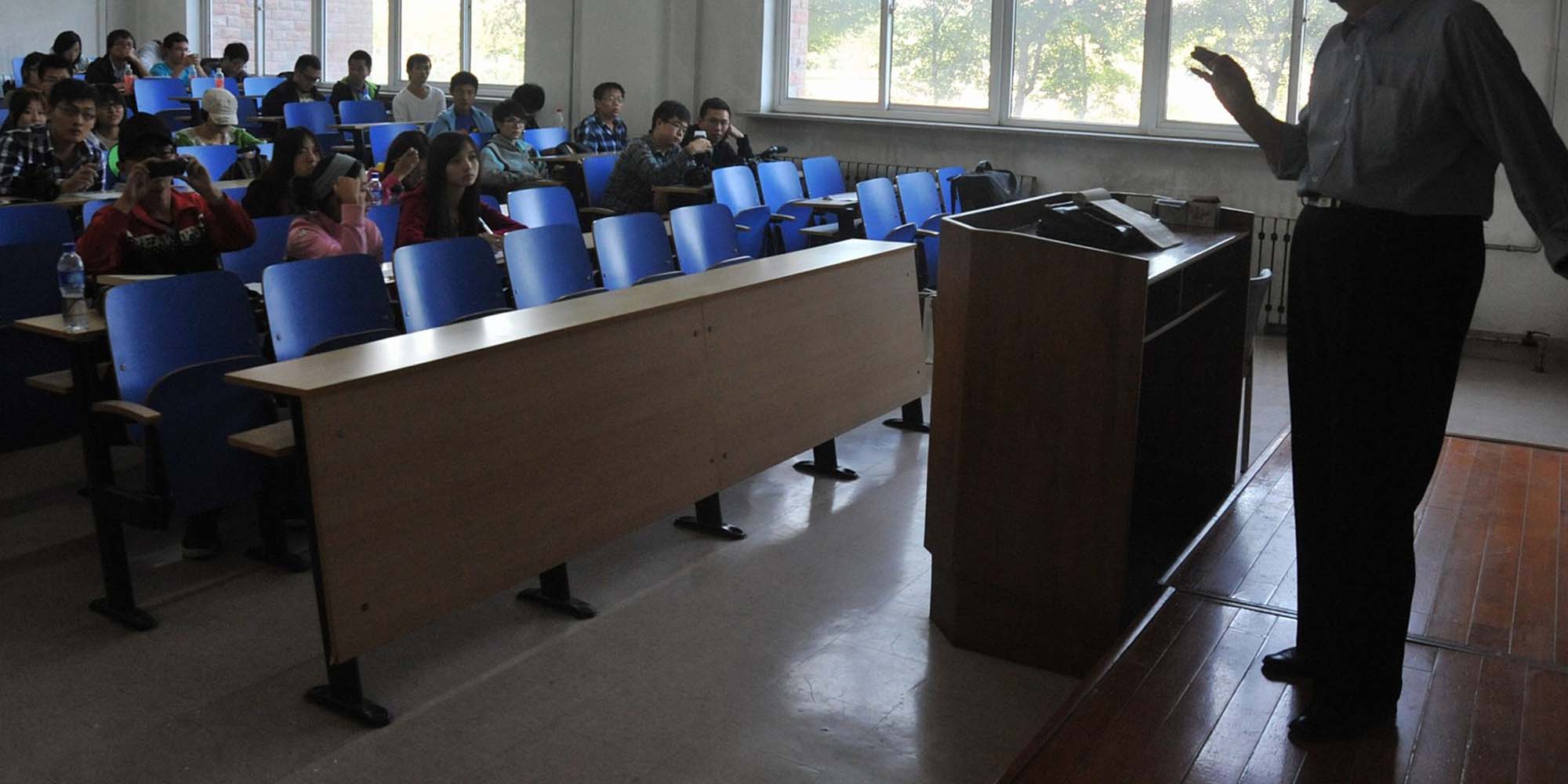 NEWS
University Stands Out With Very Ordinary Job Ad
Netizens say the school's frankness about its mediocrity is refreshing.
A recruitment notice from a university in southwestern China impressed readers with its bluntness on Tuesday, and has been shared on social media as "the most honest job ad."
The ad from Xingyi Normal University for Nationalities in Guizhou province seeks teaching staff who hold doctoral degrees in languages and linguistics. It begins by introducing the college as a "very, very ordinary" institution that is not part of any prestigious national tertiary education leagues like the 211 or 985 projects, and describes the salary and conditions as simply "standard."
The perk, however, is that the role is fairly undemanding. "There's not too much pressure and no research obligations; it's entirely up to you whether you want to apply for projects or publish articles — if you just want to teach classes, that's fine," the advertisement says, adding: "The students here are comparatively unsophisticated … don't teach anything too esoteric that they might not be able to absorb." The post also includes some attractive features about the city of Xinyi — such as the low price of beef — and ends with a mobile phone number for Lei Li, the dean of the literature and communications department.
The ad has been quite effective, according to Lei, attracting graduates from top schools. "I received many phone calls today, including ones from [graduates of] Peking University and Zhejiang University," he told The Paper, Sixth Tone's sister publication, on Wednesday.
Netizens applauded the frank approach. "Such a down-to-earth school," one netizen commented. "It's better to tell the truth than to brag," another said in the same thread. A commentary in Beijing Youth Daily explained that the advertisement has found such wide appeal because people are fed-up with employers breaching contract conditions — an issue that often starts with recruitment ads promising the world.
Candidates, too, are sometimes unscrupulous. According to a 2017 research report from state-owned newspaper People's Daily, more than 80 percent of respondents rated the integrity of Chinese workplaces as poor. The report suggested that dishonesty was most rampant at the recruitment stage, when many applicants embellish or falsify their CVs.
As it turns out, the recruitment notice celebrated for its candor was not entirely truthful either. On Wednesday evening, the university clarified to media that the post was published by the dean on social media recruitment sites without official authorization. While Lei would not be punished for publicizing the job as a private individual, the university said, the unofficial ad misrepresented the recruitment process in saying that candidates would not be required to complete interviews and lecture tests.
Editor: Qian Jinghua.
(Header image: Students attend class at a college in Shenyang, Liaoning province, Sept. 21, 2011. VCG)