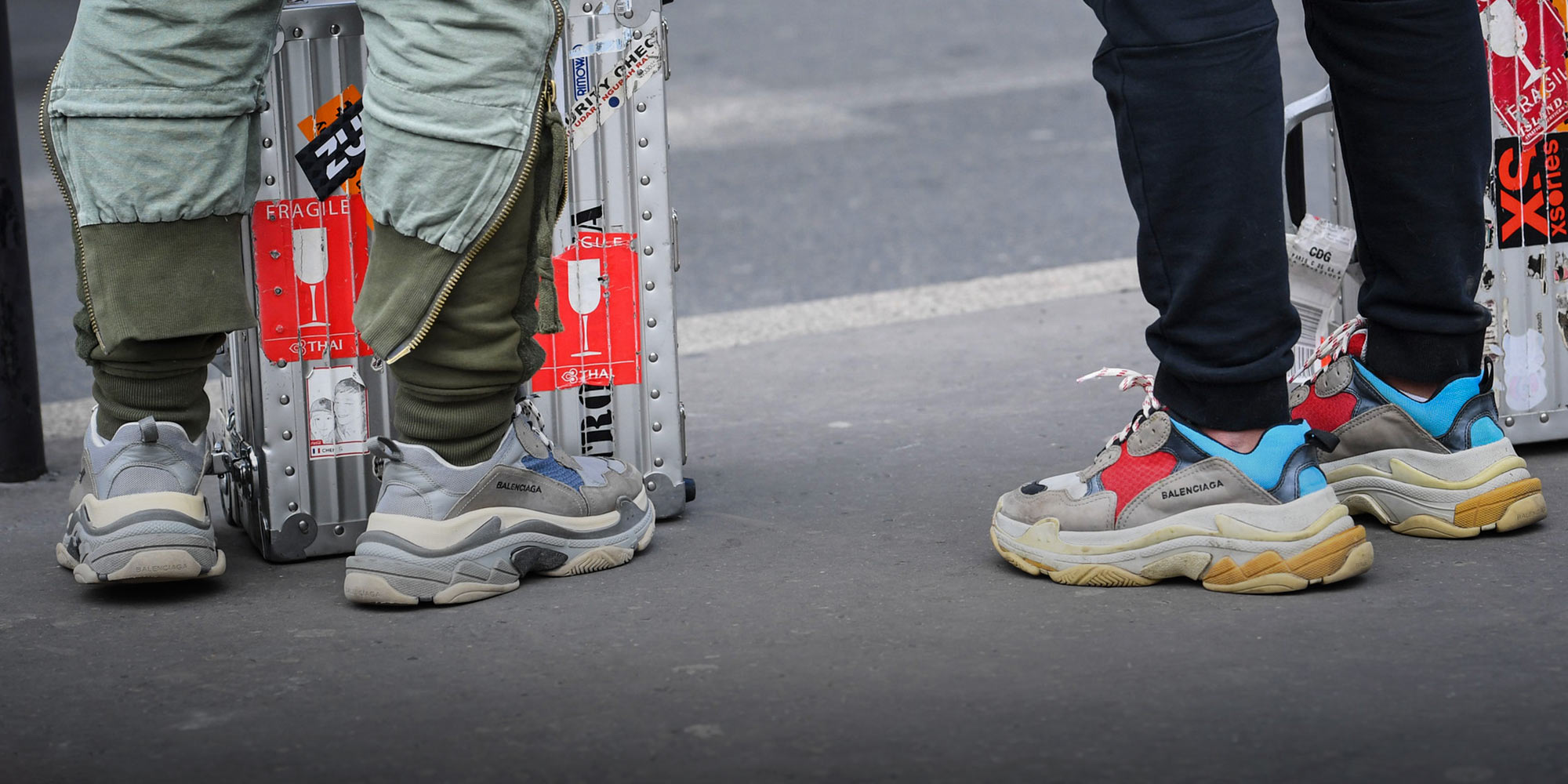 NEWS
Balenciaga Blamed for Alleged Discrimination in Paris
Chinese customers threaten to boycott the luxury brand over a scuffle at a Printemps department store.
Some international brands have shown a certain aptitude for offending Chinese consumers — and this time it's Balenciaga that's on the hot seat.
Chinese netizens are urging shoppers to boycott the French luxury brand after a video circulated showing an alleged instance of racial discrimination at a Printemps department store in Paris. A bystander's four-second video, initially posted on social app WeChat, shows security personnel forcibly subduing a Chinese man following an in-store scuffle, ostensibly over Balenciaga shoes.
"We are sorry for the altercation between two customers [that] took place this morning in the queue of the launch of a collector's item. We immediately took action to restore calm and we are currently trying to understand what has happened," Printemps commented under a photo on its official Instagram page, where netizens have bombarded the store and the luxury brand with thousands of angry comments, many demanding a formal apology from both companies.
The commotion took place on Tuesday while shoppers were waiting to buy shoes from Balenciaga's latest collection, Triple S. According to the now inaccessible WeChat post that accompanied the video, a screenshot of which was reposted by media outlet Jing Daily, a group of five French-Albanian men cut in line ahead of a Chinese woman. When she objected, one of them allegedly pushed her, prompting the woman's son to defend his mother. And while the other men managed to purchase the merchandise they sought, the post added, store employees asked other Chinese shoppers present to leave and not come back.
Balenciaga's Instagram account has also been flooded with vitriol, and the hashtag "boycott Balenciaga for discriminating against Chinese" is now trending on microblog platform Weibo, though the security personnel were likely employed by Printemps rather than Balenciaga. The hashtag had attracted 16 million views by Thursday afternoon.
"Chinese comrades should band together! Don't purchase their products, let them lose out on the Chinese market, let them feel the loss and then plead for us to come back — but we will not bother," read one upvoted comment on Weibo.
"The Chinese are your father, you know?" commented another user under one of Balenciaga's photos on Instagram, referring to the traditional family role of provider. "I believe that without Chinese purchases, you will close down."
As Chinese consumers gain more purchasing power, international brands are increasingly courting them at home and abroad. Last year, the global share of luxury goods purchased by Chinese shoppers reached 32 percent, while there was a 15 percent boost in sales of such products domestically compared with the previous year, according to a report by consulting firm Bain & Company.
Despite these gains, allegations of racial discrimination and political faux pas have frequently landed well-known international brands in hot water. In January, Spanish fashion retailer Zara apologized for infuriating the Chinese government and nationalist-minded netizens by listing Taiwan and Hong Kong as countries on its website. A month later, London's Heathrow Airport also issued a formal apology for a duty-free store whose discount policies discriminated against Chinese travelers.
Editor: Bibek Bhandari.
(Header image: Two people wear Balenciaga shoes on a street corner in Paris, March 1, 2018. REXShutterstock/IC)