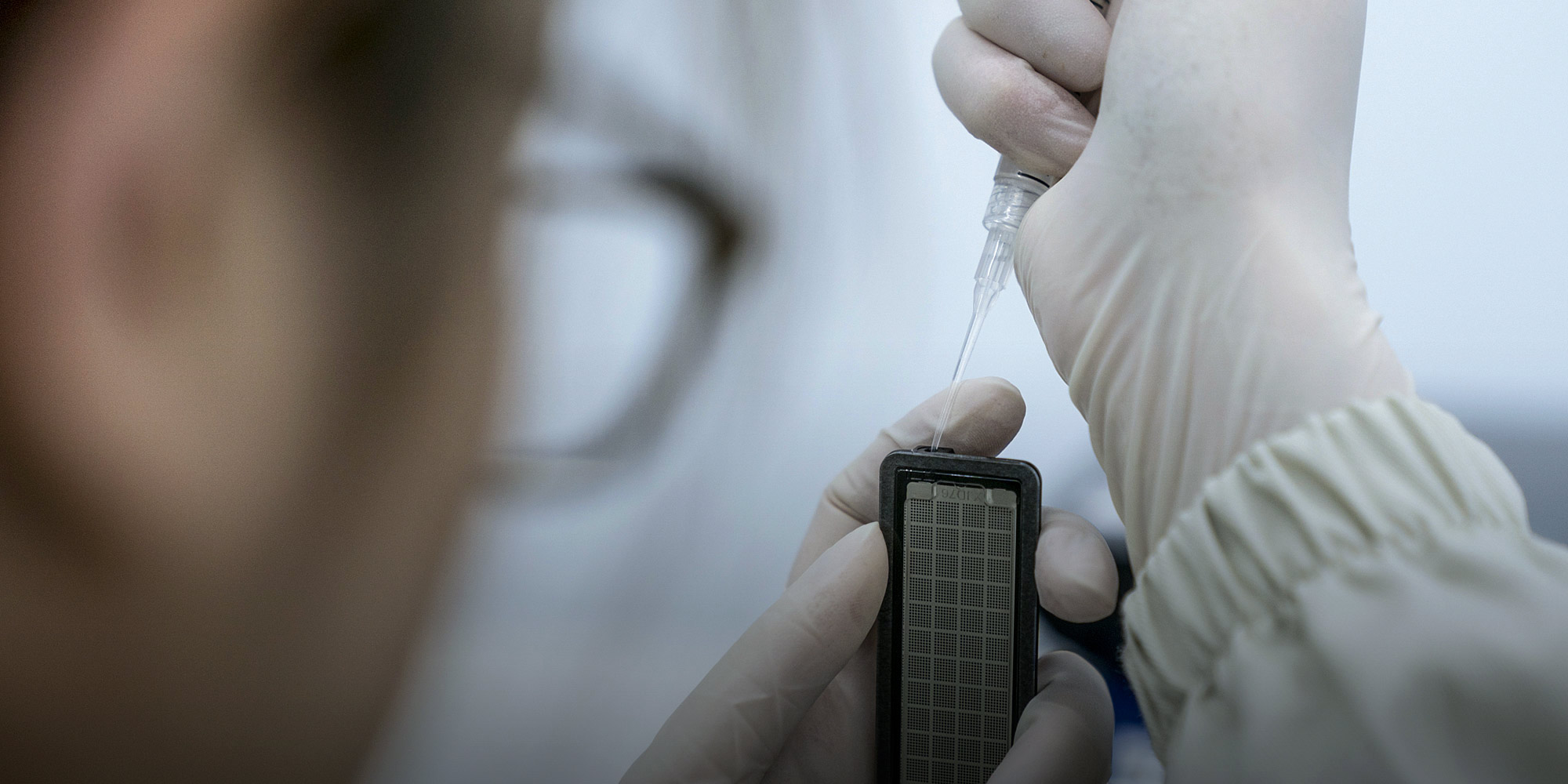 FEATURES
Dreams of Imperial Descent Drive Chinese to DNA Testing
Ancestry testing kit companies seeing green as Chinese check for blue blood.
SHANGHAI — Li Jiewen's family might seem pretty ordinary, but according to a long-held family belief, they're descended from royalty.
As the legend goes, when the Zhao family lost control of the royal court sometime around the 12th century, they fled across the Yangtze River and moved to the south of China. A branch of the royal family settled in what is now Guangzhou, in Guangdong province, where Li grew up. For as long as she can remember, Li has been told she carries noble blood through her paternal grandmother.
Last year, the Macau University of Science and Technology student decided to put her blue blood to the test. She bought a genetic testing kit online, spat into the test tube, sent it off for analysis, and eagerly awaited the results.
Li is just one of hundreds of thousands of Chinese people who have purchased DNA testing kits online to find out more about their heritage. The kits — which can cost as little as a few hundred yuan — are a far cry from genetic testing done in hospitals. In a matter of weeks, users can receive a digital report with a breakdown of their ancestry — and sometimes even a risk analysis detailing their likelihood of developing certain diseases and allergies.
Although the industry is still fairly niche in China, such businesses have captured the imagination of venture capitalists who are betting big on their success. China's largest direct-to-consumer genetic testing company, Chengdu 23Mofang Biotechnology — which counts Li as a customer — raised 100 million yuan ($15.8 million) in its fifth funding round in March. Its main competitor, Shenzhen-based WeGene, announced in January that it had finished its second round of fundraising, scoring an undisclosed amount.
Such businesses are already booming overseas — especially in the U.S., which boasts a large immigrant population. Last year, a testing kit developed by American company 23andMe was one of Amazon's five best-selling items during the Black Friday shopping festival, trailing voice recognition products and a pressure cooker.
Back in China, where over 90 percent of the population is Han Chinese, many people are more interested in uncovering links to royalty than exploring their ethnic roots, says Vanessa Frangville, a lecturer at the Université Libre de Bruxelles in Belgium who specializes in ethnicity and nation-building. "Most Chinese are interested in discovering whether they are related to famous historical figures — for instance, Confucius, some emperor, or an eminent warlord," she tells Sixth Tone. "I honestly don't think that, if a Han finds out that he or she is 10 percent from Africa or 10 percent from Mongolia, his or her perception of what it means to be Han will change much."
Over the course of China's history, a number of the country's 56 ethnic groups have held power, including the Mongols and Manchus. Interethnic marriages have also occurred throughout history. Nevertheless, written genealogical records are often scant — even for royal clans — as many records came to a halt, got lost, or were destroyed during dynastic changes or when natural disasters pushed people to migrate.
This is where genetic testing kits can provide answers.
Zhou Kun, 23Mofang's CEO, agrees with Frangville that people frequently turn to the kits to confirm royal or famous lineage. "People are curious about whether they're the offspring of Liu Bang, Li Bai, Li Shimin," Zhou tells Sixth Tone, referring to the founder of the Han Dynasty, a prominent poet, and the powerful emperor who solidified Tang Dynasty rule, respectively. "As our database grows, people can quickly find out who their ancestors were and what they did in history."
While genealogy is often the pastime of older generations, both 23Mofang and WeGene are using online media to target affluent, tech-savvy, and curious urbanites who grew up with the internet. WeGene, which claims to have a user base of 100,000 people, has paid influential bloggers to test its products and write reviews. Papi Jiang, an internet celebrity who boasts nearly 28 million followers on microblogging platform Weibo, recently partnered with 23Mofang, which has sold 160,000 kits worth 499 yuan each since it launched in 2015. In a sponsored video released earlier this month, Papi Jiang reveals that she is 3 percent ethnic Dai — a group that mostly resides in the southwestern part of China and in Southeast Asian countries.
But while bloggers appear enthusiastic about the home tests, the kits have already borne the brunt of criticism over their accuracy. International media reports have shown how DNA tests from different brands can produce entirely different results, while Chinese netizens have raised doubts about the tests' validity.
Variation in results can be partly explained by the technique most companies use, according to Ren Yi, a vice manager at Shanghai Majorbio Bio-Pharm Technology, which has been working on a joint genetic testing project with Fudan University since 2016. Currently, most ancestry DNA testing companies use genotyping, a method that allows analysts to examine specific locations on the Y chromosome in men or the mitochondrial DNA in women and identify variations linked to ancestry groups. It's an efficient and cost-effective way of evaluating genetic variation in individuals and across populations, but it's less accurate than DNA sequencing, a technique that involves mapping an entire DNA segment, says Ren. He explains that the size of a company's reference database also matters because information about one person's genes is determined by comparing them to the genes of others. The bigger the genetic database, the more accurate the test results will be. Despite the varied results, Ren believes that in the future, using such kits "will be as normal as taking your temperature."
Zhou of 23Mofang agrees that there are limits to the tests' accuracy. He explains that DNA test results are only as good as the current academic research, meaning that a new scientific breakthrough could prove previous research wrong. "What we believe today might be totally thrown out the window tomorrow," Zhou says.
In the case of 23Mofang customer Li, she didn't receive the answers she was looking for.
A few weeks after Li sent off her saliva from her home in Guangzhou, the test results arrived. Much to her surprise, there was no indication that her family was originally from northern China. Instead, she learned that she is 87.19 percent Southern Han, 12.8 percent Dai, and 0.01 percent unspecified ethnicity.
"I don't think the results are reliable," says Li, who maintains that her family can be traced back to the royal Zhao clan, who hailed from the north. Nevertheless, she agrees that there might be some Dai in her blood — she believes she looks like someone of Southeast Asian descent. "At least I found a reason for my love of Thai food," she quips.
Editor: Julia Hollingsworth.
(Header image: A technician analyzes a sample at a biotechnology company's lab in Hong Kong, Jan. 26, 2018. Anthony Kwan/Bloomberg/VCG)