XINJIANG, Northwest China — The researchers' SUV broke down on a muddy slope, leaving the team of 11 with only two vehicles. It was a race against time: The snow in the Tianshan Mountains had started melting in mid-February, more than a week earlier than usual. It was now early March, and the scientists from the Xinjiang Institute of Ecology and Geography (XIEG) were just starting their trip to study the ice crystals before they all turned to water.
Known as the "water tower of Central Asia," the Tianshan mountain range cuts Xinjiang Uyghur Autonomous Region into north and south. Runoff from the mountains contributes half the water supply for arid Xinjiang — where annual precipitation reaches only a quarter of the country's average.
But rising temperatures could make the region's already-harsh climate even less hospitable. Accelerated glacial melting has been documented in Xinjiang, with worrying implications for the local water supply. The Tianshan Mountains have seen greater snowfall, which could increase the intensity and frequency of phenomena like blizzards, avalanches, and flooding.
Though the effects of climate change on the region have so far been relatively minor, temperatures in Xinjiang have risen faster than the global average over the past 50 years. And despite the importance of snow from the Tianshan Mountains to local communities — a third of the mountain range's precious runoff comes from snow — there is a shortage of reliable data due to the region's remoteness and a lack of funding in the past, according to professor Li Lanhai of the XIEG, who leads the Tianshan research team.
The Tianshan snow survey is part of a national investigation on snow characteristics and distribution that hopes to help China better adapt to climate change, manage water resources, and predict snow-related disasters. The survey began last year and will run until 2020, to the tune of 23.9 million yuan ($3.8 million). Li's team hope their findings will also contribute much-needed improvements to China's snow remote-sensing system, which provides snow data and satellite images for use in fields like climate research, water management, and weather prediction.
Li, 54, is a sturdy-looking man who wears a winter coat the color of sand. He has a penchant for drinking Chinese liquor at dinner to keep himself warm in the freezing mountains; just a sip of the pungent spirit turns his square face red and loosens his tongue.
Born into a farming family in eastern China's Jiangxi province, which rarely sees snow, Li became fascinated with the precipitation upon seeing his first proper snowfall at age 12. The village turned white overnight, and Li remembers observing his first snowflake up close: It was hexagonal, just like in comic books.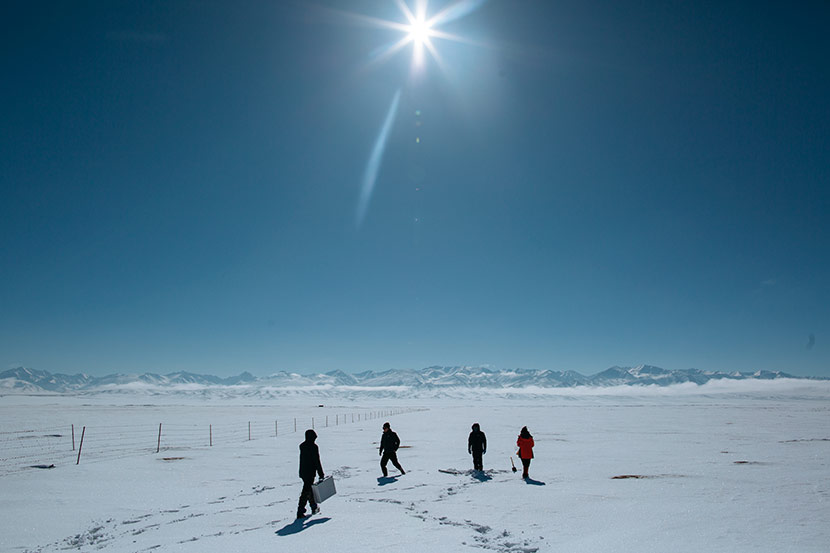 Researchers from the Xinjiang Institute of Ecology and Geography trek through snow in Bayingolin Mongolian Autonomous Prefecture, Xinjiang Uyghur Autonomous Region, March 8, 2018. Wu Huiyuan/Sixth Tone
After studying agriculture, ecology, and snow hydrology at universities in China and abroad, Li was invited to Xinjiang 10 years ago by a deputy head at the XIEG, and he has remained there ever since.
When the Tianshan snow survey team began their trip during the melting period in March, the snow on the sunny slopes had been receding for weeks in some places, revealing dirt, sand, and the occasional mammoth red characters painted in a bygone era: "Be loyal to Chairman Mao. Long live Chairman Mao."
Starting from Xinjiang's capital, Urumqi, the team circled the middle range of the Tianshan Mountains, traveling over 2,400 kilometers across 18 cities and counties to survey snow in forests, lakes, desert, farmland, and grassland. It was their third field study, following similar trips in the snow accumulation and stability phases in January — when temperatures as low as minus 40 degrees Celsius froze instruments and car engines.
Most of the researchers are graduate and doctoral students Li supervises at the institute, specializing in fields like snow physics and climate modeling. "Take a close look at these new snowflakes. Each one looks magical to me. Their shape and water content offer so much information," doctoral researcher Yang Tao tells Sixth Tone.
Yang and fellow 26-year-old researcher Chen Ditao are usually the first to start digging at a sampling site. After using a ruler to measure the depth of the snow cover, Chen inserts needle-like temperature sensors, while Yang collects snow in a matchbox-sized iron container to measure its density. Meanwhile, other researchers measure the snow's hardness and water content, and take samples to analyze the snow's makeup, including materials like pollutants.
"Snow is unpredictable," Li says. "You will never find the same snowflake that you saw two days ago, as it is always changing."
In Bayanbulak, in the southern part of the mountain range, the team stops for dinner at the only restaurant open in the winter. The eatery is run by 40-year-old ethnic Mongolian Dailigeer and her family, who explain the importance of snow to their livelihoods.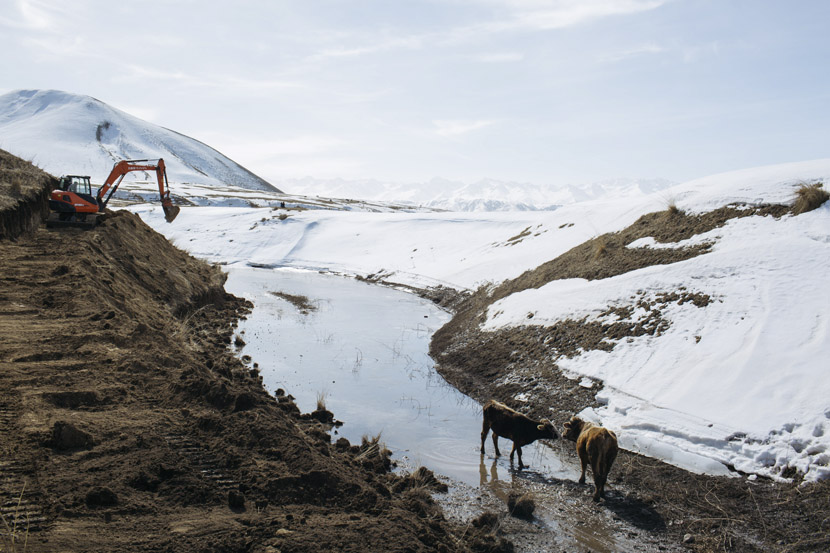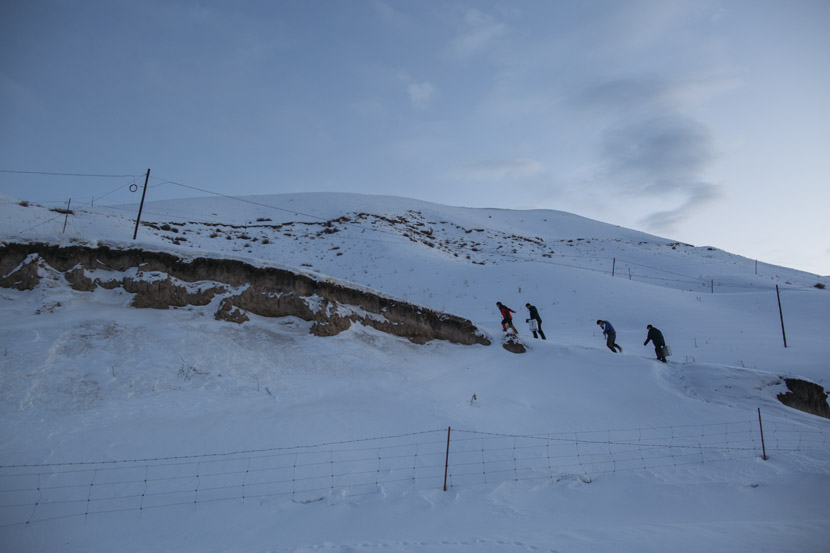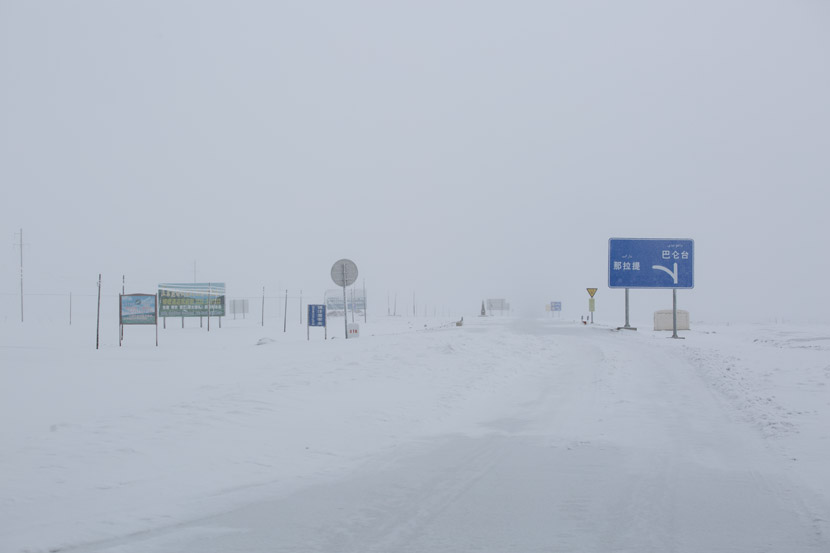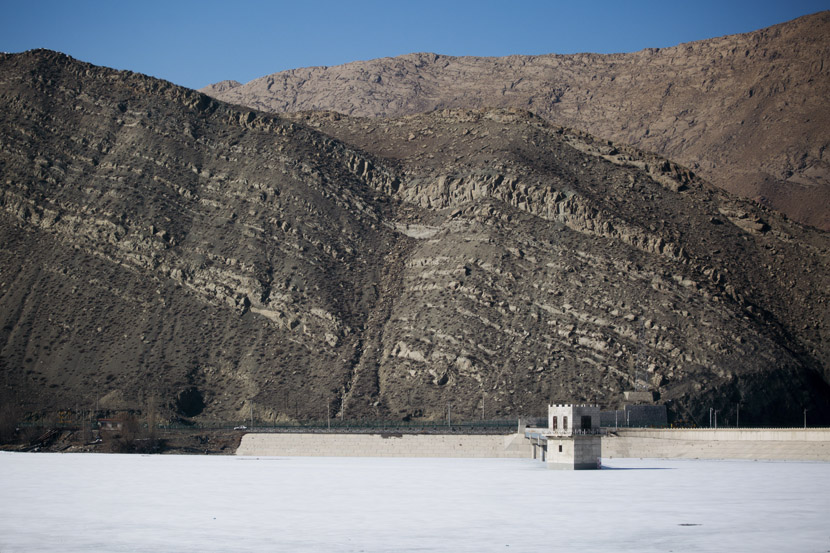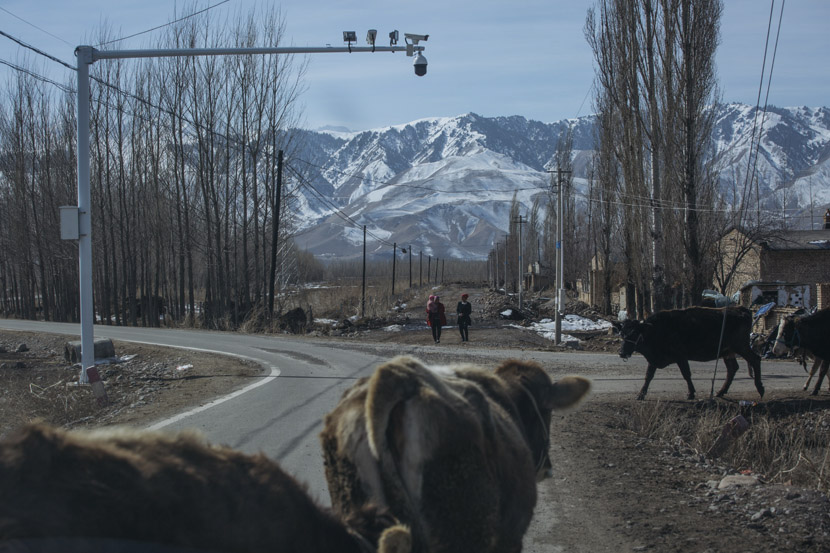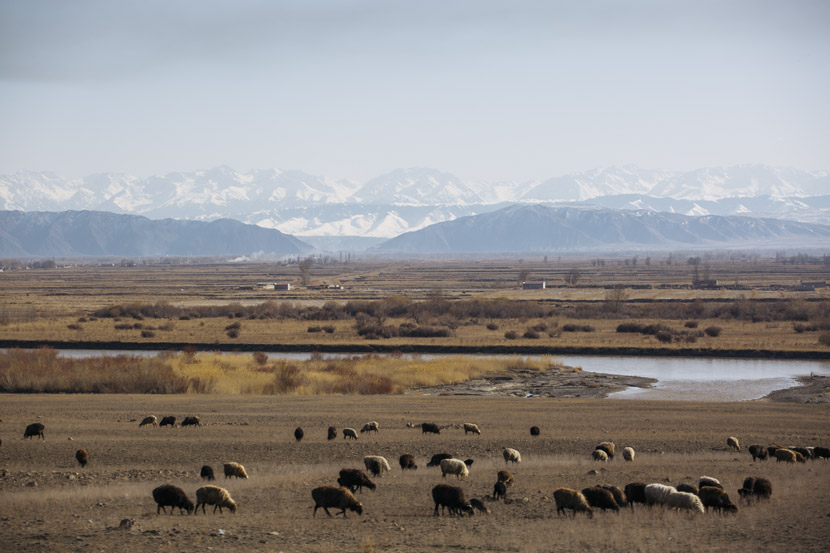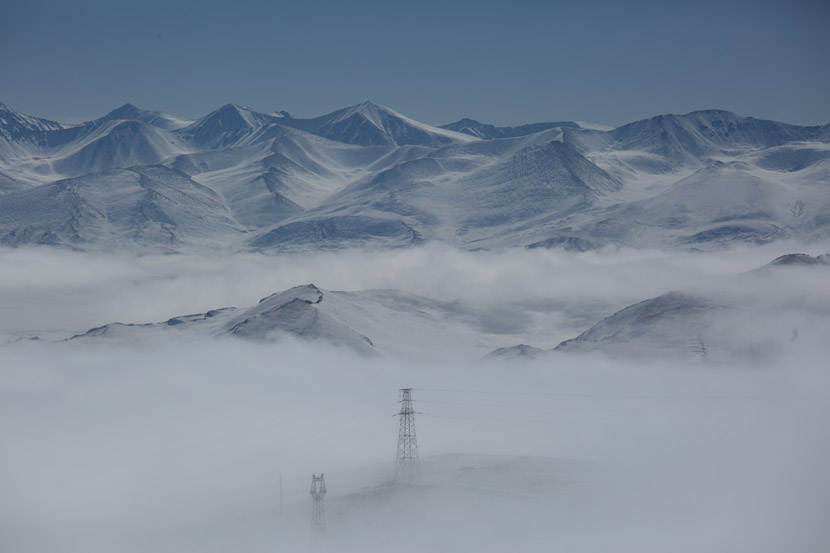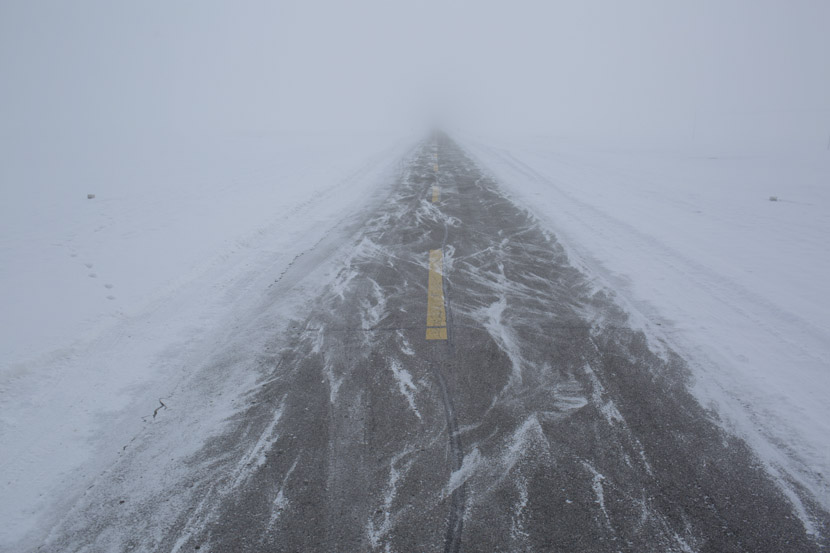 "With no snow, there is not enough water," Dailigeer tells Sixth Tone while preparing noodles for the survey team. Aside from managing the restaurant, Dailigeer's family raise around 500 sheep; on winter days without sufficient snow, they are forced to buy water to feed their livestock, which puts a dent in their already-meager income. Snow blanketing the grassland also protects vegetation from severe cold, crop diseases, and insect pests.
But it's a precarious balance: "Very heavy snow also does no good," Dailigeer's husband interjects, explaining that livestock can't find grass to eat if it's covered by thick snowdrifts. Snow can also be destructive: Rapid melting this year contributed to a flash flood that damaged villagers' houses just days before the research team arrived, according to a village official who declined to give his name, as he was not authorized to speak to media.
Local farming and herding families reveal the human impact of the scientists' survey, as they're among those hit hardest by Xinjiang's changing precipitation patterns. The survival of their communities relies on stable snowfall in the Tianshan Mountains: As a local saying goes, "A timely snow promises a good harvest."
Editor: Jessica Levine.
(Header image: A researcher studies snow in Changji Hui Autonomous Prefecture, Xinjiang Uyghur Autonomous Region, March 5, 2018. Wu Huiyuan/Sixth Tone)