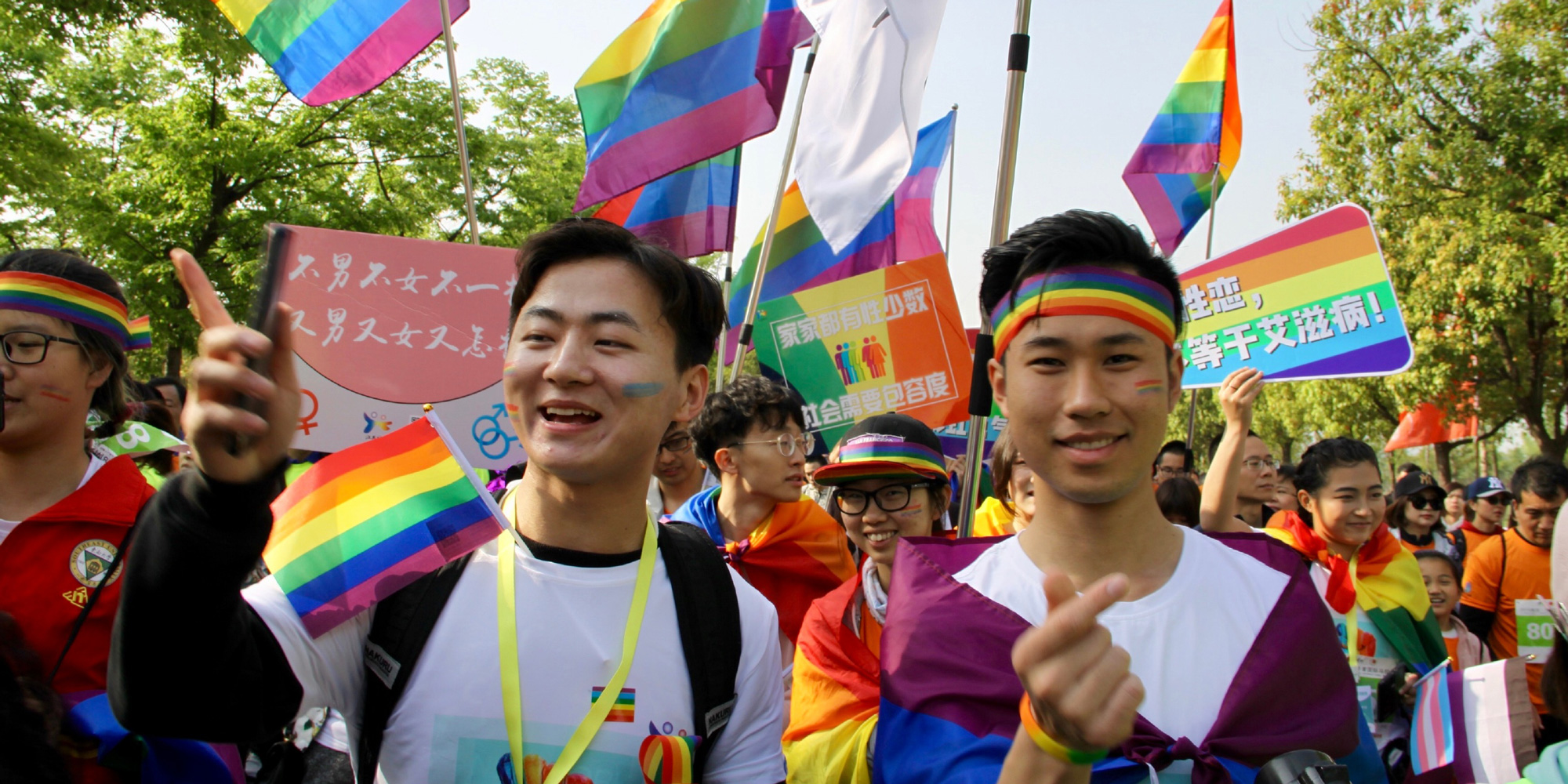 NEWS
Weibo Revokes Gay Content Ban Following Online Outcry
Microblogging site's abrupt pivot seen as an encouraging sign to equality-minded net users.
Amid mounting public backlash, China's biggest microblog website announced Monday that it has canceled plans to censor gay-related comics and videos.
"Our clean-up of games and animation will no longer target gay content," read Sina Weibo's official statement. "Instead, we're going to focus on clearing out pornographic and violent content. Thank you for the discussion and suggestions."
In the days after Weibo announced on Friday that it would purge violent, lewd, and gay-related content from its platform, Chinese social media was flooded with rainbow emojis and hashtags like #IAmGay and #ImAFriendToGays. By Saturday afternoon, all such hashtags had been deleted — after accumulating over 240 million views.
On Saturday, "The Gay Voice," a Weibo account with some 230,000 followers, announced that it would suspend operations. The account's founder said that a senior manager at Weibo had asked him to stop posting during the content ban period, according to Shanghai news website Qdaily.
Friday's announcement marked the beginning of a three-month campaign to better monitor comics, games, and short videos, in accordance with national cybersecurity laws. The end result, Weibo says, will be a "sunny and harmonious community environment." The site said on Friday that it had deleted over 50,000 posts, 100 accounts, and 60 trending topics that fell foul of its vision.
Many net users have interpreted the reversal of Weibo's gay content ban as a victory. "So it's useful to protest, even though there's no apology," commented one user on the site. Others, however called for further action, saying: "Please apologize and restore [the deleted] topics."
Homosexuality has gradually become more visible in Chinese society, which now holds less negative views than it did in 2000, according to a yearslong survey conducted by renowned sexuality scholar Pan Suiming. However, many in the LGBT community still face pressure from parents, discrimination at work, and limited exposure in media and the arts. 
"This whole thing is a joke. Across the Straits [in Taiwan] they've legalized gay marriage, while we still have these kinds of things happening," Zhang Qi, a 30-year-old user interface designer who performs drag as Fantasia Valentina, told Sixth Tone. "But because there are loads of people speaking out," he said, "I guess society is still progressing."
Editor: David Paulk.
(Header image: LGBT advocates attend a 'rainbow marathon' in Nanjing, Jiangsu province, April 15, 2018. From the 'Jiangsu Tongtian' Weibo account)