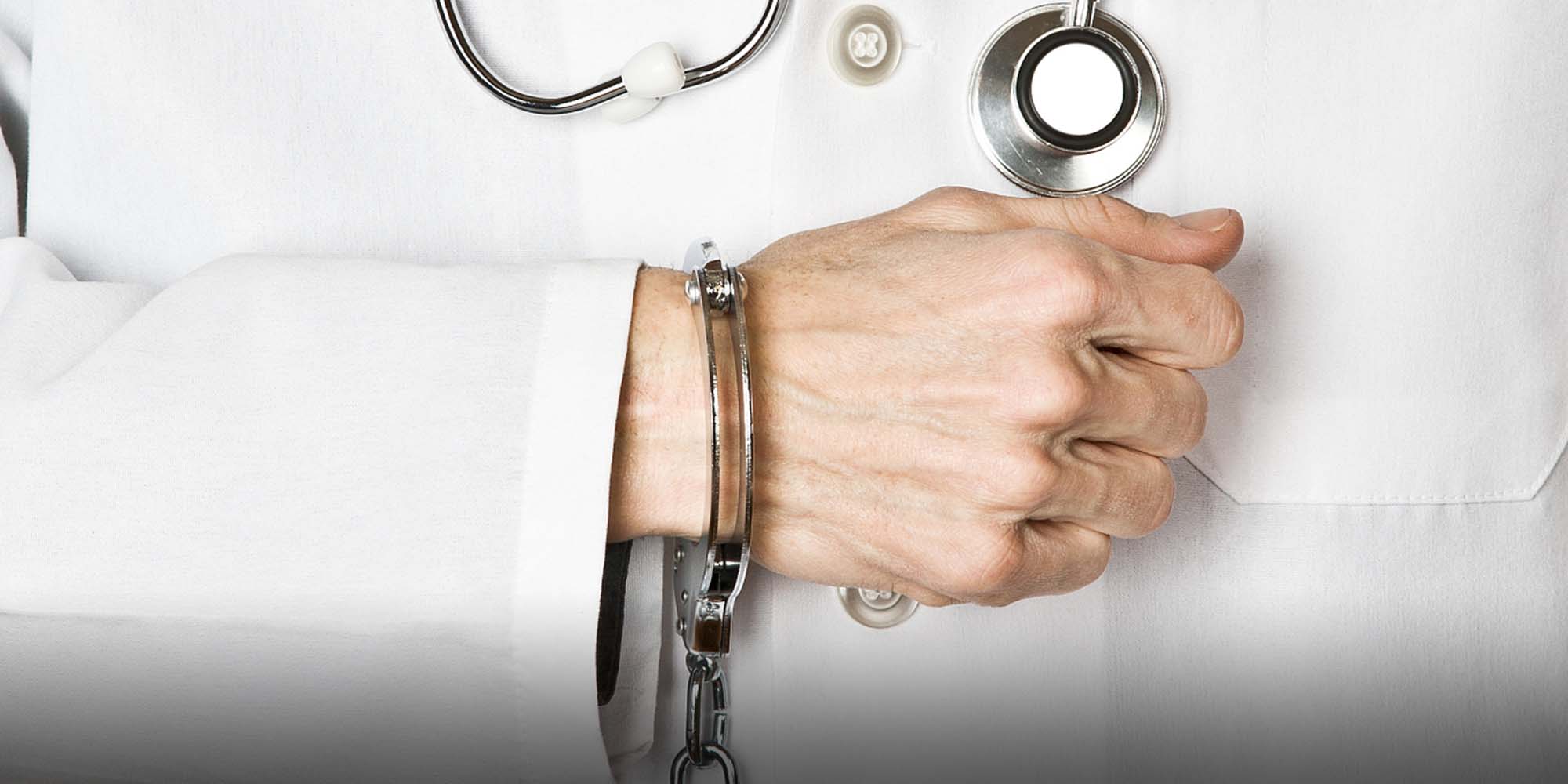 NEWS
Arrest for Slandering Snake Oil Angers Doctors
Suspect was charged for criticizing herbal liquor product that has repeatedly fallen foul of regulators.
Medical professionals are questioning the actions of law enforcement after news broke that a doctor had been arrested on suspicion of defaming a storied brand of medicinal liquor — when the controversial concoction has been criticized thousands of times by food and drug authorities for false advertising.
The case represents yet another battle in the ongoing war between traditional Chinese medicine (TCM) proponents and doctors advocating for evidence-based medicine.
The 39-year-old doctor, Tan Qindong, has already been detained for more than three months in Liangcheng County, Inner Mongolia, online media outlet Red Star News reported Friday. Police from the northern region took him from his home in the southern city of Guangzhou — more than 2,300 kilometers away — on Jan. 10.
Tan's wife was told that he was suspected of damaging the business reputation of Hong Mao Medicated Wine because he had posted an online article questioning the over-the-counter TCM product's efficacy. On Sunday, the public security bureau of Liangcheng County confirmed the arrest and said the case was being investigated.
The official website of Hongmao Pharmaceutical Co. Ltd., the wine's Inner Mongolia-based manufacturer, says the product dates from 1739 and is now sold in over 200,000 drug stores around China, in addition to being exported. In television commercials targeting seniors, the wine is described as an effective treatment for ailments ranging from joint pain to cardiovascular disease.
Official records show that the product is one of China's most heavily advertised medicines — but according to Health Times, a publication under state media outlet People's Daily, the wine has been reprimanded 2,630 times since 2008 for violating advertising laws and ordered to suspend sales on at least 10 occasions.
Tan's blog post, published last December on online platform Meipian, had slammed Hong Mao Medicated Wine as "poison from heaven." He wrote that contrary to its advertising, Hong Mao Medicated Wine could be harmful to elderly people, considering their cardiovascular conditions. Tan's wife, Liu Xuan, told Red Star News that by the time she made the article private, it had already been viewed 2,241 times — even though Tan's account has just five followers.
Several days after Tan's post was published, Hongmao Pharmaceutical Co. Ltd. reported it and other articles to police, accusing them of "spreading rumors" that misled readers and caused a steep decline in sales. According to a police investigator cited by Red Star News, two pharmaceutical distributors canceled their orders as a result of Tan's article — an estimated loss of 1.4 million yuan ($223,000) for Hongmao Pharmaceutical Co. Ltd.
Tan's defense lawyer, Hu Dingfeng, told Red Star News that it was unclear whether the distributors had canceled their orders because of what Tan wrote. The main contents of Tan's article, Hu said, merely reproduced facts available in medical journals or statements from food and drug authorities. "He just used the word 'poison' in the title to attract readers' eyeballs," said Hu. The public relations division of Hongmao Pharmaceutical Co. Ltd. had not responded to Sixth Tone's interview request by time of publication.
Under China's criminal law, damaging a company's reputation by fabricating stories can result in up to two years' imprisonment.
The news of Tan's arrest drew heated online discussion over the weekend, with many in the medical profession supporting the doctor. The medicated liquor's 67 exotic ingredients — including leopard bone — anger both doctors and animal welfare advocates.
DXY.cn, a leading health care provider and online forum for physicians, is among Tan's supporters. Xia Zhimin, a doctor and the deputy editor-in-chief of DXY.cn, says that though he and his colleagues combed through Chinese and English studies, they could not find any records showing that the product had gone through clinical trials — usually a necessary step for over-the-counter medication.
"There are no instructions about dosage or side effects," Xia told Sixth Tone, adding that a lack of rigorous, evidence-based research is a common problem among TCM products. The dramatic cross-province arrest was uncalled for, Xia said, and more than a thousand practicing doctors have voiced their support for Tan on the DXY.cn forum using their real names.
On Monday, the Chinese Medical Doctor Association, a nonprofit organization of doctors in China, urged government organizations to respond to different academic opinions with caution, and to avoid criminalizing civil disputes. The organization has also offered Tan legal aid.
Editor: Qian Jinghua.
(Header image: Moment Open/VCG)