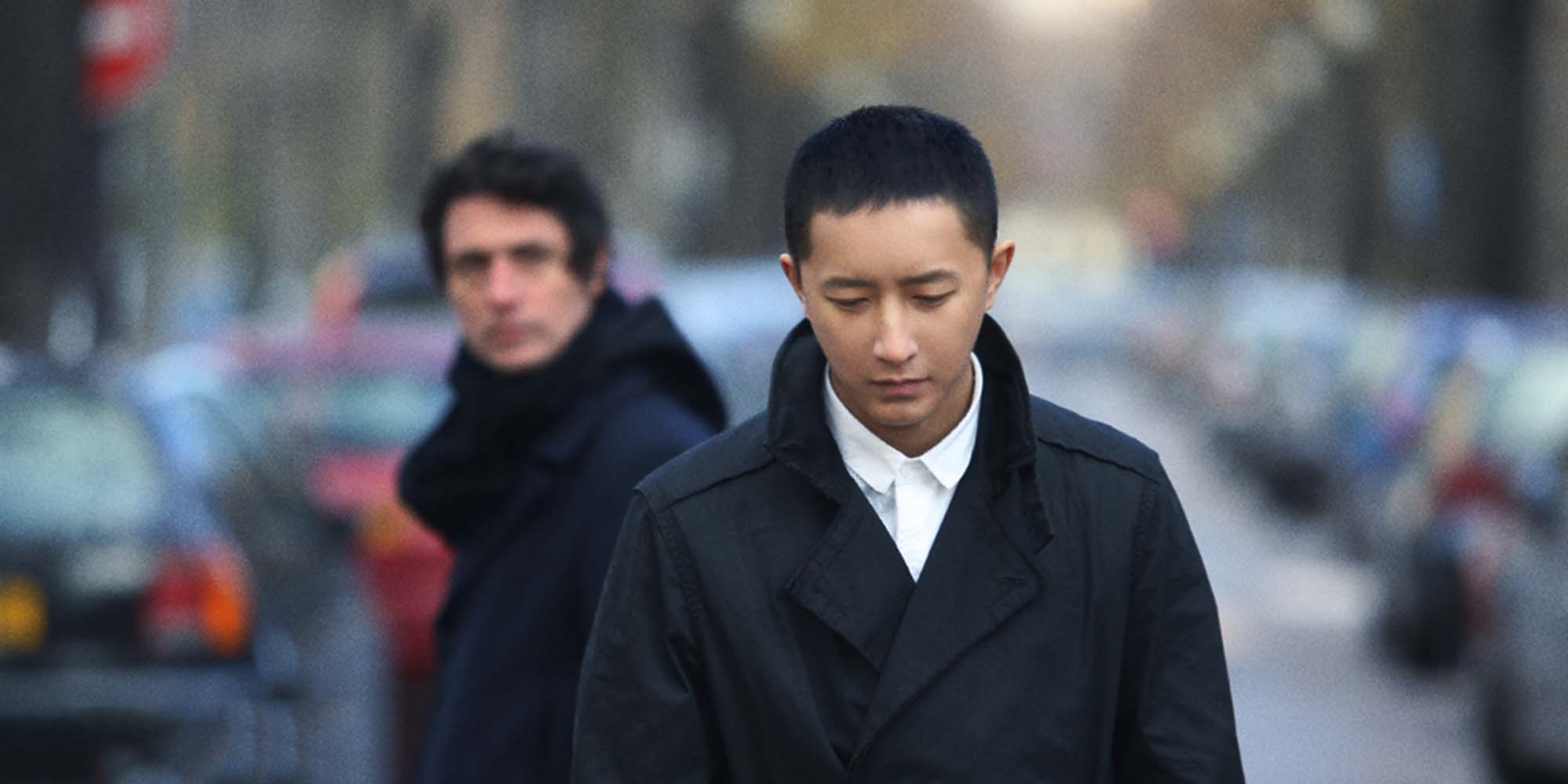 NEWS
First Gay-ish Film Widely Released in China
Despite suspected cuts from media regulators, advocates see 'Looking for Rohmer' as an important step toward LGBT acceptance.
Gay cinemagoers in China are finding "Looking for Rohmer" a bit of a letdown.
Long heralded on Chinese social media as the first gay-themed film to be approved for nationwide release, "Looking for Rohmer" — also known by its prerelease title, "Seek McCartney" — premiered on Friday to mixed reviews. When Sixth Tone's reporter attended a Shanghai screening on Friday evening, the only three other viewers in the theater were all gay men.
After the final credits, a 35-year-old consultant told Sixth Tone that "Looking for Rohmer" was more arthouse film than "gay film." He declined to give his name for fear of publicly revealing his sexuality.
A French-Chinese coproduction, the film tells the story of Zhao Jie, a Chinese dancer, coming to terms with his French friend Rohmer having died in an avalanche in Tibet. Han Geng, an actor known for his boyish good looks, plays the lead role of Zhao, while Rohmer is played by French actor Jérémie Elkaim. The movie's trailer — released over two years ago, in March 2016 — paints a picture of an ambiguous, complex bromance between the two men. Notably, little if any compelling evidence of a sexual relationship can be found in the Chinese novella upon which the film is based.
While the film is not devoid of gay themes, many are subtly incorporated. After witnessing a fatal car accident, for example, Rohmer numbs the pain at a bar populated by men in pairs that viewers identified as "Destination," a popular LGBT bar in Beijing. The film's ending, meanwhile, is a flashback to Zhao and Rohmer performing a traditional Tibetan dance that tells the story of a royal couple parted in death.
Some viewers, however, found more obvious nods to homosexuality in the film. "Some scenes obviously point to a gay relationship," a 43-year-old marketer surnamed Yang told Sixth Tone. Yang recalled how Rohmer and Zhao embraced, how Zhao rubbed Rohmer's back in a public bathhouse, and how the two held hands during a night out drinking. But Yang also conceded that these scenes were few and far between, and might go unnoticed by straight moviegoers.
"Looking for Rohmer" was finalized in Paris in March 2015 and has been awaiting release in China for years. "A film has her own fate, so we can just pray, " wrote the director, Wang Chao, on microblog platform Weibo, referring to the final version of the film being out of his hands once it had been submitted to media regulators. Neither Wang nor his studio has commented on censorship, but many fans believe the film underwent significant cuts down to its current 83-minute run time.
According to user comments on ticket-booking and film-rating website Taopiaopiao, "Looking for Rohmer" was widely anticipated before its release. "Finally! A movie that tells a gay story can be publicly screened — I'm definitely going to watch," one fan wrote in 2016, after the trailer was released. But Sixth Tone found that some opinions had changed after fans watched the movie. "I thought I was watching a documentary film about the scenery in Tibet," wrote another user. "The product after censorship is a perfunctory, sucky movie."
Gay-themed movies and the values they espouse often fall victim to China's rigid regulators. In fact, no overtly gay film — except for a heavily edited version of the 1993 award-winning film "Farewell My Concubine" that was pulled after a few screenings — has been approved for release on the Chinese mainland.
Regulation sometimes prompts directors to film underground, or even abroad. For example, despite being set in China, lesbian romance "The Chinese Botanist's Daughters" was shot in Vietnam.
"['Looking for Rohmer'] used clever tactics to avoid excessive censorship," Raymond Phang, co-founder of the LGBTQ-oriented ShanghaiPRIDE Film Festival, told Sixth Tone. Phang added that while the film does not overtly focus on gay themes, it is useful for showing how LGBT elements can be incorporated into a film permitted to screen in China — and it's an example other directors and screenwriters are likely to emulate.
Phang said movies like "Looking for Rohmer" play a pivotal role in the LGBT community becoming more accepted by Chinese society. "Some people might think that this is exploiting LGBT culture for financial gain, but it's necessary — otherwise people won't see this culture at all," he said, adding that China does indeed seem to be gradually opening its arms to people from all walks of life.
But this positive trend could still be reversed. On Friday, Weibo launched a crackdown on "irregular" content. In addition to vulgar and violent material, Weibo said it would also purge "gay-related" photos, comics, and videos.
The next day, however, state-owned media outlet People's Daily published a commentary calling for China to take a more open view of sexuality. "There is more than one sexual orientation," the author wrote. "Both homosexuality and bisexuality are normal — and definitely not a disease."
For now at least, the backlash from media and netizens seems to have done the trick: On Monday, Weibo posted that it would no longer be targeting gay-related content. No explanation for the abrupt about-face was given.
Editor: David Paulk.
(Header image: A promotional poster for the recently released film 'Looking for Rohmer.')