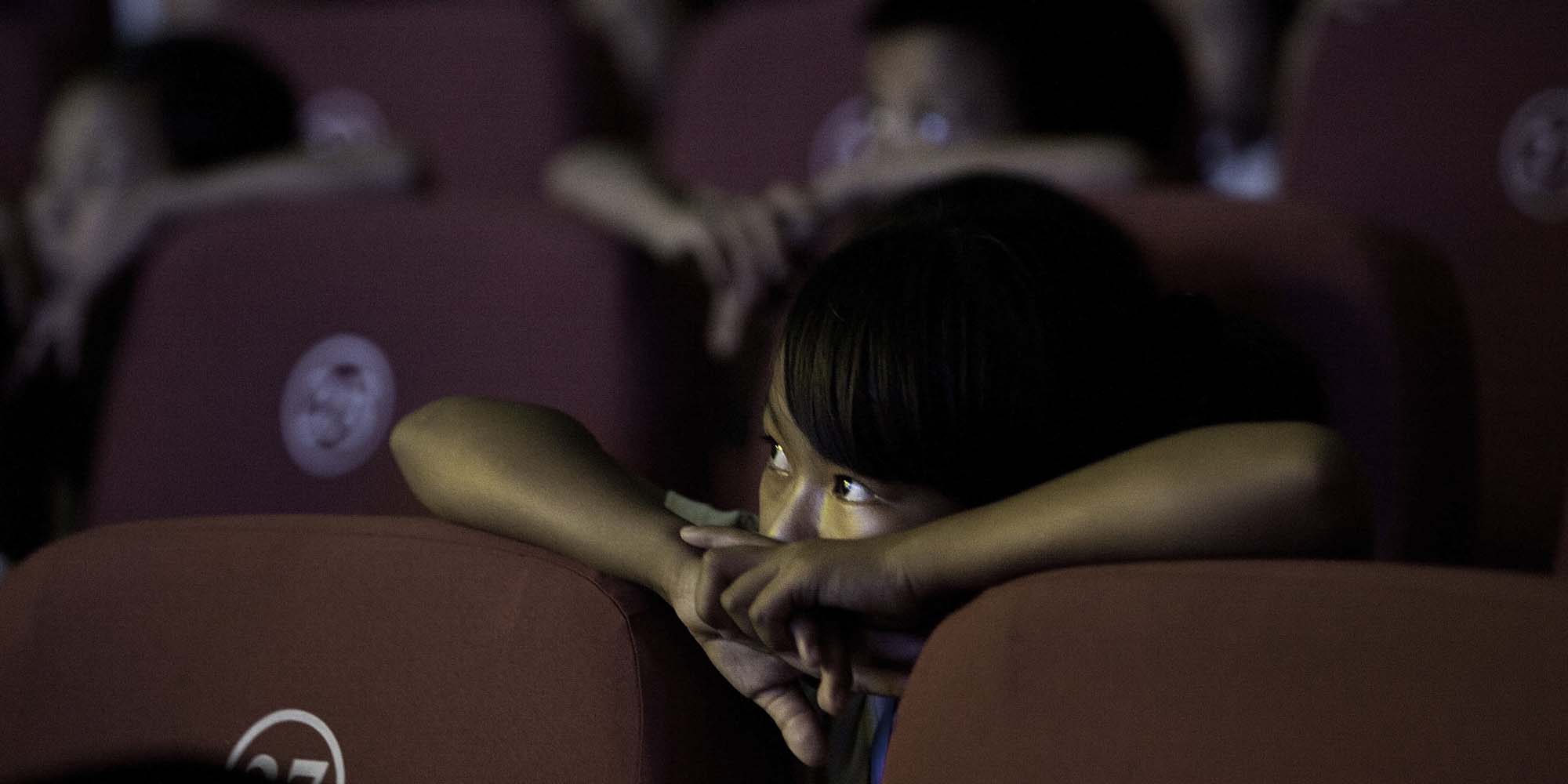 NEWS
'Annihilation' Debuts in China With Content Warning
Netizens hope this is another step toward establishing a film rating system.
Hollywood sci-fi horror movie "Annihilation" premiered at Chinese mainland cinemas on Friday as the second film to be given a mandatory age restriction warning — suggesting the country may be closer to instituting a rating system.
China has never had an official film rating system, though critics and armchair commentators have lobbied for years for one to be implemented so that films appropriate for mature audiences can secure official approval to screen.
The country's film industry promotion law, which was passed in November 2016 and came into effect in March 2017, requires production and distribution companies to alert audiences to content that may result in physical or mental discomfort. Last year's "Logan," the latest installment in the X-Men Wolverine franchise, was the first film to carry such a warning — even after China's media supervisor demanded significant cuts. But the warning still falls short of an official rating.
Directed by British filmmaker Alex Garland, "Annihilation" tells the story of a group of scientists exploring a quarantine zone full of mutated creatures. On Chinese review site Douban, the film averaged a score of 7.3 out of 10 from over 50,000 ratings. By Friday afternoon, it had earned over 10 million yuan ($1.6 million) — far behind the first-day takings of "Rampage," a Dwayne "The Rock" Johnson action flick that premiered in China the same day.
"Annihilation" — which has only been released in theatres in the U.S., Canada, and China, as Netflix has the remaining international rights — premiered on Feb. 23 in the U.S. with an R rating for "violence, bloody images, language and some sexuality."
Under the Motion Picture Association of America rating system, an R rating means that minors under the age of 17 require an accompanying parent or guardian.
In China, an official notice was issued April 4 through a subsidiary of China Film Group Corporation, the state enterprise that deals with foreign film imports. The notice states that all ticketing facilities — online and offline — must display a warning that primary school students and preschool-age children should only watch the film if accompanied by a parent. Primary school students in China are usually under the age of 13.
"Annihilation" has several promotional posters circulating across the China market. The most popular version shows the all-star cast, led by Oscar-winning actress Natalie Portman, while another features a skull, the capital letter "R," and a message saying that minors under 17 years old should be accompanied by guardians — though no "R" rating exists in China.
Some cinephiles read the notice and poster as a sign that China could finally institute official ratings. "The notice may be a small step," said one upvoted comment on microblogging site Weibo, "but it could be a big leap for the rating system." Others urged instituting ratings to stop crying children from spoiling their viewing experience.
In 1989, the nation's then-media regulator issued a notice that it would institute a rating system for some movies. Films depicting criminal conduct or sexual activities would have "inappropriate for children and teenagers" added to their trailers. But it was never properly implemented: When "Saving Private Ryan" was released in 1998, audiences complained that scenes of graphic bloodshed were shown with no warning.
According to China Film Insider, 21 out of the 36 R-rated Hollywood films shown in China since 1995 were screened without cuts.
Industry insiders and regular moviegoers alike have advocated for a comprehensive rating system, but in the absence of official action, some distributors have taken it upon themselves to provide ratings.
In 2016, Mel Gibson's award-winning film "Hacksaw Ridge" assigned itself a warning that children under 12 should be accompanied due to the graphic war scenes. In July 2017, a domestic animated film, "Dahufa," labeled its posters and trailers "PG-13" — meaning that some content could be inappropriate for children under 13 years old.
During the Two Sessions political meetings in March of this year, Fang Yuanzheng, a famous actor and a member of the National Committee of the Chinese People's Political Consultative Conference, gave media interviews advocating for a ratings system and improvements to film regulation.
Editor: Qian Jinghua.
(Header image: A girl watches a movie at a theater in Beijing, July 20, 2011. VCG)