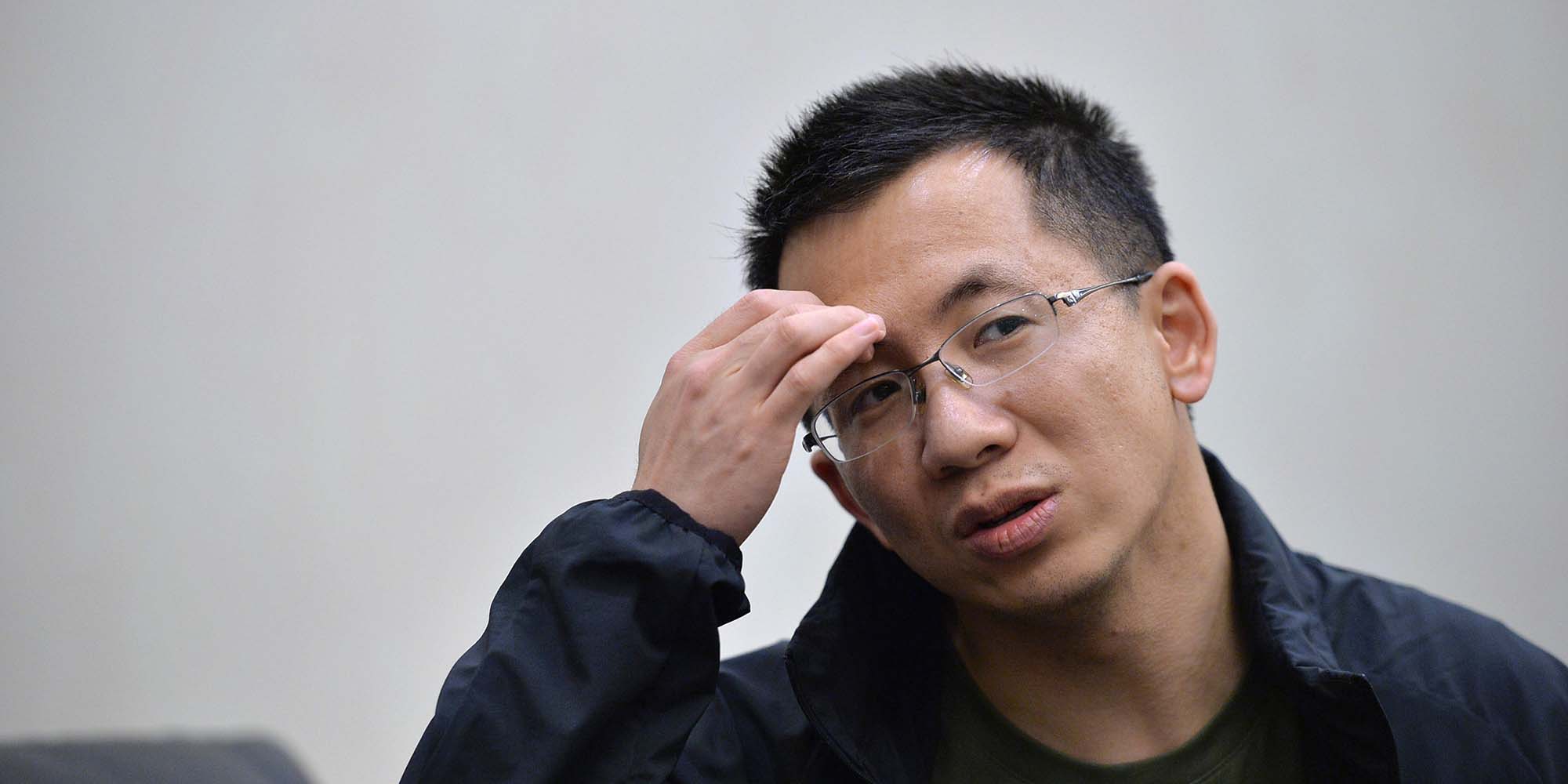 NEWS
The Last Laugh: Toutiao's Joke App Shut Down
With increasingly strict content controls, the lewd and rude are finding their backs against the wall.
Chinese tech giant Jinri Toutiao has had a rough week.
The group — known as ByteDance in English — shut down its popular joke app, Neihan Duanzi, on Tuesday at the request of the State Administration of Radio and Television (SART).
On Wednesday morning, Toutiao CEO Zhang Yiming sent an open letter apologizing to regulators, colleagues, and users for allowing the app to "lose its way."
Zhang also announced a sweep of changes across the company's suite of platforms: Increasing content moderators from 6,000 to 10,000 (more than Facebook's 7,500), deepening cooperation with "authoritative media," blacklisting content creators who "violate socialist values," and a range of unspecified measures for protecting minors.
Later on Wednesday, Toutiao announced that it had proactively shut down five content channels — beautiful women, jokes, quotes, funny pictures, and beautiful pictures — in its eponymous app, a content aggregator with over 120 million users. On Monday, the aggregator was temporarily removed from Chinese app stores at the behest of regulators, alongside three similar apps from other companies.
On Tuesday, Douyin, the company's chart-topping short video app, announced that it would implement an "anti-addiction system" by week's end, and temporarily blocked all comment and livestreaming functions.
While Toutiao's other apps look likely to bounce back, Neihan Duanzi is pushing up the digital daisies.
Neihan Duanzi, which roughly translates as "subtext sketches," was launched in 2012 and quickly became a popular platform for sharing witty stories, images, and videos, usually with a surprising twist and suggestive subliminal meaning. By mid-2017, the app had more than 17 million monthly users, according to consultancy Big Data Research.
Over the years, Neihan Duanzi's loyal user base developed its own jargon and secret codes. Respected joke writers are referred to as duanzishou, and community members call themselves duanyou. On Weibo Wednesday, disappointed fans offered appropriately off-color eulogies.
"My fellow duanyou, farewell! Smoke less and masturbate less late at night. Look after yourselves!" one comment said, alongside a picture of a man wiping away tears.
Another comment with over 15,000 likes questions why short video app Kuaishou — which the user claims is even less "healthy" than Neihan Duanzi — remains operational.
On March 16, SART banned spoofs of "classical works" such as revolutionary anthems. On April 3, Kuaishou deleted videos and accounts related to teen pregnancy after being criticized by state broadcaster China Central Television. A day later, SART called out both Kuaishou and Toutiao in an online notice for carrying out online broadcasts without permits, and for producing content that contravened social morality.
Given the current environment, netizens were not surprised to find that Neihan Duanzi, an app that relies on risqué content, ended up banned.
"The product was becoming more and more vulgar, you could see this day coming," one user commented under Zhang Yiming's open letter.
Editor: Qian Jinghua.
(Header image: Zhang Yiming, Jinri Toutiao's CEO, speaks during a public event in Chengdu, Sichuan province, April 23, 2015. IC)