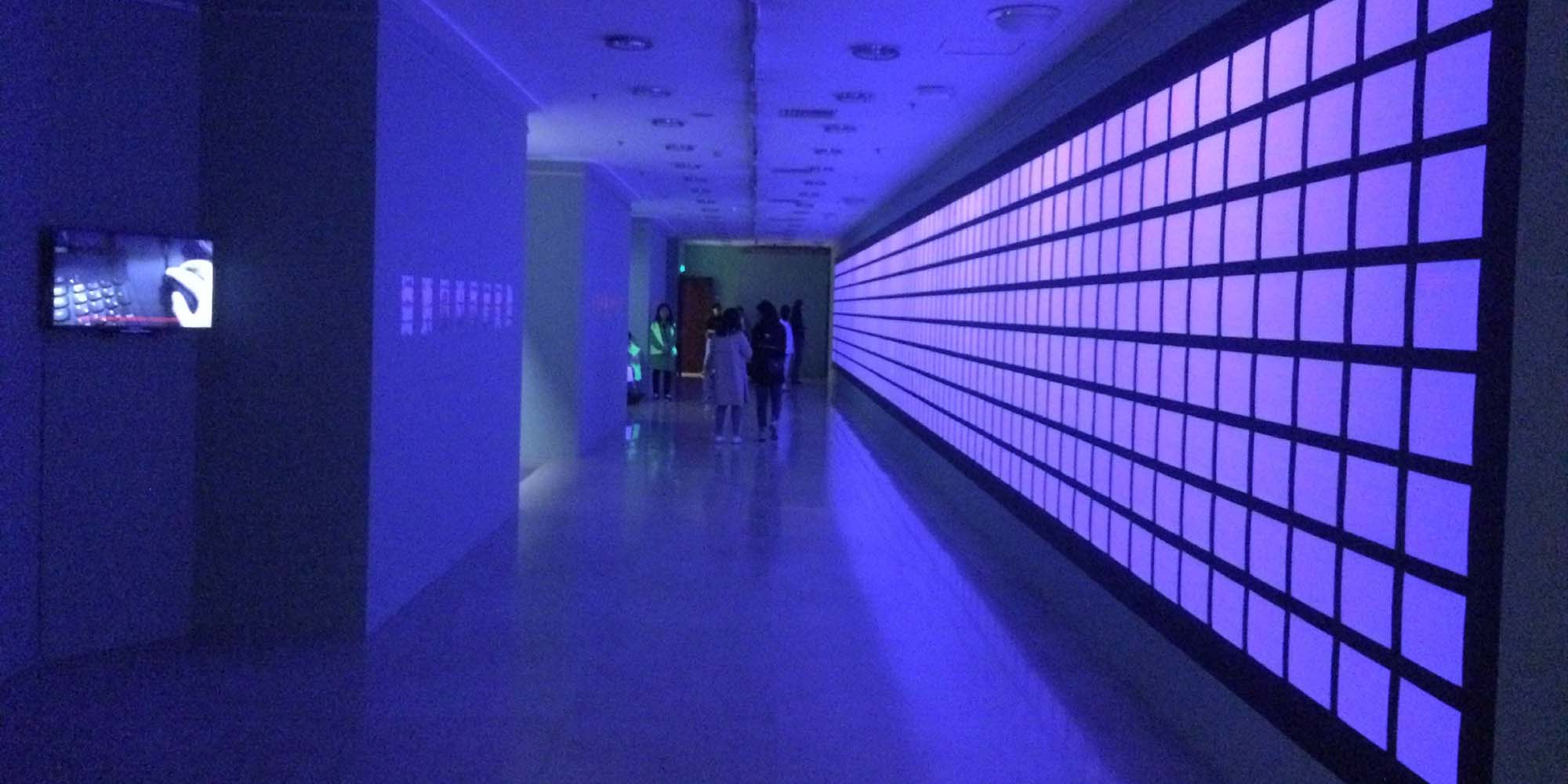 NEWS
Police Shut 'Privacy Art' Exhibit for Displaying Personal Data
Artist Deng Yufeng purchased and presented the information of his fellow citizens to raise awareness of privacy issues.
Name, gender, age, phone number, home address, license plate number, travel itineraries, online shopping records — glowing sheets of paper reveal it all.
The personal data of 346,000 citizens was displayed in an exhibition that opened Wednesday in Wuhan, capital of Hubei province in central China. Candidly titled "346,000 Wuhan Citizens' Secret," the solo exhibition of young artist Deng Yufeng aimed to raise public awareness of data privacy.
But the show came to a standstill on Saturday when local police shut it down and confiscated Deng's computers and documents on suspicion of violating privacy laws.
According to The Paper, Sixth Tone's sister publication, Deng bought the data he used through messaging app QQ at a cost of around one cent per person. He spent about half a year collecting the materials, which put him out of pocket over 5,000 yuan ($800).
"Without a doubt, I broke the law," Deng told The Paper in a phone interview. Yet he feels that criminalizing his actions is missing the point.
Deng explained that his project invited the public to discuss the limits of privacy in the era of big data. The exhibition displayed the collected data on paper processed to only show print in a certain light. Volunteers helped to comb through the information, white out sensitive parts, and send texts to invite those whose information had been leaked.
Nowadays, Deng told The Paper, many people turn a blind eye to the spam texts they receive every day. "What we do as artists is ask why people are numb to these things, and where such information comes from," Deng explained in the interview.
Issues surrounding data safety have been more prominent around the world than ever before, following Facebook's privacy scandal this year. In China, too, several cases have made headlines recently.
In December, anti-virus software developer Qihoo 360 found itself in a public relations crisis when a blogger discovered that the company's surveillance cameras were livestreaming feeds from restaurants, cafes, and gyms onto its online platform. And last week, state media investigated apps that left users unwittingly trading their own saved passwords for access to "secured" wireless networks.
Yet high-profile tech execs have brushed off privacy concerns. Robin Li, CEO of internet giant Baidu, which runs the country's leading search engine, upset many with his recent comment that Chinese people are "less sensitive" when it comes to privacy.
Privacy violations are covered by China's criminal law: Deng could face up to seven years in jail. Yet many netizens support his work, arguing that it serves the public. "It is definitely not good to go against the law," one upvoted comment on microblogging site Weibo reads. "But his purpose and the effect are not harmful."
Editor: Qian Jinghua.
(Header image: Citizens' personal information is displayed on walls at Deng Yufeng's exhibition at the Wuhan Art Museum in Wuhan, Hubei province, April 2018. From Weibo)