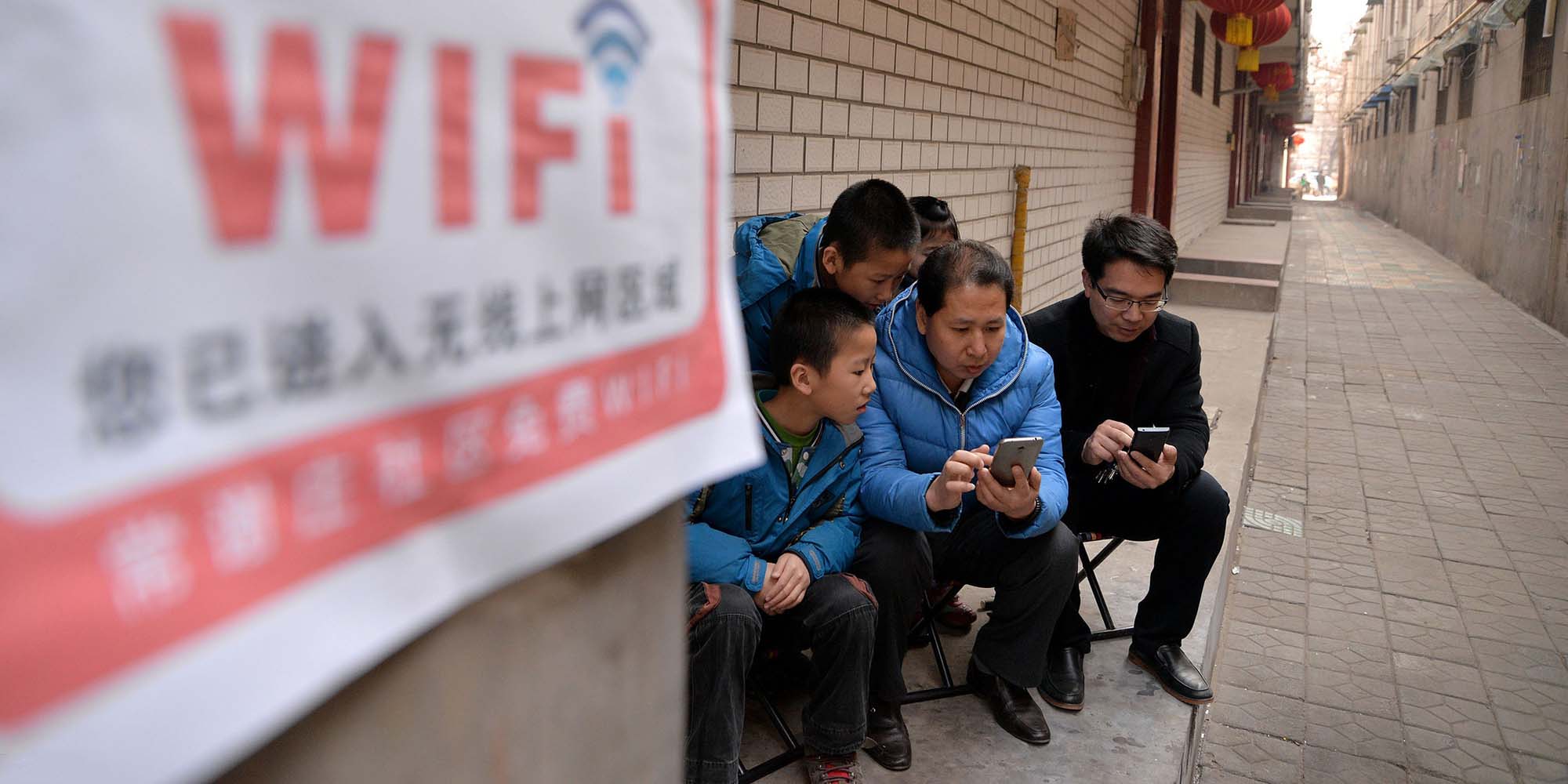 NEWS
Apps That 'Unlock' Wi-Fi Investigated for Privacy Breaches
Users unwittingly traded their stored passwords for access to secured networks, state media reported.
The Chinese government is investigating two popular phone apps after a TV report accused them of stealing user data.
The apps, Wi-Fi Master Key and Wi-Fi Key, both maintain databases of hundreds of millions of wireless network passwords. Their appeal is that they allow users to cut down on costly data by connecting to secured Wi-Fi networks wherever they go.
But an investigative report aired on state broadcaster China Central Television (CCTV) on March 28 said users probably did not understand that, by using the apps, they were agreeing to upload the information of all the networks they have ever connected to — including, for example, those of their own homes and workplaces.
The Ministry of Industry and Information Technology on Monday requested that lower-level governments look into the companies behind the applications, based in Shanghai and eastern China's Fujian province, respectively. The ministry also advised against using Wi-Fi sharing apps, and recommended that network providers change the passwords frequently and be cautious about sharing their Wi-Fi access.
Using the apps, CCTV's reporter was able to connect to private home Wi-Fi networks, as well as the staff networks of banks, government departments, and financial firms. Such access makes it easier for hackers to obtain private information like mobile phone numbers, the report said.
Neither app could immediately be reached for comment. On Thursday, Wi-Fi Master Key released an official statement in which the company apologized for any trouble it had caused to society. "Any user or Wi-Fi network owner who has faced financial losses from using Wi-fi Master Key can ask for compensation," it said.
Net users have complained about how the apps took their private information without their knowledge. One person posted on his Weibo microblog that his personal network's password was shared by friends and relatives who had visited his home. "In one week, there were more than a dozen people using my internet, some of whom even tried to open documents on my hard disk," he said. "Finally, I had to change the password."
Wi-Fi Master Key in 2016 boasted that it had more than 900 million users worldwide, while Wi-Fi Key claims more than 200 million users. The two apps are available on both the Android and iOS app stores, where many other similar apps can also be found.
Some of the apps' users now appear to see their convenience in a different light. A Weibo user who had installed one such app wrote that he nevertheless supports the investigation. "Though sometimes I will also 'borrow' internet from other people," he admitted, "this trend should be discouraged now."
Editor: Kevin Schoenmakers.
(Header image: Residents access the internet using their neighborhood Wi-Fi network in Handan, Heibei province, Feb. 26, 2016. Hao Qunying/IC)