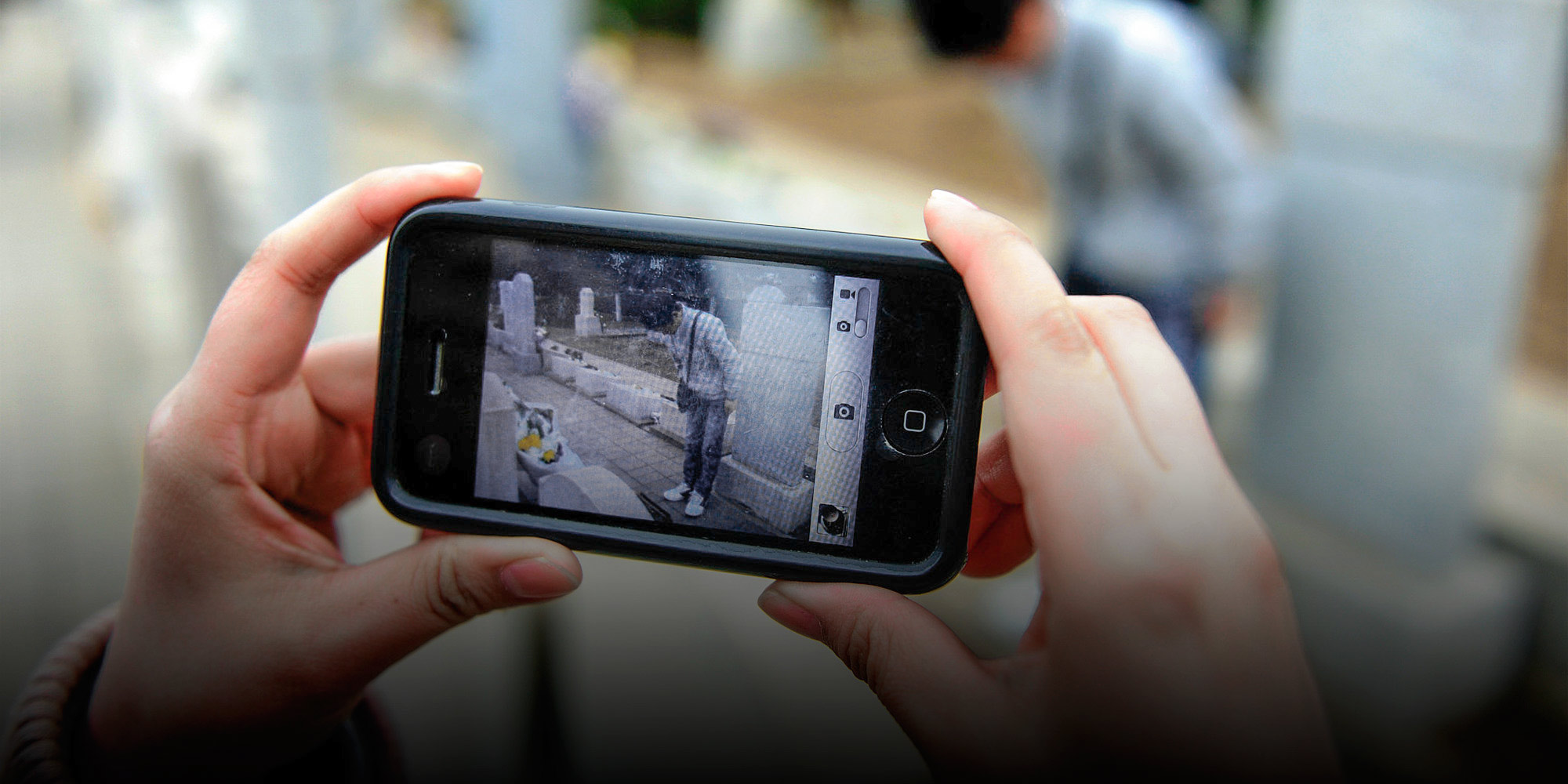 VOICES & OPINION
Web Worship Is Better Than Nothing on Tomb-Sweeping Day
From online commemoration to mourners for hire, we should be open to new ways of spending the festival.
Later this week, during the Tomb-Sweeping Day festival, millions of Chinese people will dust down the graves of their ancestors. I will return to my hometown near Shaoxing, a small city in eastern China's Zhejiang province that's famous for its rice wine. There, after tending to my family's graves, I will breathe the crisp country air laden with the scent of spring bamboo, eat delicious qingtuan — bright green balls of glutinous rice — and stroll through golden fields of rapeseed.
The customs of Tomb-Sweeping Day speak to two contrasting emotions. When I pay my respects to my ancestors, I feel a profound sense of melancholy and nostalgia. Dutiful Chinese tomb-sweepers will tidy the family graves, clear off any wintry weeds and twigs around the tombstones, and lay out fresh flowers for the deceased. Traditionally, people also leave food and liquor nearby for their ancestors to enjoy and burn paper money and effigies of expensive gifts for the dead to use in the afterlife.
But the complex feelings that arise when we contemplate death are quickly offset by the associated tradition of taqing, or spring outings, when I will wander through the town where I grew up and bask in the seasonal sunshine. This is the beauty of Tomb-Sweeping Day: At its heart, it celebrates life in the face of death.
In Chinese, Tomb-Sweeping Day is called qingmingjie. The first two characters, qingming, refer to the fifth solar term in the traditional calendar. Literally, the characters mean "purity and brightness," and signify winter's final demise. In Chinese art, the time around Tomb-Sweeping Day is usually depicted with verdant hills, clear mountain streams, fluttering warblers, green willows, and red peach blossoms swaying in the rain.
Traditional Chinese conceptions of the afterlife envisage a society with similar structures to the living world. The dead still eat food, wear clothes, and need money to live comfortably, hence the fruit, liquor, and candies that festoon family graves on Tomb-Sweeping Day. And just as the living world is ever-changing, so too are our ideas of the afterlife constantly in flux: Modern offerings include paper Porsche sports cars, paper Louis Vuitton bags, and paper Apple MacBooks.
Although the Chinese have tended their ancestors' tombs since ancient times, the customs of Tomb-Sweeping Day were not formalized until the Tang Dynasty (618-907). Taken together, they represent the idea that although death is the end of an individual life, it gives way to new forms of being. From the Tang onward, people started commemorating Tomb-Sweeping Day by flying kites and playing cuju — an ancient Chinese sport similar to modern soccer — once they had swept their ancestors' tombs. Many thought that food offered to the dead would be blessed, and some people later ate it to nourish the living.
Today, millions of Chinese people work far from their hometowns, and Tomb-Sweeping Day is one of the rare occasions when they make a trip back. For younger children, the sweeping ceremony might be the first time they learn about their ancestors or talk about death.
In recent years, the Chinese government has presided over a revival of traditional culture while large numbers of migrant workers find jobs in cities. So what happens when modern life gets too hectic and you can't make it home? If only there was a way to commemorate the dead remotely, you might wonder.
There is, of course. Online tomb sweeping — also called "cloud tomb sweeping" — allows family and friends to upload the deceased's life stories, photos, audio files, and videos. Platforms like Netor.net, whose website boasts more than 20 million visits, charge you to give virtual "offerings," burn cyber-incense, or send flower emojis over the web to honor your dead. Some people even attach a scannable QR code to their ancestor's real-life tombstone so that friends or family who come to pay their respects can take part in the ongoing online memorial.
If you can't bear the idea of your family grave going untended during the festival, an alternative is to hire someone to sweep the tomb on your behalf. Certain private cemeteries, as well as sellers on Chinese e-commerce behemoth Taobao, will visit the grave, take photographs, and even livestream the entire ceremony for a few hundred yuan. Basic services range from incense-burning and laying flowers to reciting eulogies, but some netizens claim that for a higher price, your proxy mourner will kneel, kowtow, or weep at your request.
Online tomb-sweepers have been accused of divesting themselves of the effort required to conduct, or at least attend, a memorial for their dead family members. Opponents of the practice claim that the application of rapid, convenient internet technology to an age-old tradition like tomb sweeping prevents people from putting aside the time to consider life, death, and rebirth. Others criticize the commodification of traditional events, decrying the transformation of Tomb-Sweeping Day into a collection of services to be rendered rather than the solemn communion with our ancestors that it is meant to be.
But for advocates, sweeping by proxy ensures that somebody — anybody — is there to pay their respects on Tomb-Sweeping Day instead of neglecting the deceased altogether. No matter whether you think online tomb sweeping is a genuine show of filial piety and emotion, the fact remains that an hourslong schlep halfway across the country isn't a feasible option for many city workers, especially on a holiday that, in recent years, has been celebrated with diminishing intensity.
So I don't judge those who commemorate their dead on their smartphones instead of in person. But for me, the significance of the Tomb-Sweeping Festival transcends the customary visit to the family grave. The modern world doesn't give us many chances to muse on the nature of existence, and that is what makes my energy-sapping journey worthwhile.
Translator: Katherine Tse; editors: Zhang Bo and Matthew Walsh. 
(Header image: A man sweeps a tomb on behalf of a client while his companion records him at a public cemetery in Beijing, April 1, 2012. Yin Yafei/VCG)