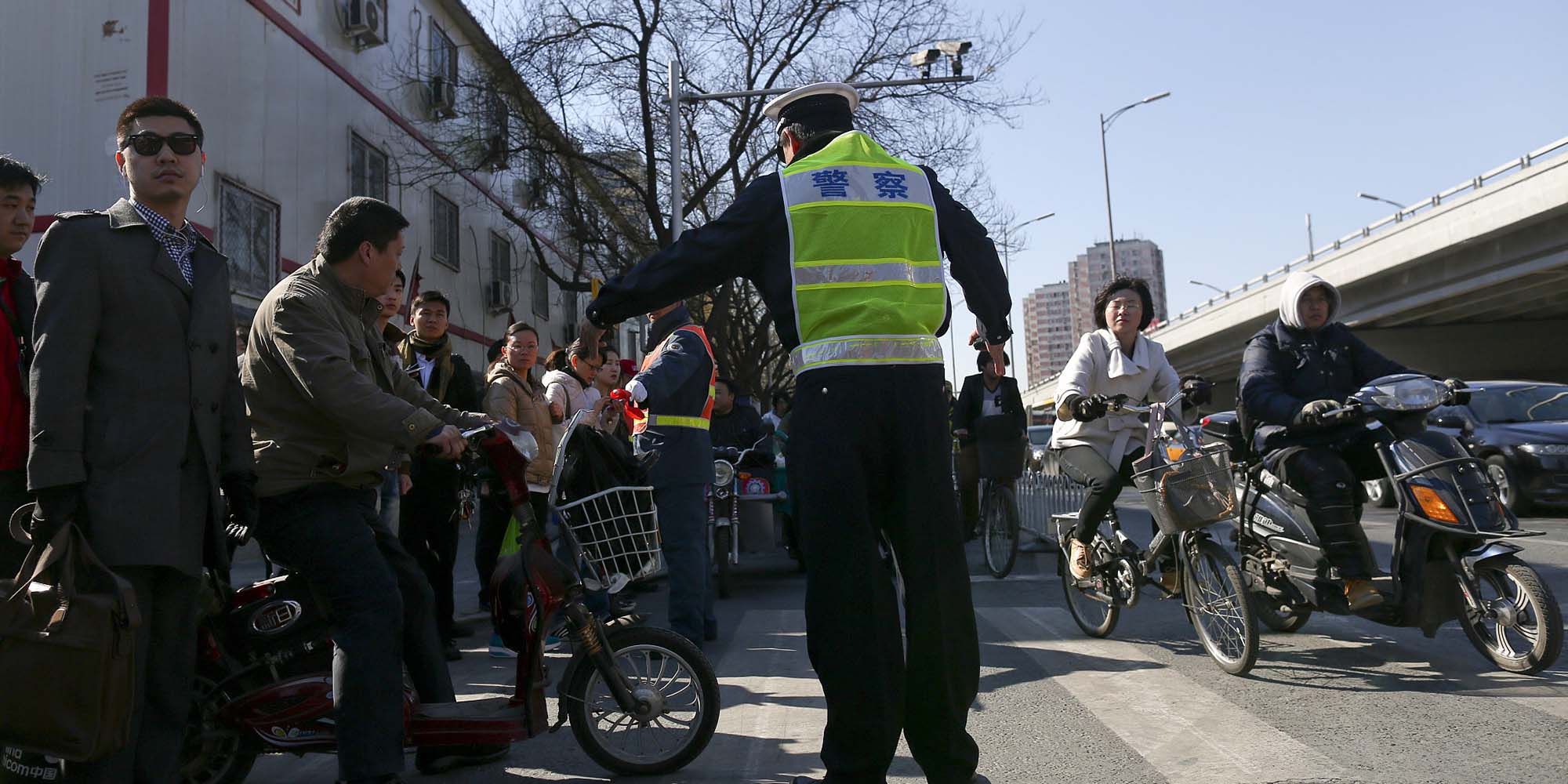 NEWS
Jaywalkers Punished With Social Media Shame
Police in Guangzhou offer innovative online penalties to those who break road safety rules.
Instead of facing fines, those who disobey traffic laws in the southern city of Guangzhou can opt to make a public apology on social media, local media reported Wednesday. The offender's post must earn 20 likes or be posted in 10 chat groups.
Since the beginning of March, traffic police have been stationed at a busy intersection in the city's Panyu District. Whenever officers catch a jaywalker, they direct the offender to a makeshift tent to watch a traffic safety video.
But for those who are unable to watch the video for whatever reason, police offer a novel alternative: They can post a photo and detailed description of their offense on their WeChat Moments timeline under the title "Observing traffic regulations: A civilized society starts with me."
Police officer Zhang Wei told the reporter that the purpose was not to punish people, but to educate them. "We hope every pedestrian will responsibly observe traffic safety rules," he said. Zhang added that the purpose of having offenders share their actions on WeChat was to encourage family and friends not to make the same mistakes.
Online, some users joked about the possibility of not being able to get the minimum number of likes, while others praised the idea or suggested that still more validation should be required. "200 likes on the post would make it a memorable lesson," read one upvoted comment on microblog platform Weibo.
Every year, accidents on China's roads result in more than 260,000 deaths, on average. But in recent years, police have cracked down on road safety, implementing stricter laws and technology such as facial recognition software to catch rule-breakers.
Zhang told the local newspaper that the number of jaywalkers has been reduced by half since police started the campaign.
Editor: Qian Jinghua.
(Header image: A police officer directs pedestrians to wait behind the line at a crosswalk in Beijing, April 11, 2013. VCG)