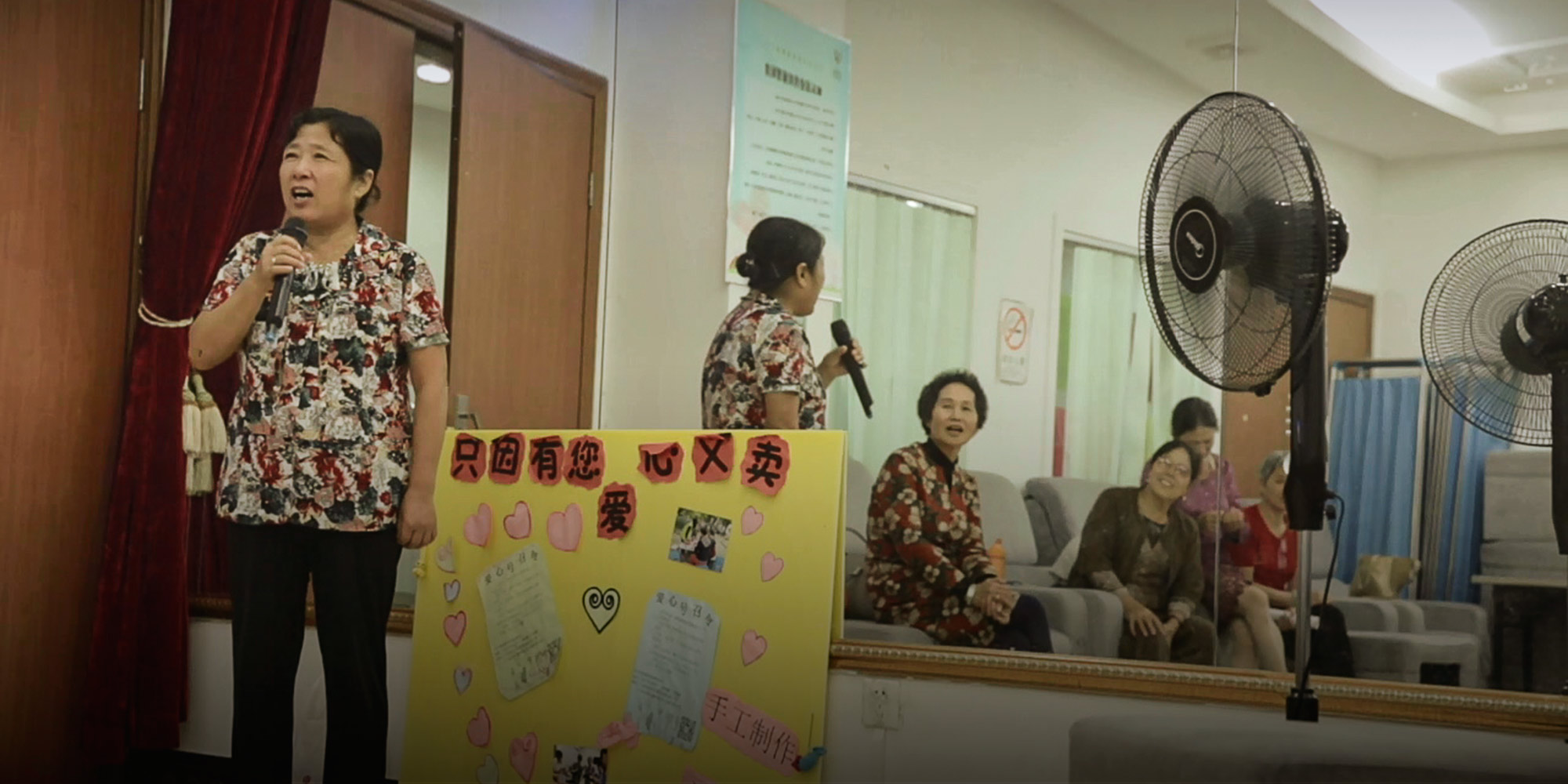 FEATURES
Dancing Grannies Share Stories From Their Past
New documentary shows a changing China through the eyes of four elderly women.
There's more to China's elderly square dancers than fast footwork and synchronized moves: Some have fascinating stories to share. In her recent documentary "Chinese Grandmothers," filmmaker Tan Jiaying brings these vibrant stories to a wider audience.
From the tumultuous years of the Cultural Revolution to the decades following China's economic reforms, the film is a kaleidoscope of a changing China, as seen through the lens of four grandmothers, according to the 36-year-old filmmaker. It's also a recollection of a past the women still treasure, despite the myriad hardships they faced.
"I hope my audience can have a conversation with the grandmothers around them after watching my documentary," Tan, a current doctoral student at Sun Yat-sen University in Guangzhou, told Sixth Tone.
The elderly are one of China's fastest-growing demographics. According to a World Health Organization report, by 2050 the number of people over 80 in China is estimated to reach 90.4 million people — a fourfold increase from 2013. Last year, a report from British medical journal The Lancet found that women over 80 had lower mortality but also lower physical and mental health compared with men of the same age.
Tan's documentary touches on the topic of aging, too. Her subjects, ranging from 63 to 90 years old, live with certain health conditions. One has had three strokes in the last eight years, but it hasn't kept her down. She and the others practice tai chi in the morning, dance in sprawling plazas at dusk, and jovially reminisce about the past.
"I've been to both polar regions and Mount Everest — but only to the base camp," says 63-year-old Lin, a former tour guide.
Tan was interested in documenting the lives of elderly Chinese after graduate students at her university began conducting research on Guangdong's senior citizens. But she specifically wanted to focus on the lives of elderly women in China. Having worked as a film editor and director, she also wanted to tell the stories visually — as something akin to an oral history project.
But apart from the historical narrative, the documentary also delves into the different forms of adversity many elderly people in contemporary China face. They have lived through the country's one-child policy and understand the burden it has created, both for their offspring and society more generally. To ease the problem, some provinces have asked the elderly to live with their children, and certain cities have opened luxury nursing homes catering to wealthy older people. To many of these people, the last thing they want to be is a ball and chain to their children.
"My friends and I agree that we'll go to a nursing home when we get older," 70-year-old Liang says in the film. "We have to when the time comes. Such is life: One generation after another."
You can watch the full documentary here at Sixth Tone's sister publication, The Paper.

Editor: Bibek Bhandari.
(Header image: 65-year-old Zhou, one of the four elderly women in Tan Jiaying's documentary, sings in the living room of a home in Guangdong province. Courtesy of Tan)