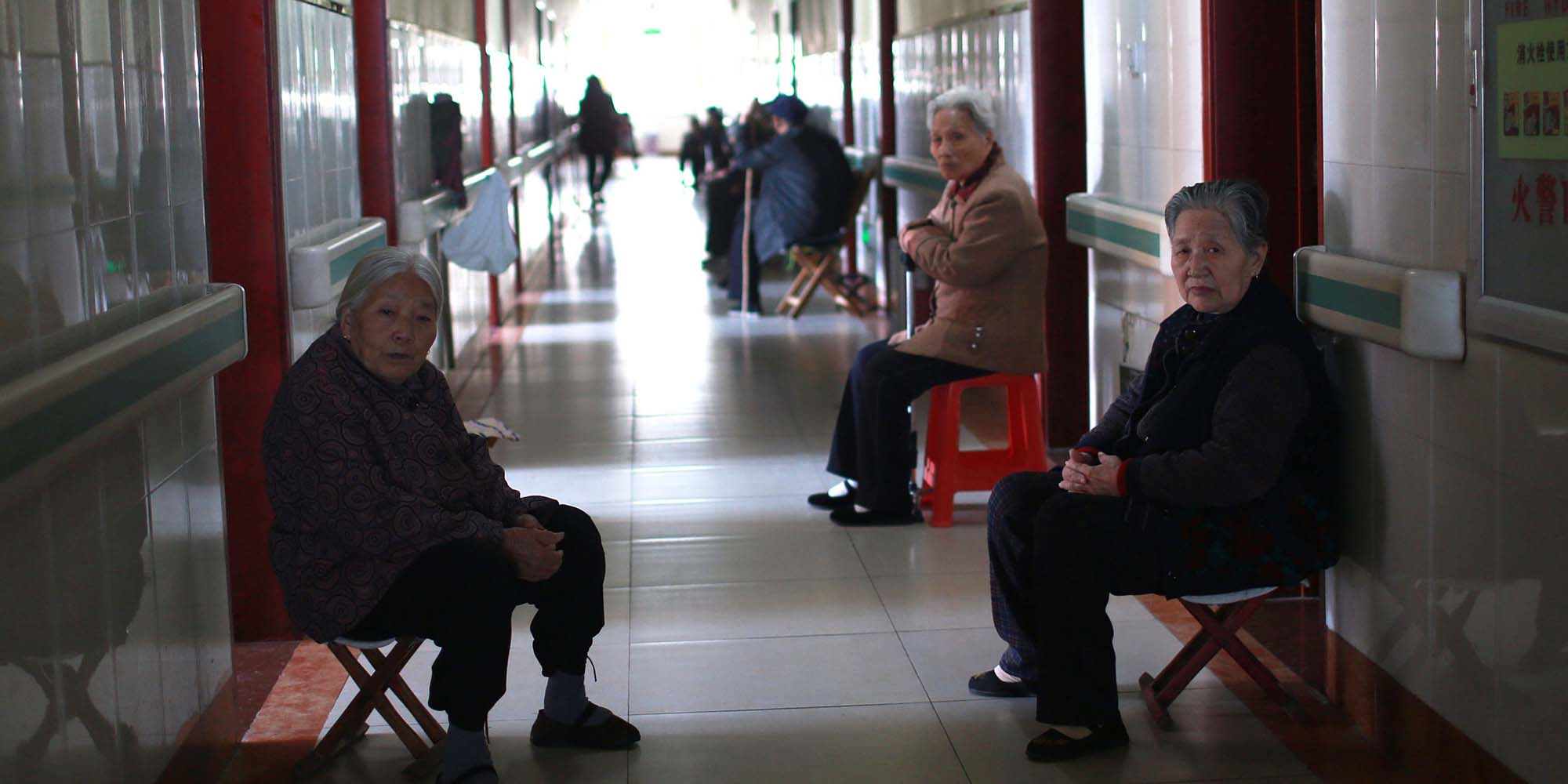 NEWS
Nanjing NIMBYs Oppose Hospice, Fearing Death in Their Midst
Nursing home offering end-of-life services is one of a string of facilities to encounter opposition due to superstition.
A group of residents in Nanjing, the capital of eastern China's Jiangsu province, are protesting the construction of a nursing home in their neighborhood, Sixth Tone's sister publication The Paper reported Tuesday.
Pervasive superstitions around death have plagued the development of China's elderly care industry. The Nanjing home was intended to provide medical services, including both end-of-life and everyday care. But when the Xuanwu District government published details of the project for public consultation last week, residents voiced concerns that the hospice services would have a negative impact on their living environment and their children's mental health.
Some residents were worried that the facility would include a morgue, though this was not stated in the official notice. "Next to the nursing home is a kindergarten," one resident told The Paper. "How could they have a morgue here?"
On Monday, an official from the district office of health and family planning, which is responsible for reviewing the project, told The Paper that approval would not be granted, given the public's opposition.
Yang Hui, a representative of the company behind the project, told Sixth Tone that they were continuing to negotiate with the district government, though he admitted the company had not adequately consulted the community. He said a morgue had not been part of their initial plan, and that they were considering dropping medical services completely.
"We sincerely want to serve the elderly," Yang said, explaining that the participation of private companies was necessary for the development of the elderly care sector. "We're not deliberately going against the public."
Nursing homes offering hospice care have often found resistance in residential areas, as many oppose facilities that put them in proximity to death. China's first palliative care center, Song Tang Hospice, was forced to relocate several times due to hostility from residents — some of whom even smashed the facility's window.
Yet given the fact that China's current supply of nursing homes falls short of meeting the demands of the country's aging society, some public affairs scholars like Xiong Yihan say there should be more transparency in public decision-making to counter "NIMBYism" — when communities protest urban development initiatives by arguing, "Not in my backyard!"
Zhang Jianping, head of the Jiangsu Silver Industry Association, a nonprofit advocating for elderly care services, told The Paper that officials should help nursing homes negotiate with residential communities. "The government encourages private enterprise to take part in establishing nursing homes, but the public doesn't have enough trust in private companies," said Zhang.
Editor: Qian Jinghua.
(Header image: Elderly women sit in a hallway at a nursing home in Bincheng, Shandong province, Oct. 8, 2016. Guo Zhihua/VCG)