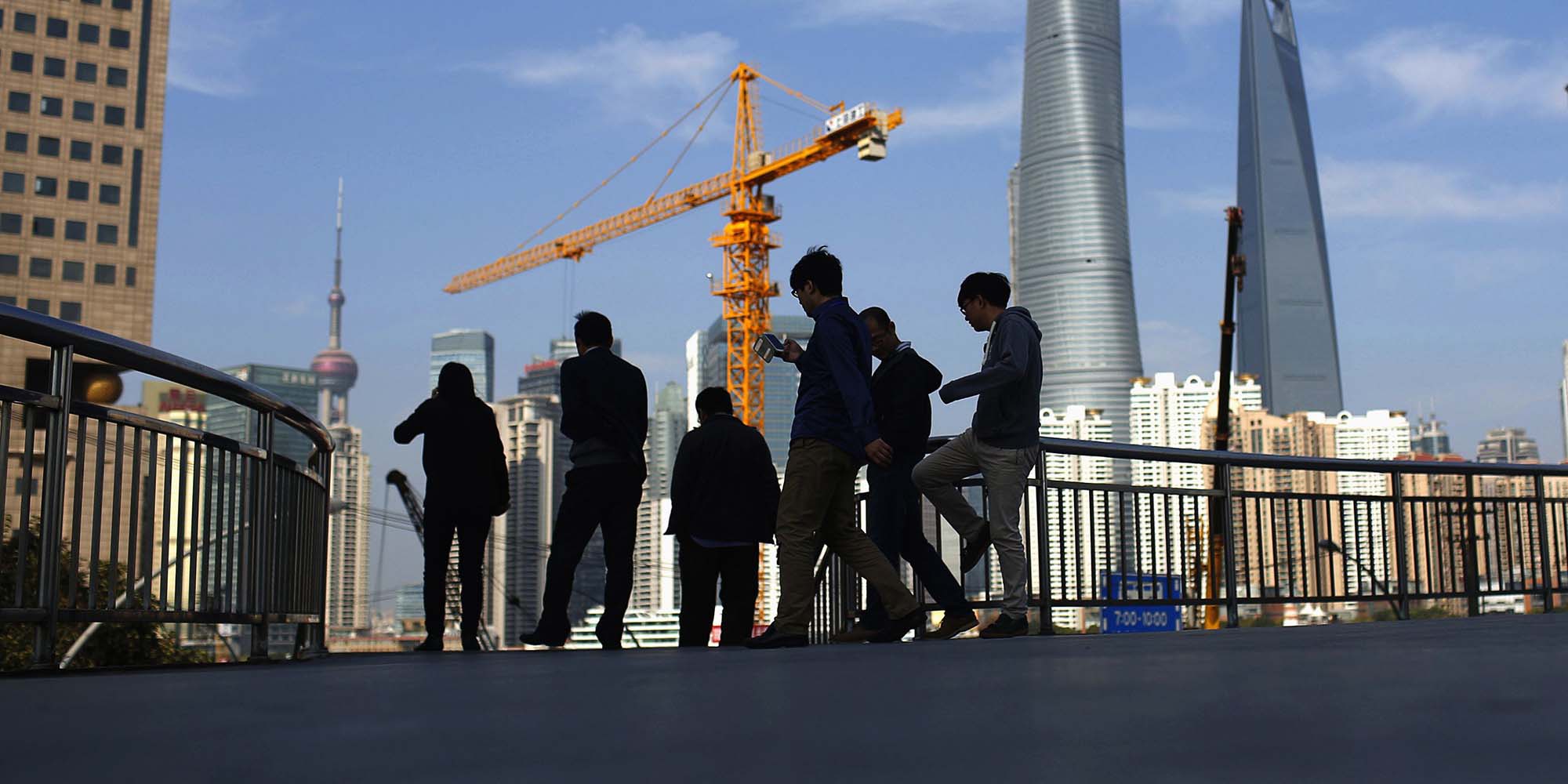 NEWS
China's Second-Tier Cities Battle for Bright Minds
Brain drain and fierce competition for fresh graduates have led provincial capitals to offer increasingly generous policies to attract and retain talent.
The municipal government of Xi'an, capital of northwestern Shaanxi province, last week dispatched representatives from over 40 local businesses and schools to Beijing to recruit top talent, Sixth Tone's sister publication The Paper reported Tuesday.
Under a new policy introduced March 22, fresh university graduates can apply online for a Xi'an hukou — a household registration document that confers a variety of social benefits, including health care and public schooling — with just a student card and a national ID. The very next day, the city registered over 8,000 new migrants.
In recent years, China's second-tier cities have started going to great lengths to lure bright minds away from larger urban hubs like Beijing and Shanghai. These efforts generally manifest in the form of preferential policies and promotions to make lower-tier life more enticing.
The capital of Sichuan province, for example, is trying to tempt people in Hangzhou — one of China's wealthiest cities — to venture west by displaying seductive slogans like "Chengdu promises you a beautiful future" on digital billboards in and around one of its rival's most heavily trafficked subway stations. And since July 2017, Chengdu offered up to one week of free accommodation to fresh graduates coming to the city in search of work.
These efforts have been successful to a certain degree, and first-tier cities are starting to take note.
"Shanghai must be a place where the world's top talents converge, and we must use them well," Li Qiang, Shanghai's Party secretary, said Monday at a talent recruitment conference.
But some people, like Lu Ming, a recognized hukou expert and economics professor at Shanghai Jiaotong University, don't see much to worry about. Compared with Beijing, Shanghai, Shenzhen, and Guangzhou, Lu told The Paper, second-tier cities "don't have many advantages."
"Because first-tier cities have built extremely strong bases of industry and talent, other cities have found only a few new economic growth points," Lu said. To truly accomplish a "brain gain," he added, second-tier cities must find and exploit their own competitive advantages.
With China's provincial capitals striving to outcompete each other by introducing increasingly generous policies, Sixth Tone reviews some of the highlights from the past few months.
Nanjing, Jiangsu province
To attract more degree-holding young people to work in Nanjing, the city government on March 1 implemented a policy allowing people under 40 to transfer their hukou to Nanjing — if they hold at least a bachelor's degree. There is no age restriction for people with master's or doctoral degrees.
The city's human resources and social security bureau also announced on March 6 that it would offer students graduating from universities outside the city coming to attend job interviews a subsidy of 1,000 yuan ($160), which one can apply for via the city's official app.
And earlier this year, the Nanjing government said that professionals undertaking "major strategic projects" in the city would be eligible to apply for subsidies of at least 3 million yuan to put toward buying a home — or, under the same policy, rent a 200-square-meter "talent apartment" free of charge.
Hangzhou, Zhejiang province
As part of a strategy to become a "strong district of talent," Hangzhou's downtown Xiacheng District announced — also on March 6 — that it would select 20 graduates-to-be from 100 of the world's most prestigious universities and offer them civil servant positions with a starting annual salary of 150,000 yuan.
In addition, any of the 20 who had doctoral degrees would be eligible for a relocation subsidy of 1 million yuan. Master's degree holders, meanwhile, would get an 800,000 yuan subsidy. The only catch: If they left Hangzhou before having lived and worked in the city for at least five years, they'd have to pay the subsidy back.
Wuhan, Hubei province
In December 2017, Wuhan in central China began building Changjiang Young City, a residential community designed to accommodate 50,000 university graduates among its 25,000 apartments. The move was part of the city's strategy to retain well-educated young people after they graduated by offering them a 20 percent discount on the Changjiang Young City apartments
After the city had rolled out preferential policies earlier in the year pertaining to hukou, housing, and income, local media reported in December that over 280,000 fresh graduates from the city's universities had opted to remain in Wuhan to work for locally based companies or start their own businesses — twice as many as the previous year.
Xi'an, Shaanxi province
To attract high-level professionals, the public security bureau of Xi'an developed a convenient, mobile means of obtaining a local household registration. The move streamlined the notoriously bureaucratic process and saved people the hassle of running around, soliciting and filing paperwork at various government departments. From March 5, Xi'an hukou applicants could simply submit photos of their national ID and university degree via the public security bureau's official account on social app WeChat. Then after a processing period, they'd receive their new hukou in the mail.
And last Friday, Xi'an went a step further, implementing a policy that would make obtaining a local hukou as easy as submitting photos of a government ID and valid student card online.
You Wujing, deputy director of the career center at Xidian University in Xi'an, told The Paper that the city has made considerable efforts to persuade its students to stick around after graduating, including holding on-campus events about local job opportunities and the streamlined hukou application process.
"Many students will try to make their way to first-tier cities for a few years after graduating," You said. "But eventually, they'll opt to return to emerging cities like Xi'an and Wuhan. Big cities shouldn't just target fresh graduates as part of their talent recruitment initiatives, as returning graduates are also a great opportunity."
At Xidian, You's university, 48 percent of its graduating seniors sign employment contracts in the first-tier cities of Beijing, Shanghai, Shenzhen, and Guangzhou. Only around 10 percent choose to stay in Xi'an.
Editor: David Paulk.
(Header image: People stand on a bridge in the financial district of Pudong New Area, Shanghai, Nov. 21, 2014. Aly Song/Reuters)