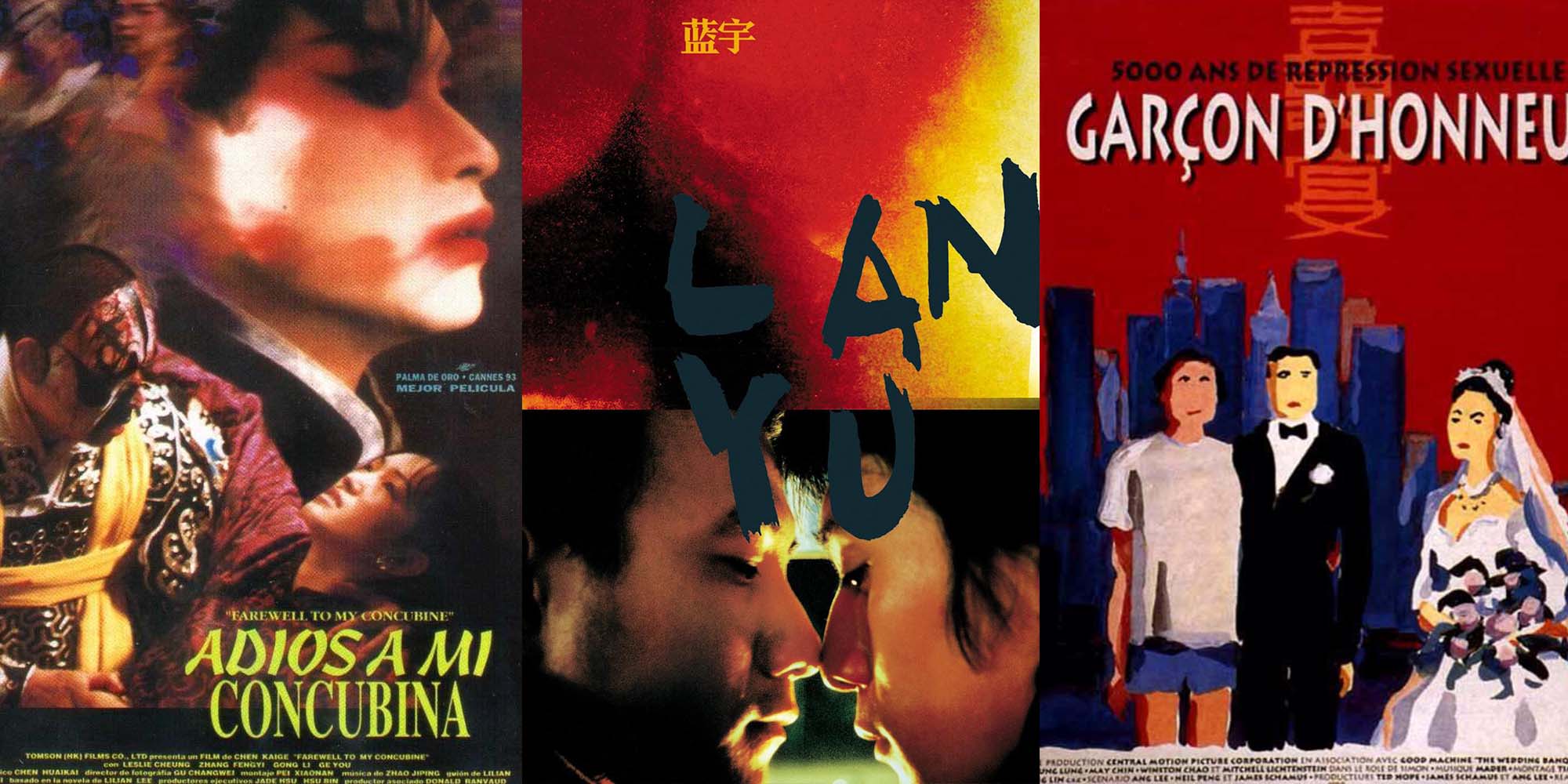 NEWS
Cut Sleeve, Cut Scenes: Gay Films Have a Real Hard Time in China
With 'Call Me by Your Name' banned from a Beijing showing, Sixth Tone looks at which LGBT films made it to Chinese screens — and which were given the shaft.
Gay romance blockbuster "Call Me by Your Name" has been pulled from its scheduled screening at the Beijing International Film Festival in April, according to Reuters.
The sensual film, set against the heady splendor of an Italian summer, won the Oscar for Best Adapted Screenplay earlier this month. On movie review site Rotten Tomatoes, it has an enviable score of 8.7 out of 10 — even higher than the 8.3 rating for "Brokeback Mountain," another film featuring a same-sex relationship that was banned from screening in China.
China's media watchdog is known for its cautious and conservative approach toward all sorts of films: "Youth," a bildungsroman about a Chinese army performance troupe, had its screening pushed back almost three months last year, while variable annual limits apply to how many foreign movies are allowed to screen.
Movies with LGBT characters or themes often fall prey to scrutiny from media regulators, as representations of a minority group that has had a rocky relationship with government. 
Zhang Yan, a 27-year-old film critic in Shanghai, told Sixth Tone that it was "not very surprising" to see "Call Me by Your Name" disappear from the festival roster. Zhang — who adopts the name "Dadou" when hosting her popular film podcast "What FM" — added that the social atmosphere could make things difficult for young Chinese filmmakers.
Nonetheless, a number of foreign and Chinese films with LGBT storylines are well-known in the country — regardless of whether they made it to the big screen.
Farewell My Concubine
The 1993 masterpiece by Chinese director Chen Kaige is known for being the first and only homegrown film with gay themes to receive public release in mainland cinemas, albeit only briefly. The movie, a joint winner of the Cannes Palme d'Or, tells the story of two male Peking opera actors' lives and forbidden love against the backdrop of China's political turmoil through the 20th century.
One of the lead actors, the late Hong Kong star Leslie Cheung, is probably the most famous out gay man of the Chinese-speaking world. Cheung also played a gay man in Wong Kar-wai's 1997 film "Happy Together."
A cut version of "Farewell My Concubine" was given permission to screen, but authorities later withdrew their approval without explanation. According to The New York Times, the film showed for two weeks in Shanghai, and just a single screening in Beijing. The film has a staggering score of 9.5 on Chinese movie review site Douban, where it has more than 725,000 ratings.
The Wedding Banquet
Another 1993 production, this romantic comedy was the first of three movies that Taiwanese director Ang Lee made featuring gay characters, along with "Taking Woodstock" and "Brokeback Mountain." Set in New York, the protagonist is a Taiwanese gay man who marries a woman from the Chinese mainland to placate his parents and help her get a green card — but heartbreak and hijinks ensue when his parents visit and he has to hide his boyfriend.
Though it never officially made its way to cinemas on the Chinese mainland, to many the film — which features dialogue in both English and Mandarin — is still a mainstay of queer Chinese cinema.
East Palace, West Palace
Directed by Zhang Yuan, the 1996 film is set in a Beijing park known to gay men as a place to hook up. Though shot on location, the footage was reportedly smuggled to France for post-production. Despite winning several major international prizes, the film has never seen cinematic release on the Chinese mainland, though smaller screenings have been held. The film was shown on its 20th anniversary at the 2016 Shanghai Pride Film Festival.
Fish and Elephant
Directed by famed female director Li Yu, this low-budget, underground production was the first mainland-produced feature film to depict a lesbian relationship. Filmed without official approval, the entire cast are amateur actors. The story follows an elephant keeper at the Beijing Zoo and her lover, who runs a market stall, as their relationship is tested by the zookeeper's mother pressuring her to marry. Though the dramatic ending comes out of left field, the 2001 film charms the few people who've managed to see it with wry, convincing dialogue.
Lan Yu
The 2001 film by acclaimed Hong Kong director Stanley Kwan tells the story of two gay men who struggle to confront their love for each other during the 1980s and 1990s, when China's gays and lesbians began to form a community despite deep-seated stigma. Though set in Beijing, with mainland actors speaking Mandarin, the film was not released at mainland cinemas.
Brokeback Mountain
Ang Lee's 2005 movie was not only a major milestone for LGBT communities across the globe, but also a commercial and critical success. Chinese authorities praised Lee when the movie won him an Oscar the following year, though the movie is still banned from screening in the mainland. That hasn't seemed to have deterred viewers too much: The film has more than 340,000 reviews and a score of 8.6 on Douban.
The Chinese Botanist's Daughters
This 2006 release is directed by Chinese writer Dai Sijie and produced by Luc Besson. The lush, Mandarin-language lesbian romance was set in China but shot in Vietnam because Chinese authorities would not approve filming.
Cloud Atlas
Chinese authorities approved the blockbuster's cinema release in 2013 but cut some 40 minutes of the 3-hour movie, including scenes depicting a central same-sex romance. However, heterosexual love scenes were also deleted, as well as other storylines sensitive to media authorities.
Moonlight
The 2016 drama is a coming-of-age story about a black gay man. After a concerted push from the film's distributors to obtain Chinese approval, the Oscar winner made it into domestic film festivals, though it did not secure wide release.
Contributions: Qian Jinghua; editor: Qian Jinghua.
(Header image: Posters for the movies: 'Farewell My Concubine,' 'Lan Yu,' and 'The Wedding Banquet.')