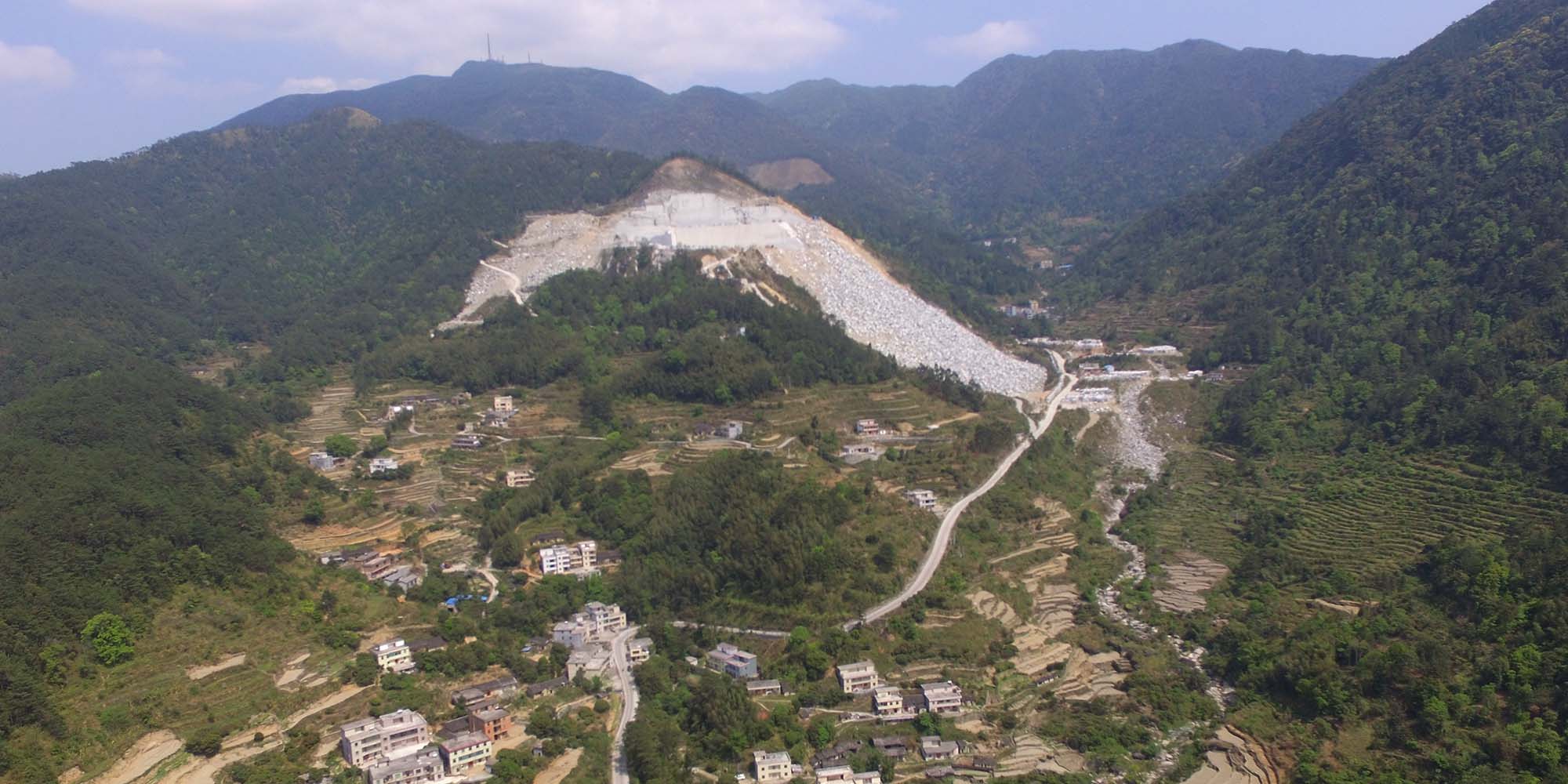 NEWS
Environmental Whistleblower Sues Police for Unlawful Detention
Young conservationist punished for 'spreading rumors' says she acted in the public's interests.
A young environmental activist has sued police for detaining her earlier this month after she spoke out about what she says is illegal mining and water pollution. A district court accepted the case on Friday.
A spokesperson for China's Ministry of Ecology and Environment responded to questions about the case at a press conference on Thursday. "We should have more understanding and tolerance for environmental protection organizations and their volunteers," spokesman Liu Youbin said, adding that the green lobby is a crucial ally in the nation's environmental protection efforts.
The activist who was detained, 24-year-old Lei Ping, told Sixth Tone that she was given little explanation when four police officers came to her hotel room door on March 16. "Don't you know what you did? You cooked up rumors!" she recalled them saying. They took Lei and her colleague — environmental photographer Pan Donghai, also known as "Black Tiger" — into custody and confiscated their phones and laptops.
Lei is a full-time volunteer with the China Biodiversity Conservation and Green Development Foundation, a nongovernmental organization, and a resident of Xinyi City in southern China's Guangdong province. "I want to improve the environmental conditions of my hometown," she explained.
In January, Lei spotted two quarries close to a national-level conservation area on Google Maps. Since the satellite map hadn't been updated since Google left the China market in 2010, Lei decided to go there herself. What she saw stunned her.
During her first visit on Jan. 3, she found that the two old quarries had merged into one giant pit. The noise of machinery and explosives was deafening, and lines of trucks rushed in and out, carrying tons of marble. The brook that flowed through the quarry was painted creamy white for several kilometers, Lei said.
Lei immediately reported the site to the environment ministry, and on Jan. 11, local law enforcement told the quarry management to suspend and reform its operations.
But on Feb. 22, Lei received tips from several sources — from villagers living nearby to workers on-site — that the quarry had resumed work. Lei notified the environment and forestry ministries, but neither responded to her.
Frustrated, Lei aired her grievances in an article on social networking platform WeChat on Feb. 28, accusing the quarry of unlawfully exploiting a conservation area and polluting the water. 
On March 17 — the day after police officers apprehended Lei and her colleague at a hotel near the quarry — the Xinyi municipal government posted a public notice that Lei would be given 10 days' administrative detention for disseminating rumors online. However, Lei was discharged after 57 hours while Pan was let go after seven hours.
The notice did not mention whether the quarry had reopened but stressed that a police investigation had not found the stream running with white water as Lei had posted in her article.
Lei told Sixth Tone that during her interrogation, police put a photo she posted of the cloudy brook in front of her and said they had not seen such a sight. "You have disturbed social order," the police warned her. They told her the quarry had not been reopened.
Pan said that he visited the quarry again on March 22, and took another photo showing that the water was still turbid. "If the quarry has been shut for so long, then why would there be so much limewater?" Lei questioned.
The Xinyi police department and the environment ministry refused to comment on Monday, asking Sixth Tone to first contact the city's publicity department, which did not answer. Calls to the Ministry of Forestry also went unanswered.
"I want them to apologize to me and revoke my detention record," Lei told Sixth Tone. Song Li, the Guangzhou-based lawyer representing Lei, told Sixth Tone that he could not discuss the case at this time.
Jia Qihua, a Beijing-based lawyer specializing in environmental protection cases, told Sixth Tone earlier in the week that Lei's detention had not been appropriate. He added that the actions of law enforcement in Lei's case could give people the impression that they were taking revenge on informers to protect private interests.
China's environmental protection law states that authorities must keep whistleblowers' identities confidential. Jia suggested that environmentalists should avoid using social media for tipoffs, as they could be accused of disseminating rumors.
Despite her time in custody, Lei is still determined to continue her advocacy for environmentalism. "I really hope that government bodies can be more tolerant with us; we are not some troublemakers," she said.
Correction: A previous version of this article referred to the whistleblower's lawyer as Li Song; his name is Song Li. 
Editor: Qian Jinghua.
(Header image: Maoyuan quarry in Dacheng Town, Xinyi, Guangdong province, March 22, 2018. Courtesy of Lei Ping)