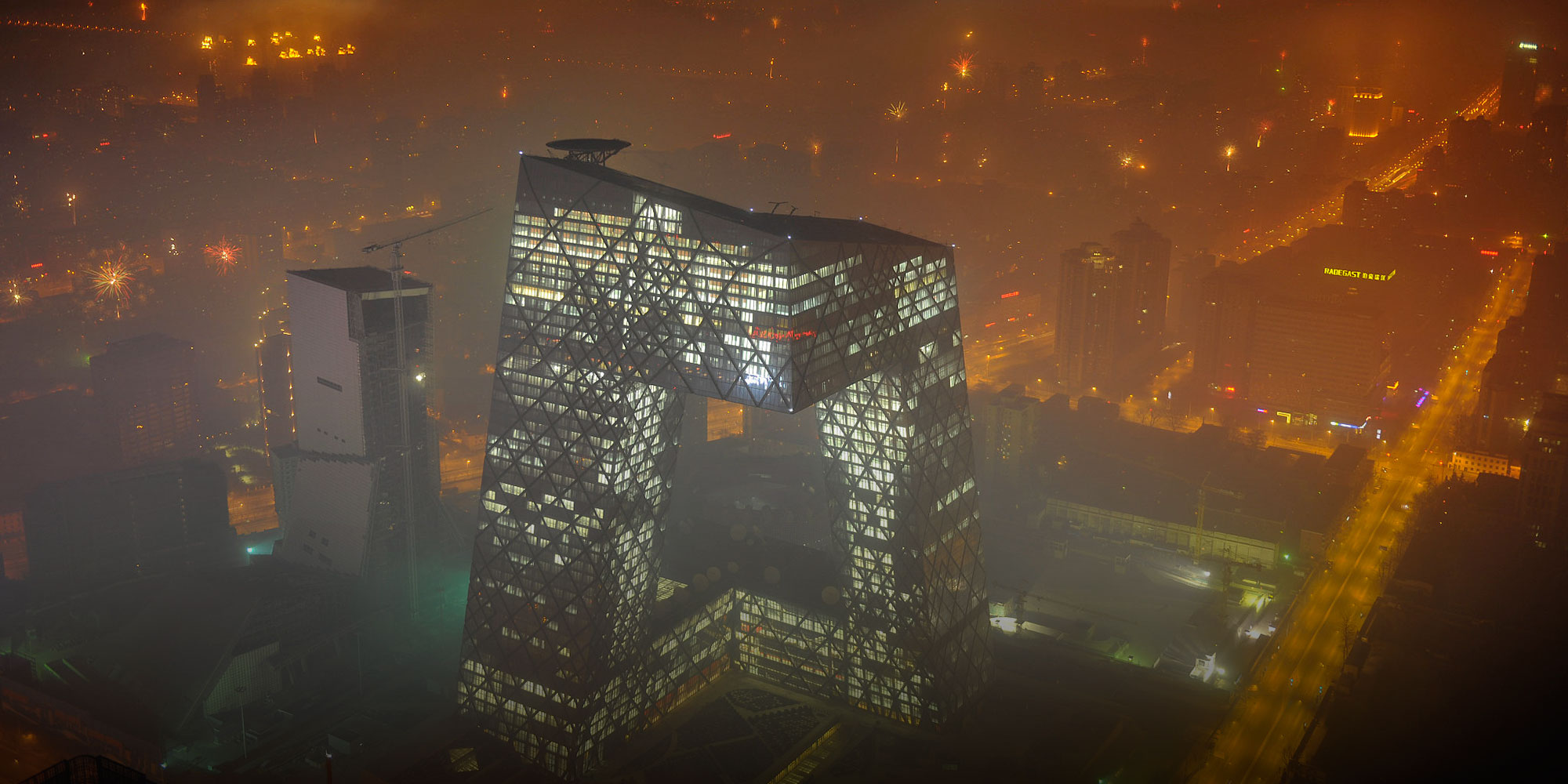 NEWS
China's Revamp of Broadcasting Systems Pushes Soft Power, Hard
Institutional reform will combine state broadcasters into Voice of China, slated to be supervised by the Party's publicity department.
State news agency Xinhua published details of a massive overhaul of China's state and Party institutions on Wednesday, confirming the rumored birth of a new national broadcaster called "Voice of China."
The reform will dissolve the country's comprehensive media regulator, the State Administration of Press, Publication, Film, Radio, and Television, and divide its functions between two bodies.
The central government will create a new organization called the State Administration of Radio and Television to oversee radio and television. Film, press, and publishing, meanwhile, will come under the supervision of the Party's publicity department.
The latter will also supervise a media giant uniting three state broadcasters: China Central Television (CCTV), China Radio International (CRI), and China National Radio (CNR). The larger entity is directly affiliated with the State Council, China's cabinet. To foreign audiences, the new outlet will be presented as Voice of China — somewhat akin to the U.S. government-funded radio broadcaster Voice of America, and also a name that many in China associate with a popular televised singing competition.
Hong Bing, an associate professor of journalism at Fudan University in Shanghai, said the establishment of Voice of China confirms that the government considers overseas publicity to be an important national strategy. "It is both a stand and a gesture," said Hong. "They hope integrating all of these resources under unified management will make external communication more effective."
The Chinese government has spent years pouring money into improving its image and influence internationally. Last July, Xinhua reported that China had risen to 25th place in the Soft Power 30 index, a global ranking of soft power, or "the ability to achieve [foreign policy] objectives through attraction and persuasion," as the index explains.
In December 2016, a new international media platform, China Global Television Network (CGTN), made its debut, consisting largely of the foreign-language services of CCTV and catering to overseas viewers to enhance China's international influence.
One CGTN employee who spoke to Sixth Tone on condition of anonymity said that he was surprised by the latest reform, given that CGTN's launch was just over a year ago. He expects no immediate changes to his job or to CGTN, and added that staff have not been given any more details regarding the merger.
Eva Papazi from China Radio International's Greek service told Sixth Tone that she hopes the merger will provide a wider platform. "That will give us more opportunities to bring current Chinese reality, achievements, and solutions to major world issues — like environmental and cultural protection, food production, and the elimination of poverty — closer to the rest of the planet," said Papazi.
For film, the reform suggests there will be more movies lauding China's progress and leadership, as the central publicity department will oversee content authorization, production, distribution, screening, and also international partnerships.
In the last two years, more and more patriotic movies have achieved commercial success. 2017's "Wolf Warrior 2" set the record for the country's highest box office earnings to date, while "Amazing China," a documentary boasting of the nation's grand achievements, has raked in more than 370 million yuan ($58 million), according to ticketing site Maoyan, and broken records to become China's top-grossing documentary of all time.
Additional reporting: Doris Wang; contributions: Bibek Bhandari; editor: Qian Jinghua.
(Header image: An aerial view of China Central Television's headquarters in Beijing, Jan. 23, 2012. VCG)