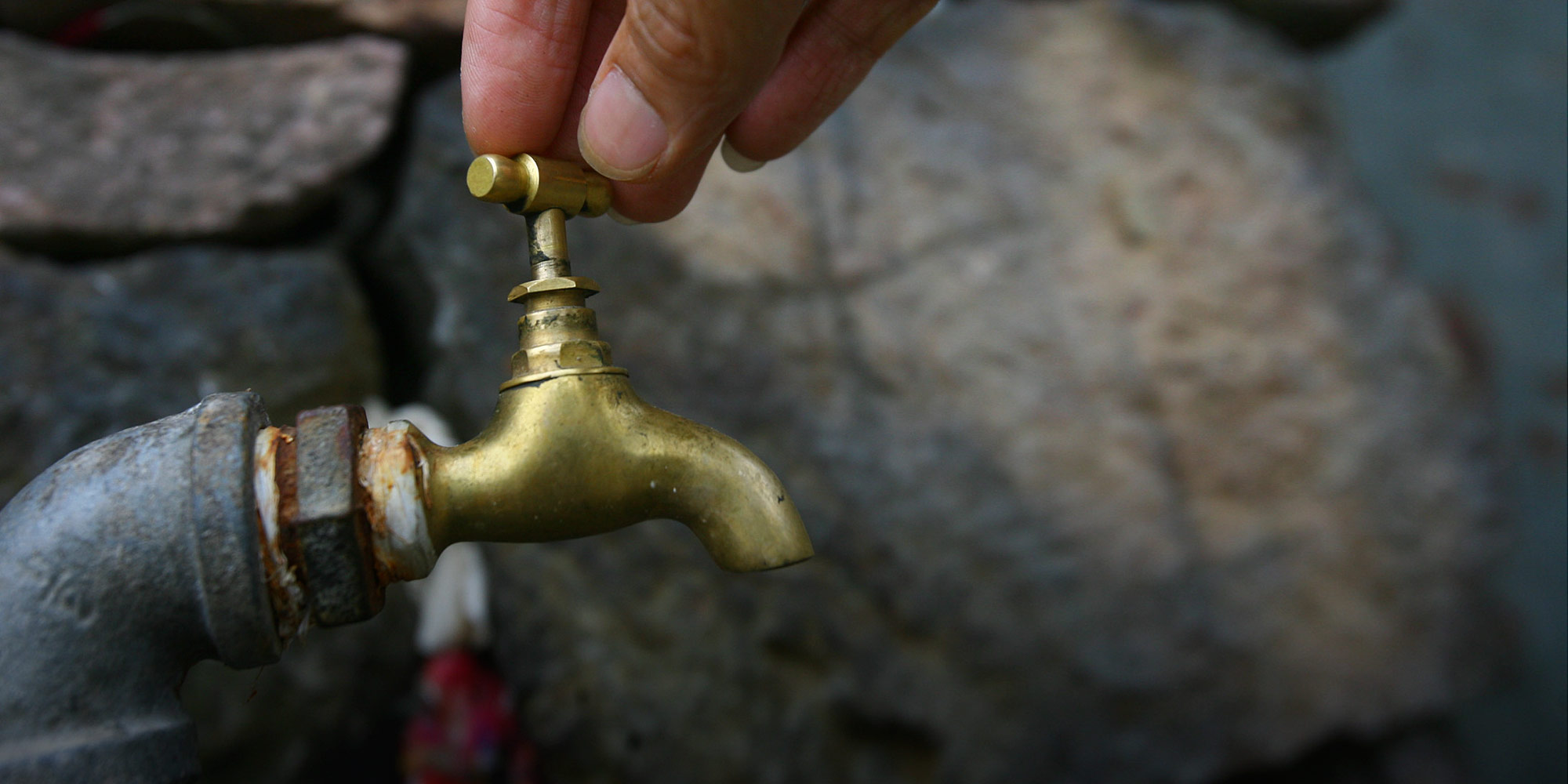 NEWS
Chinese City Vowed to Leave Homes Dry on World Water Day
After residents complained about a proposed 11-hour water cut, Binzhou made participation in this year's 'water-limiting experience' voluntary.
A water bureau in eastern China's Shandong province has walked back its plan to observe World Water Day by suspending service to homes after residents voiced their grievances online.
On Monday, the water conservation bureau of Binzhou announced that the water supply to private residences would be shut off for 11 hours on Thursday to commemorate the city's second-annual "Water-Limiting Experience Day." However, after negative reactions to the proposal had gained traction online, the bureau issued another statement Wednesday evening that referred instead to a "volunteer water-saving activity."
The original suspension was scheduled to begin at 9:30 in the morning and last until 8:30 in the evening. Residents would have to get by being dry at home — though schools, businesses, hospitals, and other nonresidential facilities were exempt. The move was intended as a show of solidarity for the central government's nationwide water conservation push, the bureau added.
The purpose of the half-day without water was to give people an idea of what it's like living without the precious resource, a staff member from the water conservation bureau told Beijing Youth Daily. "It will enhance social awareness of water conservation so that people will take water safety and water crises seriously," he said.
Last year, Binzhou observed World Water Day not by cutting off supply, but by temporarily reducing pressure. The water bureau staff member added that because no one had complained about last year's measures, it was decided that this year's would be an "upgrade."
But the bureau caught the public's attention this time around, with Binzhou residents taking to social media to show their frustration. Some expressed skepticism of the bureau's supposedly noble motives, while others quipped that at least the city's air could not be similarly rationed.
One netizen writing under the handle "Sky Flower" posted on microblog platform Weibo that a disruption would be "terribly inconvenient" as he was expecting the arrival of relatives for his wedding, scheduled to take place the very next day. "An hourlong cutoff is already a major inconvenience," he wrote. "But 11 hours will just cripple our daily activities." Other netizens' reactions were more lighthearted, however, with some posting on social app WeChat that they had prepared by washing both their clothes and their children prior to the suspended service.
By Thursday afternoon, the proposed 11-hour water cutoff was among the top 30 trending topics on Weibo — attracting enough backlash for the water bureau to reconsider its plan.
China as a whole faces serious water scarcity issues: At least one-third of the country's lakes and rivers are unfit for human use, and 73 percent of watersheds that supply 30 of its fastest-growing cities have medium to high levels of pollution.
Since 2016, the central government has invested over 800 billion yuan ($126 billion) in major water projects around the country, including the South-to-North Water Diversion Project supplying Beijing and its environs with the precious resource. Last year, the government rolled out a water resource tax pilot program across nine provinces, including Shandong.
Editor: David Paulk.
(Header image: Zhang Peijian/VCG)