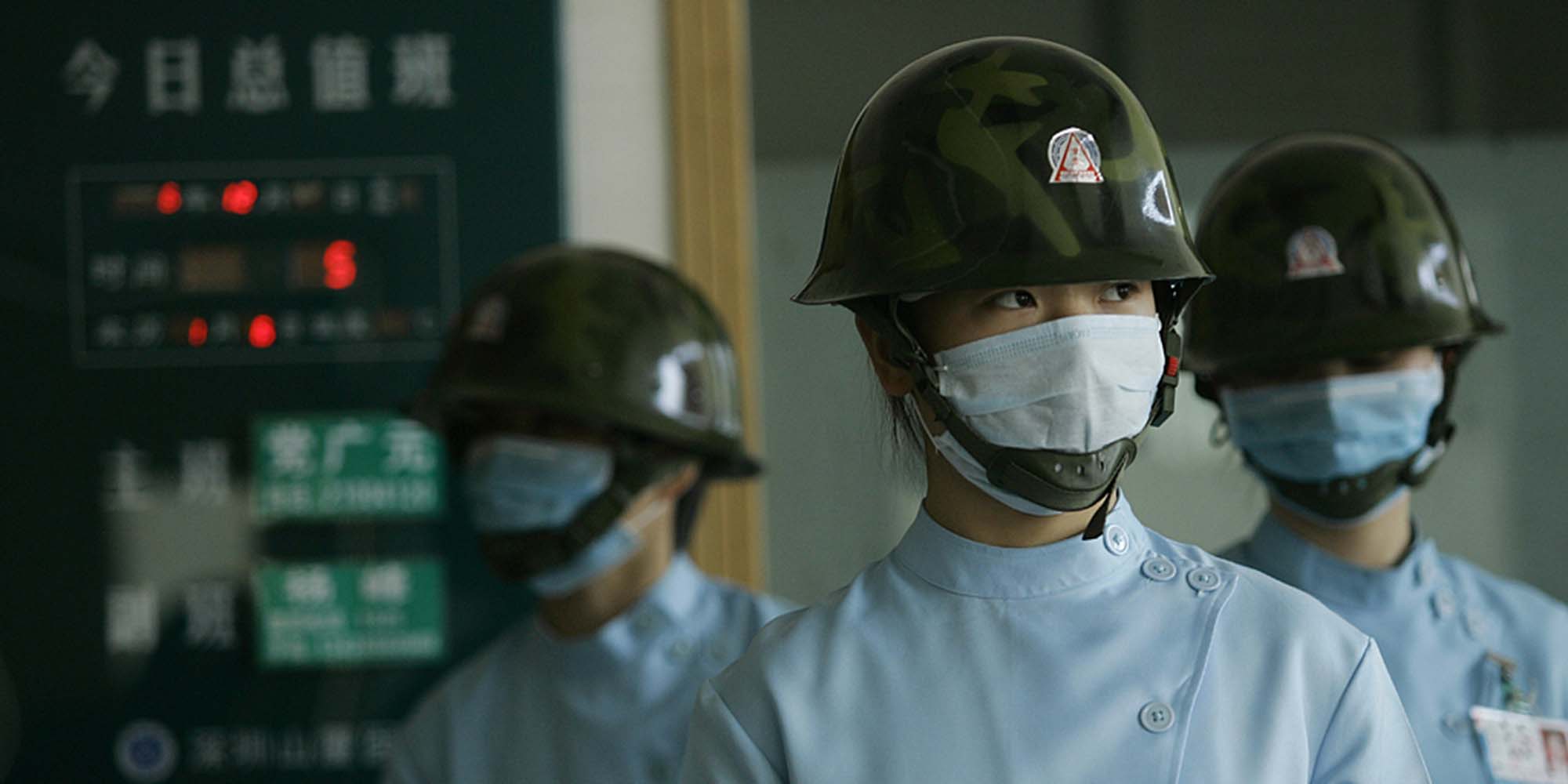 NEWS
Assaulted Doctor Takes Government to Court
Physician sues local government and law enforcement for doing too little to address violence against Chinese health professionals.
A doctor in central China's Hunan province who was allegedly beaten by a patient's family members is taking an unusual stand: He's taking the government to court.
Jiang Fenglin of the Third Xiangya Hospital of Central South University in Changsha filed suit against the Yuelu District public security bureau and the Changsha government following an altercation last year. He later said he was dissatisfied with how the law enforcement unit in Yuelu, where the hospital is located, had handled the incident.
The trial, which is believed to be the first of its kind, was scheduled for Friday but postponed until April after the judge fell sick, the district court said in a notice it sent to the doctor, who shared it on social media.
The case has garnered support from several medical professionals since Jiang initially voiced his grievances on a public WeChat account on March 1. The post, which has been shared more than 100,000 times on the multipurpose messaging app, highlights one of the pressing issues in China's health sector: violence against medical professionals.
According to a 2015 report by the Chinese Medical Doctor Association, 60 percent of all medical staff reported experiencing verbal abuse, while 13 percent said they had been subjected to physical assault. The number jumped to 66 percent in a survey conducted in 2016 and 2017.
"I know how powerful the defendants are," Jiang wrote in a post published on the same WeChat public account. "No matter what the final verdict is, I won't have an easy time in the future. I insist on safeguarding my rights through legal methods, and I want to say: Doctors, like any other professionals, deserve respect!"
Jiang claimed he was physically assaulted on April 23 of last year in the hospital's geriatrics department. He had advised a patient to visit the emergency room, which could only accommodate her at the inpatient department the following day due to a lack of available beds. Jiang said the patient's husband and son returned to his office demanding that he arrange a bed in the inpatient department. According to the doctor, they accused him of refusing to treat the patient and beat him. The geriatrics department was forced to temporarily suspend operations that day.
When Jiang reported the case to the authorities, the public security bureau in Yuelu fined the patient's son 500 yuan ($80) for "disrupting medical activities" at the hospital. He was not charged, however, for the alleged assault.
Moreover, when the doctor filed a petition, the Changsha government determined that by the letter of the law, the initial fine had been too high. As a result, the Yuelu public security bureau reduced the fine from 500 yuan to 200 yuan. When Jiang's subsequent appeal to the Changsha government was unsuccessful, he decided to seek judicial recourse.
Though Chinese authorities have time and again stepped in to warn people against harming or mistreating medical professionals, such cases remain common. In one of the most recent spates of violence, a doctor in eastern China's Anhui province was stabbed to death Thursday after an argument with a patient's husband.
In February 2016, the National Health and Family Planning Commission reiterated its zero-tolerance policy against any violent actions that target doctors or disturb order at hospitals. Last week, China's state procuratorate said that 7,816 people have been prosecuted for hospital-related violence since 2016.
Jiang said the patient he had referred to the emergency room was hospitalized the next day, and recovered after two weeks of treatment. He added that there had been no need for violence.
"It could have had a perfect ending," he wrote. "But a good-intentioned advice from a doctor became an excuse to turn away a patient. And I got verbally and physically abused for this — that's huge humiliation for me."
Editor: Bibek Bhandari.
(Header image: Nurses wear protective helmets after a patient's relative attacked staff at a hospital in Shenzhen, Guangdong province, Dec. 26, 2006. Chen Yihuai/VCG)