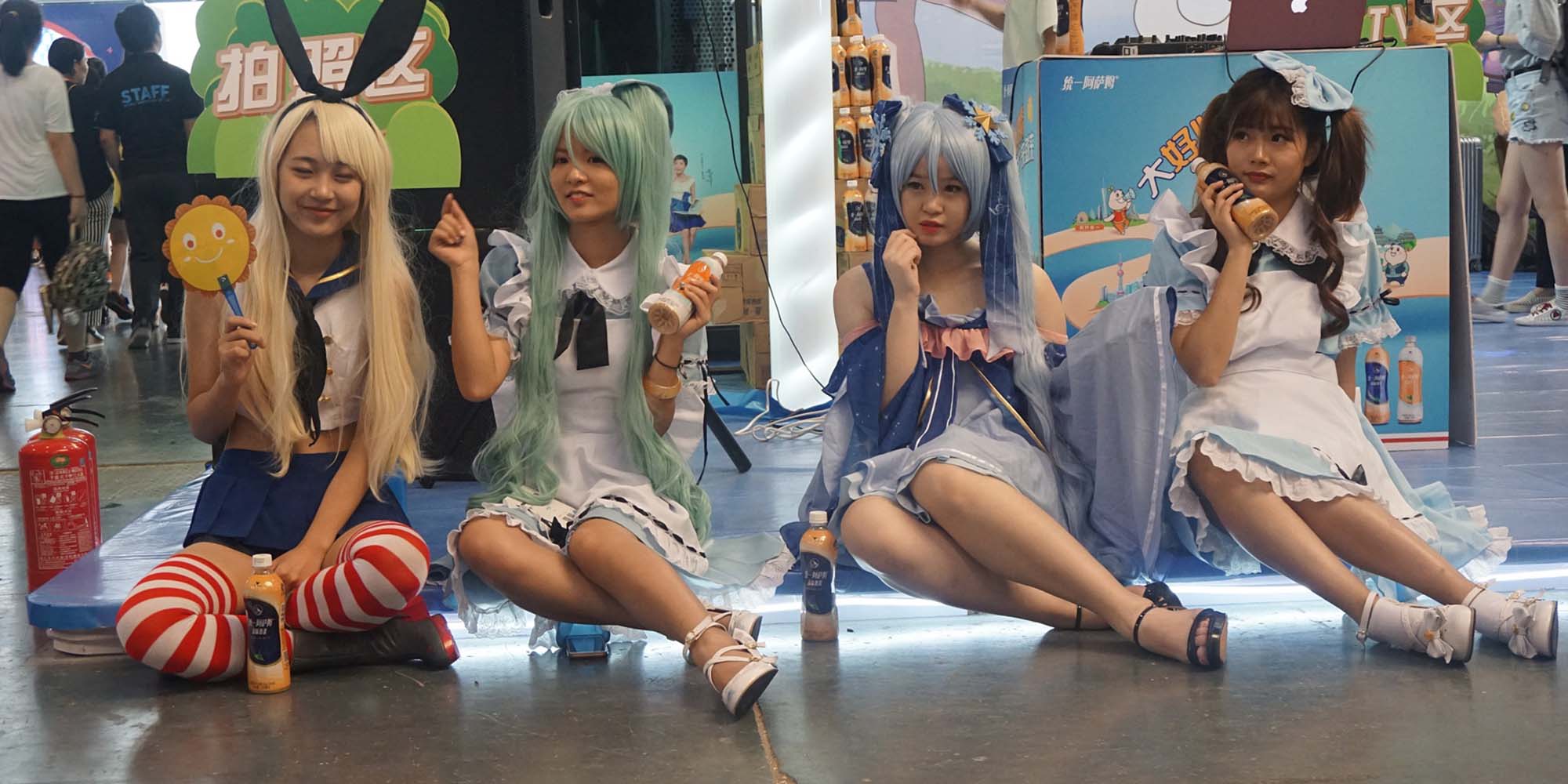 NEWS
Bilibili Announces 'Teenage Firewall' Following Sexting Scandal
Youth-dominated video website teams up with Communist Youth League to protect minors.
Bilibili, one of China's most popular video platforms and a hub for youth subculture, announced Thursday that it will implement a comprehensive child protection policy in three months.
The two-part policy involves a "teenage firewall" that will filter inappropriate content from reaching underage and unverified users, and a dedicated protection center that will open in mid-May. For the latter, Bilibili will partner with the Communist Youth League, the youth wing of the Communist Party. For the fandom favorite site, it's a somewhat unlikely pairing.
Bilibili's announcement comes in the wake of a mother's allegations that a 15-year-old uploader on the platform had lured her 10-year-old daughter into exchanging sexually explicit messages. The incident became one of this week's biggest news stories, drawing public attention to children's safety online — as well as debate around youth subculture and generation gaps.
In the messages, the 15-year-old and 10-year-old call each other "husband" and "wife." When the mother found the chat records and contacted the uploader, he dismissed her for overreacting and accused her of violating her daughter's privacy. The uploader — who is known for gaming videos — then shared his exchange with the mother on Bilibili, where many of his fans derided her as an "ignorant trash parent."
After being turned away by police, the accuser, a single mother born in the '80s, posted about the case in an online gaming forum for players of "World of Warcraft." To many commenters on Q&A platform Zhihu, she represents China's first generation of digital natives: An avid gamer and social media user, she was able to leverage online platforms to raise the profile of her concerns.
Her complaint was soon picked up by Chinese media and the Communist Youth League. On Monday, Bilibili announced that the uploader's account had been shut down and all his videos taken offline. "We'll try our best as a platform to emphasize the education and protection of children and teenagers," the company's statement said.
Long known as a haven for fans of anime, comics, and games, Bilibili's core users are young. According to the company's application for an initial public offering earlier this month, as of the end of 2017, nearly 82 percent of its users were born between 1990 and 2009. Unlike other popular Chinese video sites, Bilibili relies on its uploaders: User-generated content accounts for over 85 percent of the site's total views.
Bilibili has already strengthened its rules in accordance with China's national cyberspace law, demanding real-name registration for uploaders and livestreamers. From mid-April, it promises to prevent inappropriate content from reaching underage users with an enhanced ID verification function, on top of the existing 100-question entry form for membership.
The platform's protection center, scheduled to launch in May, will analyze big data and manage keywords to recognize risks. The center will also operate a dedicated reporting channel for video content, comments, and private chats between users that contain pornographic or violent elements.
To aid those who may have been harassed or harmed, Bilibili will also hire a legion of legal experts, social workers, and counselors to aid and intervene.
Editor: Qian Jinghua.
(Header image: Women in cosplay outfits sit during an event held by video-streaming site Bilibili in Shanghai, July 23, 2017. Wu Xiaoying/VCG)