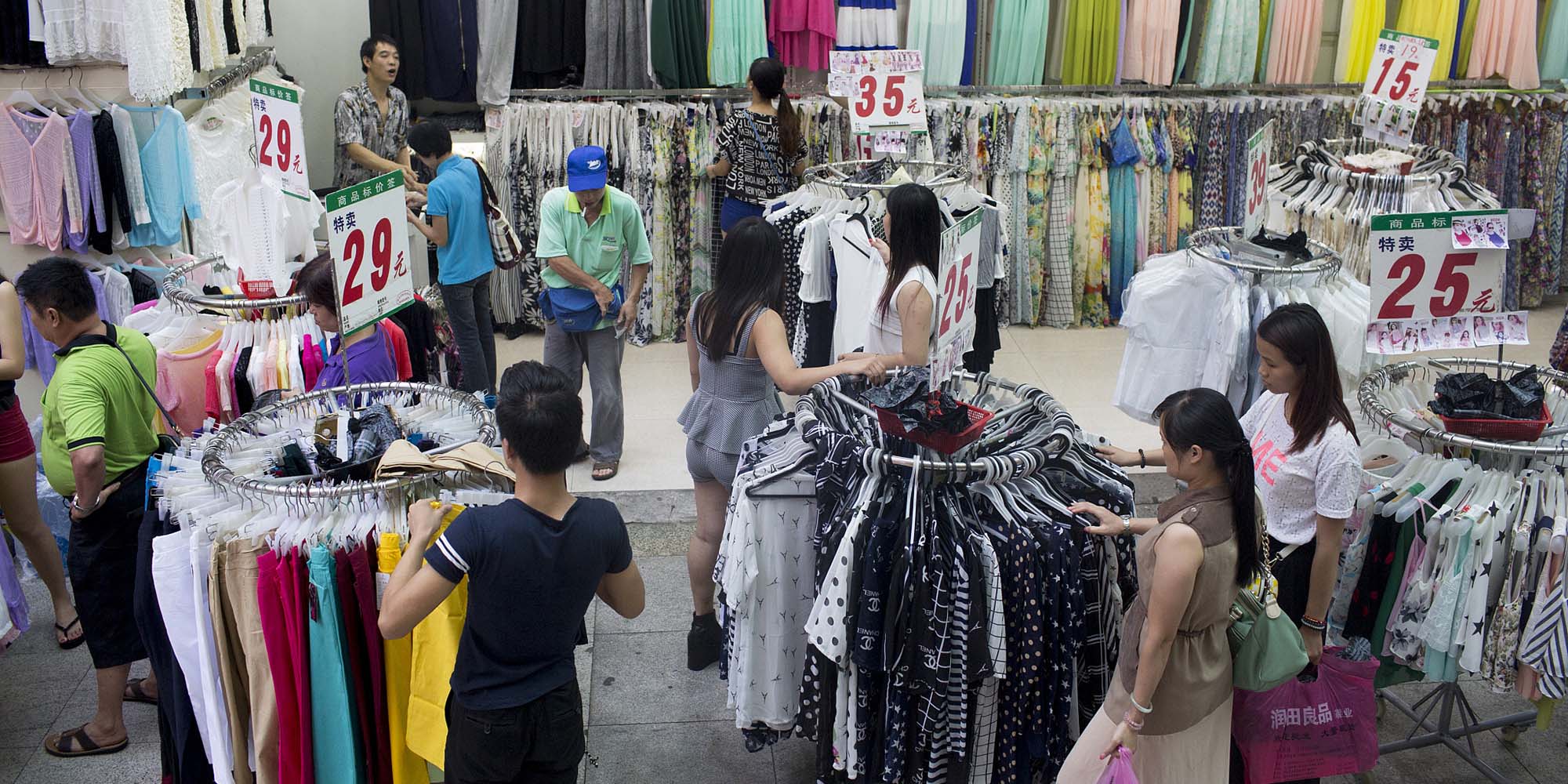 NEWS
Consumer Complaints Grew 44 Percent Last Year, Watchdog Reports
Bike-sharing and rental properties were the chief sources of China's gripes in 2017.
March 15 marks World Consumer Rights Day, and China's consumer watchdog commemorated the day with a review of the country's grievances in 2017.
The State Administration for Industry and Commerce (SAIC) published a report on Thursday detailing trends among the 2.4 million consumer complaints it handled last year — a 44 percent increase from the year before.
The watchdog itself is set for change: In a mass government overhaul revealed at the Two Sessions political meetings on Tuesday, China's State Council announced that the SAIC would merge with the Food and Drug Administration and the General Administration of Quality Supervision, Inspection, and Quarantine to create an overarching market regulator.
Renters' Rumbles
Complaints about hiring and renting services soared over the last year, with a staggering eightfold increase from 2016. The report attributes the rise to the growing pains of the bike-sharing business and an increase in real estate contract disputes.
The cutthroat bike-sharing industry saw a tumultuous year in 2017. While Ofo and Mobike continued to reign supreme, other companies struggled or sank — leaving customers unable to retrieve their deposits.
At the same time, China's housing boom left many renters scrambling to find livable apartments. Tenants' complaints ranged from noxious paint fumes to landlords swapping out decent furniture with shabby replacements after the lease was signed. Yet victims rarely take legal action — in most cases, they just swallow their grievances.
"Many tenants think they can take it, so they let things go," Yan Yuejin, the director of a research institute on real estate issues, told Sixth Tone. He added that while rent is increasing as a proportion of tenants' monthly expenses, consumers should not indulge companies by tolerating injustice. Yan urged authorities to regulate the market more closely through legislation.
Being Punished for Loyalty
According to a China Youth Daily report on Thursday, frequent flyers, hirers, and buyers are often charged more than new users for services ranging from car-hailing to movie and plane tickets.
The newspaper claims that online booking systems screen customers and give discounts to newcomers while charging loyal customers more. Almost 60 percent of the newspaper's 2,008 interviewees said they had experienced similar issues.
"Such practices are not illegal, but they come with the risk of losing customers," You Yunting, a lawyer from Shanghai DeBund Law Office, told Sixth Tone. Yet the strategy also seems to help companies solicit new customers in an environment of intense competition.
You suggested that the market could be left to work its magic: Companies have the right to set their own prices, but consumers can also vote with their yuan.
Annoying Rules
Another report from China Youth Daily found many consumers were left ruffled by rules they consider "bullying."
In the eyes of the 2,005 people surveyed, the most annoying rules were those forbidding refunds for sale products or bringing outside beverages into private venues. Others had gripes with being forced to change phone plans in person after signing up online.
Yet a lack of legal awareness stops many from exercising their rights. Du Lihong, a lawyer specializing in consumer rights cases at Sichuan Sanhe Law Firm, told Sixth Tone that the most challenging element of many cases is insufficient evidence. "Most consumers are in a relatively weak position because they don't have the habit of keeping proof of purchase, such as receipts," he said.
Editor: Qian Jinghua.
(Header image: Shoppers browse for clothes at a mall in Shenzhen, Guangdong province, Aug. 4, 2014. Brent Lewin/Bloomberg via Getty Images/VCG)