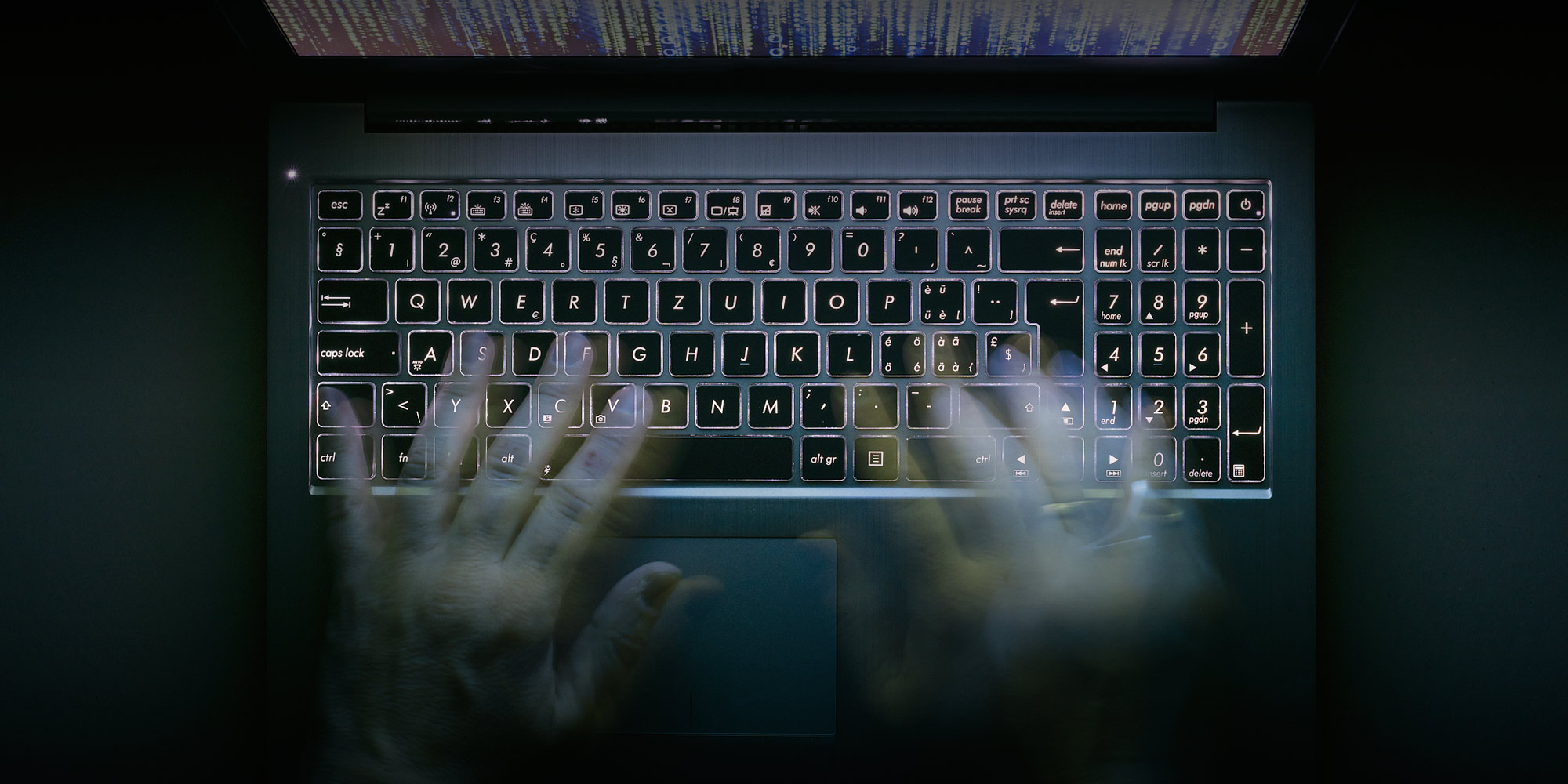 FEATURES
Guns for Hire: China's Social Media Militia Engage on Command
How the entertainment industry has become a battleground for China's legions of paid posters.
In 2010, when Laoxie was a 23-year-old middle school dropout drowning in debt, the wannabe writer took an unexpected job: posting fake reviews online. Posing as a customer, he churned out hundreds of comments a day, gushing about products he had never tested.
Laoxie had joined the ranks of the wangluo shuijun, or "internet water army." China has innumerable organized groups of these unscrupulous paid posters, ready to inundate the internet for whoever is willing to cough up cash.
Similar examples exist in other countries: A recent New York Times investigation revealed how celebrities and businesses pay for bots to increase their follower counts. And during the 2016 U.S. presidential election, hackers with connections to Russia manipulated Twitter bot networks to spread contentious posts and fake news.
But by contrast, China's water armies comprise real people and are better-coordinated than internet trolls or China's own brand of keyboard warrior: "little pinkos" who fanatically defend their motherland. And water armies are also not to be confused with groups who are paid to post nationalist comments.
Water armies were born in the early 2010s on online forums and shopping websites such as Taobao, China's eBay-like platform. In recent years, the entertainment industry has become their main battleground, where celebrity agencies and die-hard fans are willing to shell out millions of yuan to generate buzz. Entertainment agencies can hire water army troops — ranging from a handful of people to hundreds, usually operating under the guise of online marketing companies — to bump up film ratings, become followers of a celebrity, or smear a rival's reputation.
"The entertainment industry is the place for a high-end water army," says Laoxie, who asked to be identified by his online moniker. "The clients are rich but hard to fool, so the water armies [for celebrities] are also the most professional and profitable."
When Laoxie started, he was working with only a few people, earning less than 1 yuan per post. Slowly, Laoxie amassed a team of hundreds of paid posters, many of them also frustrated aspiring writers, and sometimes made tens of thousands of yuan a month. "It takes so much effort to manage a water army — at the end of the day, you are as tired as a dog," he says.
Laoxie explains how the head of a water army receives an order, then summons his soldiers in online chat rooms and assigns the work. Armed with preregistered usernames, the paid posters carry out the "mission" with military efficiency. Once the task is complete, the commander sends screenshots to his patrons, requesting payment. Sometimes, a water army will even initiate mass attacks on a celebrity for no reason, hoping that their representatives will reach out and pay them to shut up, says Laoxie, who declined to give any examples from his own missions.
"Believe it or not, paid posters are extremely good at swaying public opinion," says Laoxie, adding that others often follow water armies' lead. "In many cases, lots of people don't know anything about the celebrity, but when they see negative comments, they will jump on the bandwagon."
Weibo, China's answer to Twitter, is among the platforms hit hardest by water armies. For celebrities, every bit of their social media presence — followers, comments, and trending topics — can be monetized. For marketers, the platform gives them a way to reach out to fans and create more buzz. But the reality is that followers can be bought, and trends can be faked. Every day, around 40 percent of the trending hashtags on the social media platform are created by water armies, a Weibo spokesperson tells Sixth Tone.
After an incident earlier this year in which a musician's angry fans paid a water army to flood Weibo with a slanderous but mistaken hashtag, China's internet regulator temporarily shut down Weibo's list of top searches, saying the social media platform had failed to stamp out "vulgar and pornographic" content. In a post, Weibo acknowledged that despite its efforts to keep water armies from overrunning the platform, it's hard to completely prevent malicious attacks by illicit businesses, and it's "embarrassingly difficult" to punish such activity under the country's current internet laws.
Water armies are also prevalent on entertainment review websites like Douban. The practice of recruiting a water army to bolster a show's reception online came under the microscope in February last year when a group of netizens complained that they hadn't been paid for promoting "General and I" — a star-studded, 62-episode wartime romance — by posting positive comments and rating the show five stars on Douban. But the show's official Weibo account denied the accusations, saying rumors that it had hired a water army had been propagated by "netizens with ulterior motives."
While creating online buzz or luring moviegoers may be relatively harmless, water armies are posing a serious problem for investors and marketers when it comes to accurately assessing a celebrity's popularity and allocating budgets accordingly. The rampant use of water armies has prompted government agencies, data companies, and social media platforms to take action. Last year, the country's internet regulator banned the hiring of paid posters as part of a sweeping campaign to tighten control over the internet. Since May of last year, police have arrested more than 200 people in 40 water army cases and closed 5,000 paid poster accounts. In June, a man was sentenced to five years and nine months in prison for generating fake transactions and product reviews for merchants on Taobao, marking the first time a suspect was charged with this offense in China. "As governments step up regulation of the industry, I believe soon no one will dare to spread rumors or attack other people online," predicts former water army commander Laoxie.
The trend toward tighter regulation has also seen the rise of a new type of business: "dehydration companies," which aim to take the "water" out of the web to help provide more accurate data about a celebrity's popularity. In 2012, Beijing-based entertainment industry veteran Xia Zongliang founded one such business, Excellent Entertainment Data, which counts advertisers and film and TV production agencies among its 100-plus clients. His company — which declined to disclose its prices — specializes in analyzing patterns that might indicate paid posting. Using natural language processing and big data mining, says Xia, they've discovered that water armies tend to generate new, repetitive comments in a short period of time and move on from a discussion more quickly than legitimate users. "I am scared of what's happening in the industry," he says. "No rule-abiding companies will last long if [water armies] persist, because all you need to do is fake numbers."
It's not only those desperate for fame who turn to water armies — some A-list celebrities, including China's pre-eminent boy band TFBoys, have benefited from the services of water armies to help maintain the buzz, says Xia. "For some celebrities, buying [the services of a] water army is a standard setup nowadays," he says. "Many stars started on the foundation of a water army. Although they're household names now, they still hire water armies to keep the momentum going." TFBoys' agent did not respond to Sixth Tone's request for comment.
But as social media platforms and marketing companies arm themselves with stricter policies and dehydration tools, paid posters are also upping their game. "Water armies are constantly learning the ways we detect them and evolving accordingly; it has become more and more difficult for us to identify them," says Jackie Jin, head of research at the intelligence unit of Shanghai-headquartered social media research firm Kantar Media CIC.
Future developments in artificial intelligence might lend water armies a potent weapon. Academics at the University of Chicago have managed to use machine learning to generate fake online reviews for products and services that they claim are virtually indistinguishable from reviews by actual consumers. There's no evidence that the technology has been used in the real world yet — and the team also made an antidote for its creation: an algorithm that can differentiate between machine-generated reviews and real ones.
In the end, the biggest threat to water armies might not be regulation or dehydration, but changing attitudes. Jin of Kantar Media CIC says that when marketers first began using social media to target customers, follower numbers were genuine, so marketers paid them a lot of attention. Nowadays, some water army patrons have realized that while the shady companies can bolster someone's presence on social media, the illusion does not necessarily help in the long run. "Some companies have shifted their attention to organic buzz — discussions generated by real consumers — to learn about the market," she says.
Water army leader Laoxie dissolved his own business in 2015 due to mounting pressure from regulators and a heavy workload. He now earns much more as a freelance marketer in Changsha, capital of central China's Hunan province. He's also working on two writing projects: authoring his own epic fantasy novel and ghostwriting an autobiography for a client.
While small paid-posting companies might die out in the future, Laoxie predicts, big ones will move into more regulated industries like social media marketing, deploying their water army tactics more subtly.
Looking back on his laborious years as a water army commander, Laoxie has mixed feelings. He doesn't deny the fact that water armies disrupt the market, but he also argues that most paid posters are hired to promote products, not generate rumors and initiate malicious attacks. And he says that for many, hiring a water army is the only solution, as marketing companies can be prohibitively expensive. "When there is demand, there is supply," he says. "As long as there is still a need for marketing, water armies will always exist."
Editor: Julia Hollingsworth.
(Header image: Corbis Documentary/VCG)