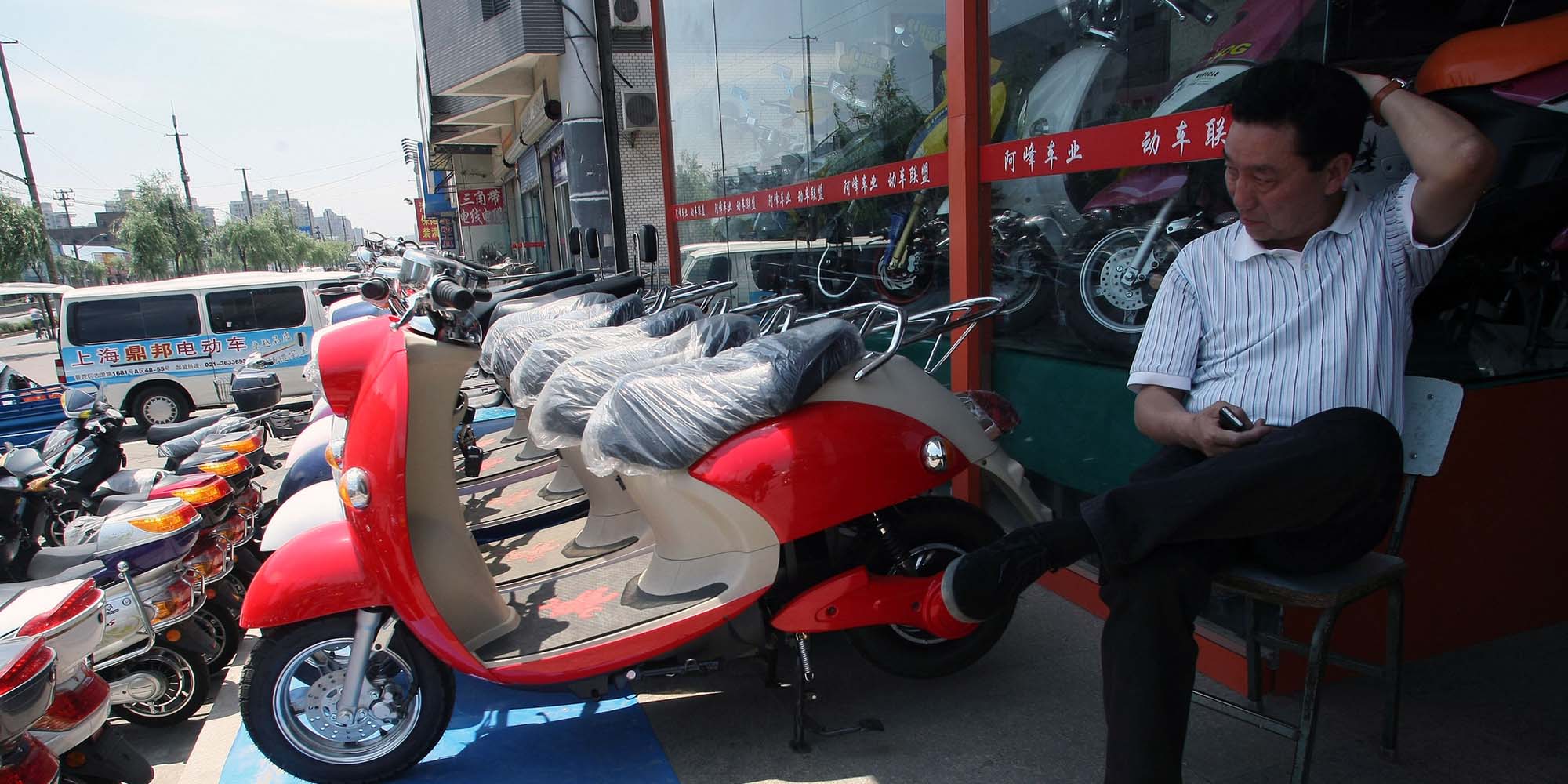 NEWS
E-Bike Battery Fire Fans Flames of Consumer Concerns
Manufacturer apologized to artist whose apartment burned down, but people are left wondering what it takes to make companies accountable.
A popular artist has appealed for a more lawful society after an electric bike battery manufacturer initially shirked responsibility for a battery that allegedly exploded and burned down his Shanghai apartment last week.
Though the company later reached out to the man, the issue spurred online discussion of corporate accountability ahead of China's annual consumer rights day on March 15.
Wang Guopei, a graphic designer specializing in typography art, posted on microblog platform Weibo — where he has more than half a million followers — that a fire broke out at his apartment at 4 a.m. on Mar. 6 when a newly purchased e-bike battery exploded while charging. Though no one was injured, images in the post showed the whole apartment devoured by the blaze.
According to a product certificate Wang attached in his post, the battery was manufactured by Tianneng Power, a Zhejiang-based company that is listed on the Hong Kong Stock Exchange. But when Wang contacted the Shanghai branch of the company, an employee questioned whether the battery was a fake.
Disappointed with the company's reaction, Wang responded by posting on Weibo on Saturday: "I've never seen such a shameless person … Is that the way you deal with things as a listed company?" His post received more than 30,000 reposts and 10,000 comments — some sympathetic, some suspicious.
The next day, Tianneng Battery apologized on Weibo for how its staff had reacted. Later the same day, Wang posted that senior officials at the company had visited him to negotiate a solution.
"I'm lucky that because of my status, the issue was resolved quickly," Wang wrote in Sunday's post. "I sincerely hope that we can build a more rule-abiding environment, so that every ordinary person's rights can be protected."
Readers lamented that Wang had to use his position as an internet influencer to get results. "It's only when people don't have to turn to Weibo for help that we'll have a rule-of-law society," one netizen commented.
Last year, a fire that killed four in a high-end apartment in Hangzhou, Zhejiang's capital, triggered discussion of how lax enforcement of regulations posed public safety risks — even for China's most privileged.
The increasing prevalence of e-bikes across the country has also led to safety issues, including traffic accidents and fire hazards resulting from wiring problems or poor-quality batteries. Earlier this year, authorities proposed stricter manufacturing standards for the industry, and reported that e-bike fires had killed 158 people from 2013 to 2017.
Meanwhile, the State Administration for Industry and Commerce has vowed to improve channels for customer complaints across all sectors. "The keys to protecting consumer rights are comprehensive laws, corporate credibility, and customers' awareness of their rights," Zhang told state news agency Xinhua at the Two Sessions political meeting on Monday.
Editor: Qian Jinghua.
(Header image: A man sits in front of a store selling electric bikes in Shanghai, May 30, 2011. Weng Lei/IC)