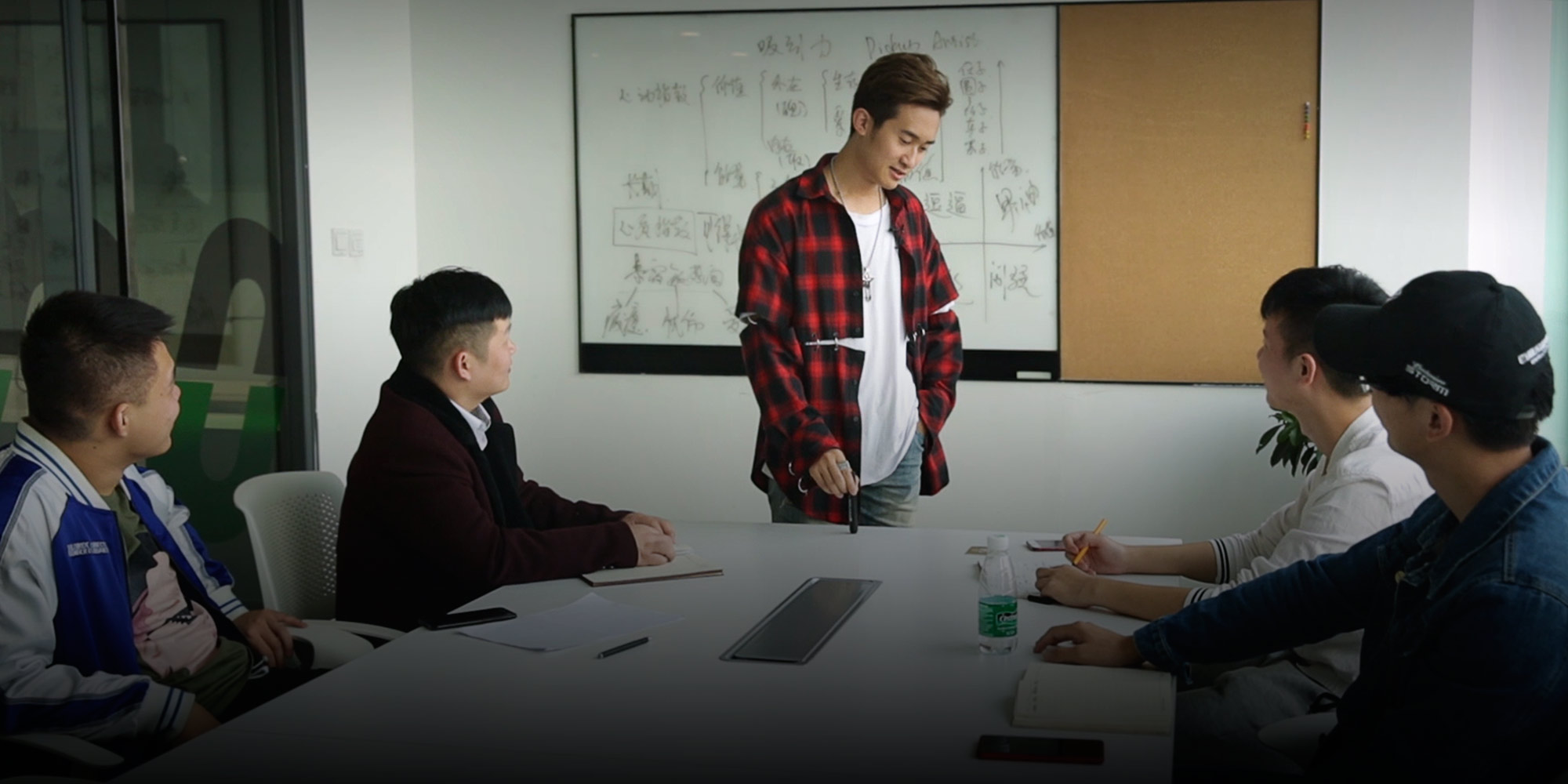 FEATURES
Love Tricks or Self-Help? The Singles Paying to Find Love
Dating coaches are cashing in on China's growing number of lonely hearts.
SICHUAN, Southwest China — With his car, apartment, and steady job, Zhang Wenjie might seem like a catch.
But after countless blind dates, the 28-year-old manager at a logistics company in central Henan province was still loveless. Last November, he paid 19,800 yuan ($3,120) for a seven-day dating workshop run by Chinese pickup company PUAMAP in Chengdu, the capital of southwest Sichuan province.
"My parents put a lot of pressure on me," says Zhang, referring to the societal expectation in China for young people to get married and have children. "I've had many blind dates, but I didn't want to find love this way."
He believes his financial situation isn't bad — but he's got other barriers to overcome before he can find love. "I can't understand girls," Zhang tells Sixth Tone. "After studying PUA [pickup artistry], I know that men and women are two different animals. I needed to learn everything — including how to have a relationship."
In recent years, dating has become a common problem among Chinese men. The numbers aren't exactly on their side; according to government statistics, there were about 33.6 million more men than women in China in 2016, partly due to a preference for male offspring under the country's former one-child policy. As a result, some "leftover men" — a pejorative term for those who've reached a certain age without finding love — turned to PUA for help in their dating lives.
In 2012, Wang Huanyu established PUAMAP, also known as Langji Education, a company which teaches men skills to attract girls. On its website, PUAMAP claims its 13 coaches solved the dating problems of over 80,000 men last year.
"Many people think our PUA education is just a playboy's trick. That's a misunderstanding," says Wang. "We emphasize respect for women, good faith, and equality with women. Besides, all of our company's coaches have valid counselling certificates."
Wang is not the only one to turn China's large population of lonely hearts into a business opportunity. In Shanghai, relationship counselor and author of "I Know Why You Were Leftover" Wu Di launched a "dating camp" for singles seven years ago. She works with her partner Liu Zhong, a salsa instructor who offers dance courses and workshops, to supplement her dating counseling.
Unlike PUAMAP, Wu is mostly targeting females — around 80 percent of the students at Wu's "dating camp" are women. In Chinese society, women over 27 are sometimes considered "leftover women" who are seen as too old for marriage. They face tremendous pressure from their families — and even the state — to lower their standards and settle down.
Wu says that there's often a vastly different way of thinking between parents born in the 1950s or 1960s and their millennial-age children. Parents sometimes think it's better to get married first, and let love grow later, but the younger generation have higher expectations for relationships. As a result, there's often conflict and anxiety for both parents and children, she says.
When her relationship ended in heartbreak, 35-year-old Zhang Wen wasn't sure if she could carry on. The Shanghai-based purchaser for a foreign jeweler company signed up to the dating camp in 2014 after reading Wu's dating advice column, which is published in a Shanghai newspaper and a fashion magazine. In 2015, Zhang worked as Wu's teaching assistant for a year. "I gained a lot of benefits for my life in general," Zhang tells Sixth Tone. "I now understand that the most important thing for me is to figure out how to change how I live my life regardless of whether I'm single or married." She's now got a boyfriend who is over ten years younger than her, and she has begun broaching the idea with her parents of potentially living as a couple with no children.
Wu agrees that there's more to her classes than just dating tips. "Lots of my students joke that I am a liar. Although it's a dating camp, all the lessons I teach here are self-improvement, self-awareness, and improving emotional intelligence," Wu says. "Marriage is not a necessity. I don't want to see women rushing into a loveless marriage, just so they can be married before they turn 30."
Contributions: Zou Chengxi; editor: Julia Hollingsworth.
(Header image: A counselor demonstrates how to show you are vulnerable when dating girls during a workshop in Chengdu, Sichuan province, November in 2017. Lü Xiao for Sixth Tone)