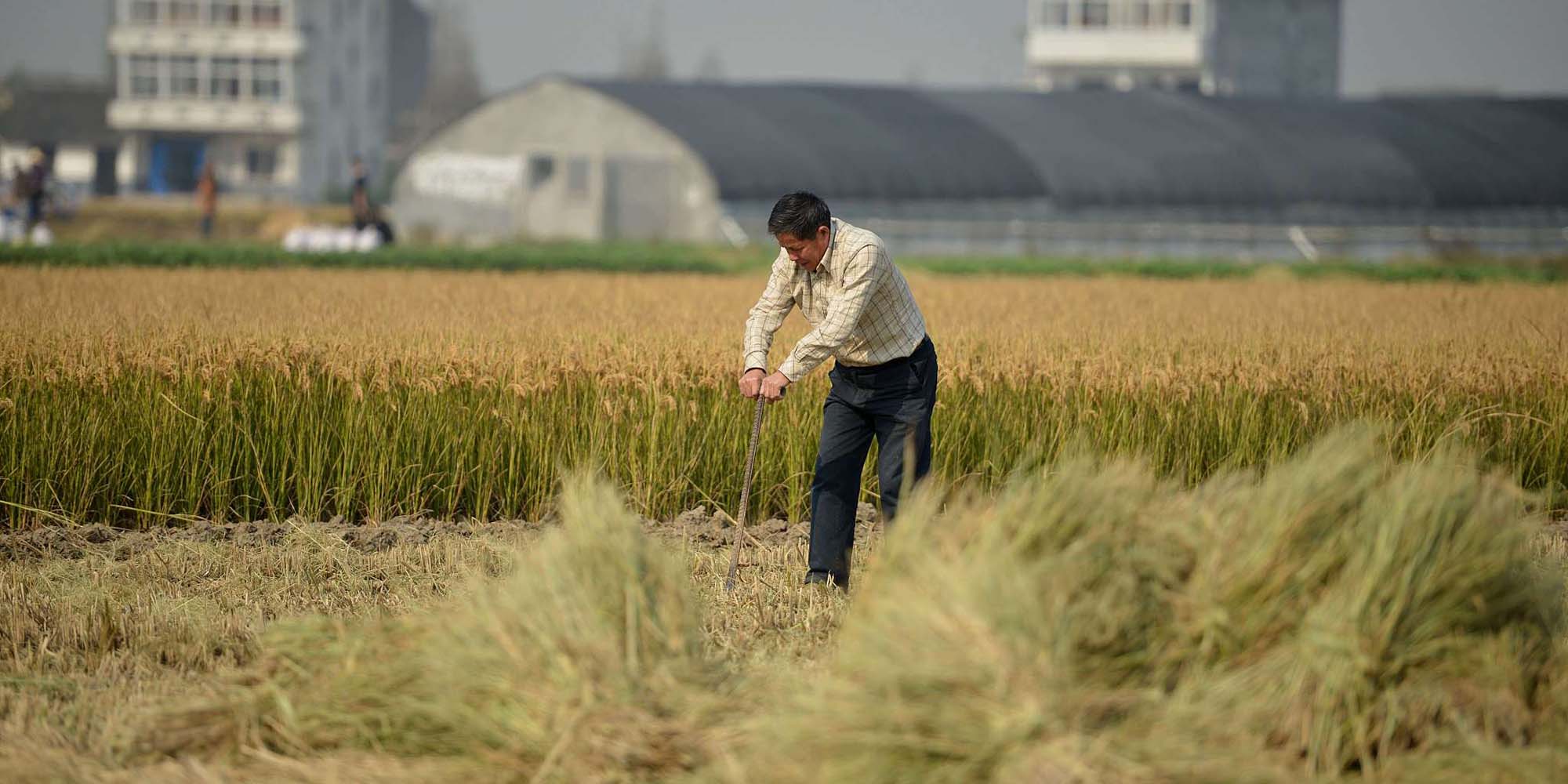 NEWS
Small Adjustments to Agriculture Bring Big Benefits, Study Shows
Training farmers how to use resources more efficiently resulted in better soil health and greater yields.
Introducing relatively simple techniques to small farms can significantly increase productivity and decrease pollution, according to a 10-year study by Chinese researchers published Wednesday in leading scientific journal Nature.
Worldwide, 60 percent of farmland is cultivated by about 2.5 billion small-time farmers, but their farms are often resource-strapped and inefficient. In China, 200 to 300 million rural households work on just a few hectares of land each, and their overuse of fertilizers and pesticides is a source of soil, water, and air pollution.
The researchers, led by professor Zhang Fusuo from the China Agricultural University in Beijing, taught some 20 million farmers around the country how to best make use of soil, fertilizer, and local weather conditions. Compared with conventional farming methods, yields increased by more than 10 percent, while fertilizer use dropped by around 15 percent. Nitrogen pollution and greenhouse gas emissions also fell.
Cui Zhenling, a professor at China Agricultural University and the lead author of the paper, told Sixth Tone these results are significant. "China has rolled out many policies and subsidies, which only resulted in halting the growth of fertilizer use, while our technique can save 15 percent," he said. The increase in yields was also much higher than the annual average growth rate, which is less than 1 percent, Cui added.
The study, which was funded by the Chinese government, involved 1,152 researchers who first trained 65,000 so-called agriculture extension agents, who then trained the farmers.
Among the farming techniques — collectively called "integrated soil-crop system management" or ISSM — were how to optimize use of sunshine and periods with favorable weather. Under the new techniques, the use of fertilizer was also better adjusted to crops' demand for nitrogen.
Small farms in China use 305 kilograms of nitrogen-based fertilizer per hectare, compared with the international average of 74 kilograms, according to the study. They also rely too heavily on pesticides, 70 percent of which Greenpeace said in 2013 seeped into soil and water instead of being absorbed by plants. China's agriculture ministry last year opened its Pesticide Management Office to better regulate the substances.
The study also points out the typical challenges of China's agriculture sector: Many young rural residents have gone to cities for work, which made some new practices difficult to implement because of labor shortage.
China's scattered farm land is in part the result of its communist history. Rural land is collectively owned by villages, a system under which land transfers that could lead to larger plots are largely prohibited.
Ever since the 1980s, when farmers were given more freedom to decide how to work their fields, scholars and policymakers have debated if and how Chinese farms should be enlarged. Over the past decade, some favorable policies have been introduced aimed at consolidating tiny plots into larger-scale farms.
Editor: Kevin Schoenmakers.
(Header image: A farmer works in a rice field in Shenzhen, Guangdong province, Nov. 19, 2013. Bill Savadove/VCG)