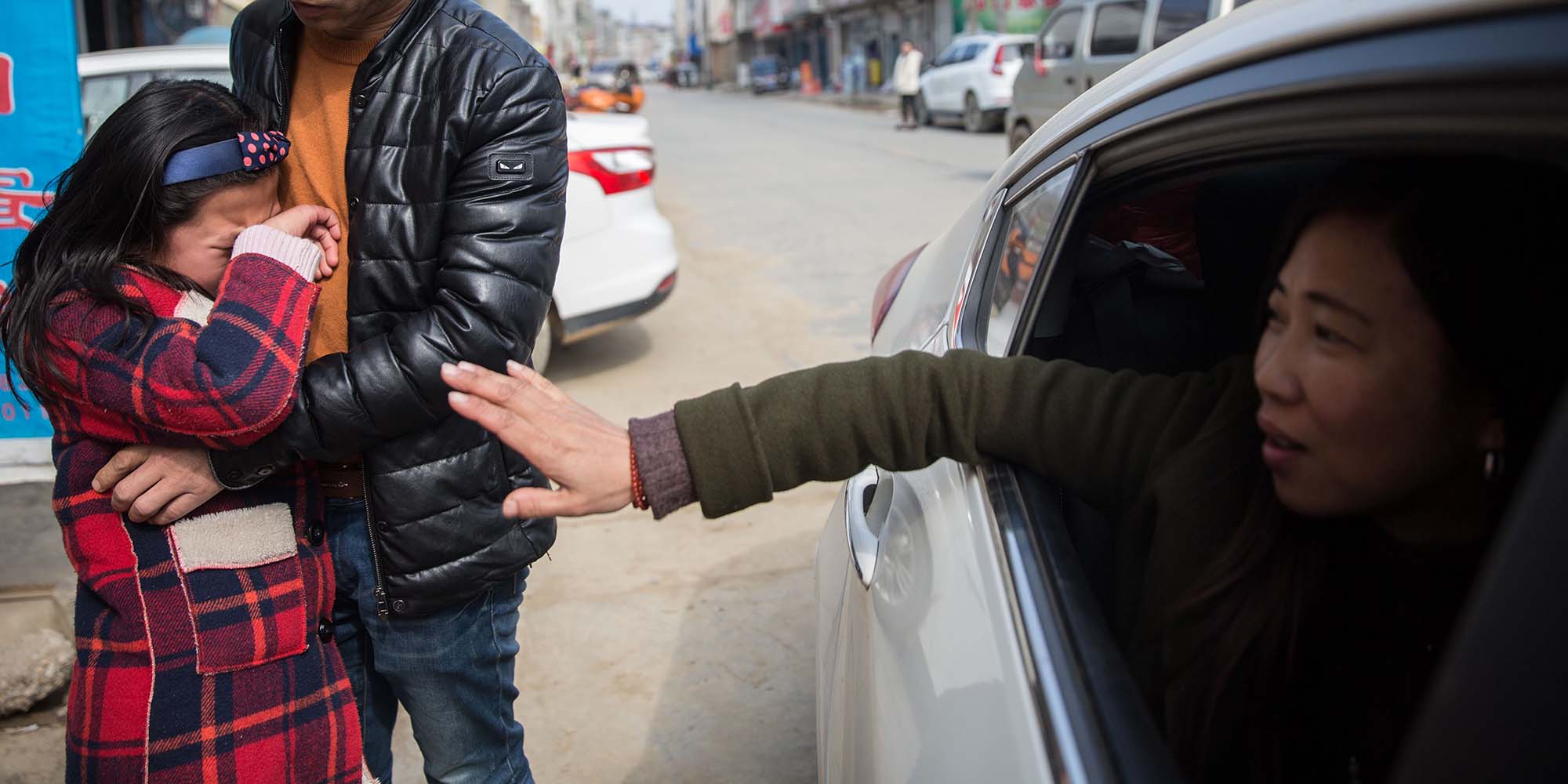 NEWS
End of Spring Festival Brings Left-Behind Kids Back Into Focus
Situation likely to change for many, as more migrant workers are returning home to start their own businesses.
As this year's Spring Festival travel period draws to a close, millions of children are saying long goodbyes to their parents, who are returning to their jobs in faraway cities.
On Friday, the story of a young girl who tried to buy her father's time using the "lucky money" she received during the holidays has once again highlighted the plight of children who grow up — sometimes under harsh circumstances — without their parents around. Emotional accounts of the routine farewells of these so-called left-behind children often make media headlines, prompting online discussion about their welfare during the Lantern Festival, which is also the final day of the Chinese New Year celebrations — and the day many migrant workers head back to work.
However, the situation is likely to change in the future as development creates more employment opportunities in rural China that may eventually lure migrant workers home, state news agency Xinhua reported Thursday. It hailed Anjiaba, a village in southwestern China's Sichuan province, as an example. Last year, more than 50 percent of locals who worked in other cities returned to do business in the area, allowing them to be with their families. The number of left-behind children in Anjiaba has declined from 18 in 2015 to just two now, according to the report.
Nationally, the number of migrant workers returning to their hometowns has also seen an upward trajectory, according to official figures. In 2017, about 7 million people — most of them migrant workers — returned to rural areas to start their own businesses, compared with 4.8 million the year before.
"The trend has just started, but it could become popular across the whole country, with the proper guidance and incentives," Han Jun, director of the Central Rural Work Leading Group office, told China Daily in September. "The number of migrant workers returning to their home villages to start their own businesses in China has been increasing at an annual rate of about 10 percent for the past five years."
This reverse migration could help resolve some of the emotional and psychological problems facing many left-behind children. A 2016 investigation by Xinhua found that the less left-behind children get to see their parents, the greater the negative impact on their self-esteem and personal development. That same year, the central government implemented a national campaign to create a database for monitoring and supporting the personal and educational needs of left-behind children. Between November 2016 and December 2017, the project recorded 760,000 unsupervised left-behind children into its system.
Earlier this year, the topic again found its way to the national spotlight after images of an 8-year-old left-behind child, whose hair had frozen during his hour-long walk to school in subzero temperatures, went viral on the Chinese internet. Before the Spring Festival, the boy reportedly sent a heartfelt message to his mother, asking her to return home soon. He hadn't seen her for two years.
Rural China is home to at least 9 million left-behind children, according to the latest government figure, announced in 2016. Of those 9 million, nearly 90 percent live with their grandparents, while many of the rest don't have formal guardians, and often end up dropping out of school.
Editor: Bibek Bhandari.
(Header image: A young girl cries as her mother waves goodbye in Poyang County, Jiangxi province, Feb. 11, 2017. The mother is leaving at the end of the Spring Festival holiday to return to work at a clothes factory in Hangzhou, Zhejiang province. Chen Ronghui/Sixth Tone)