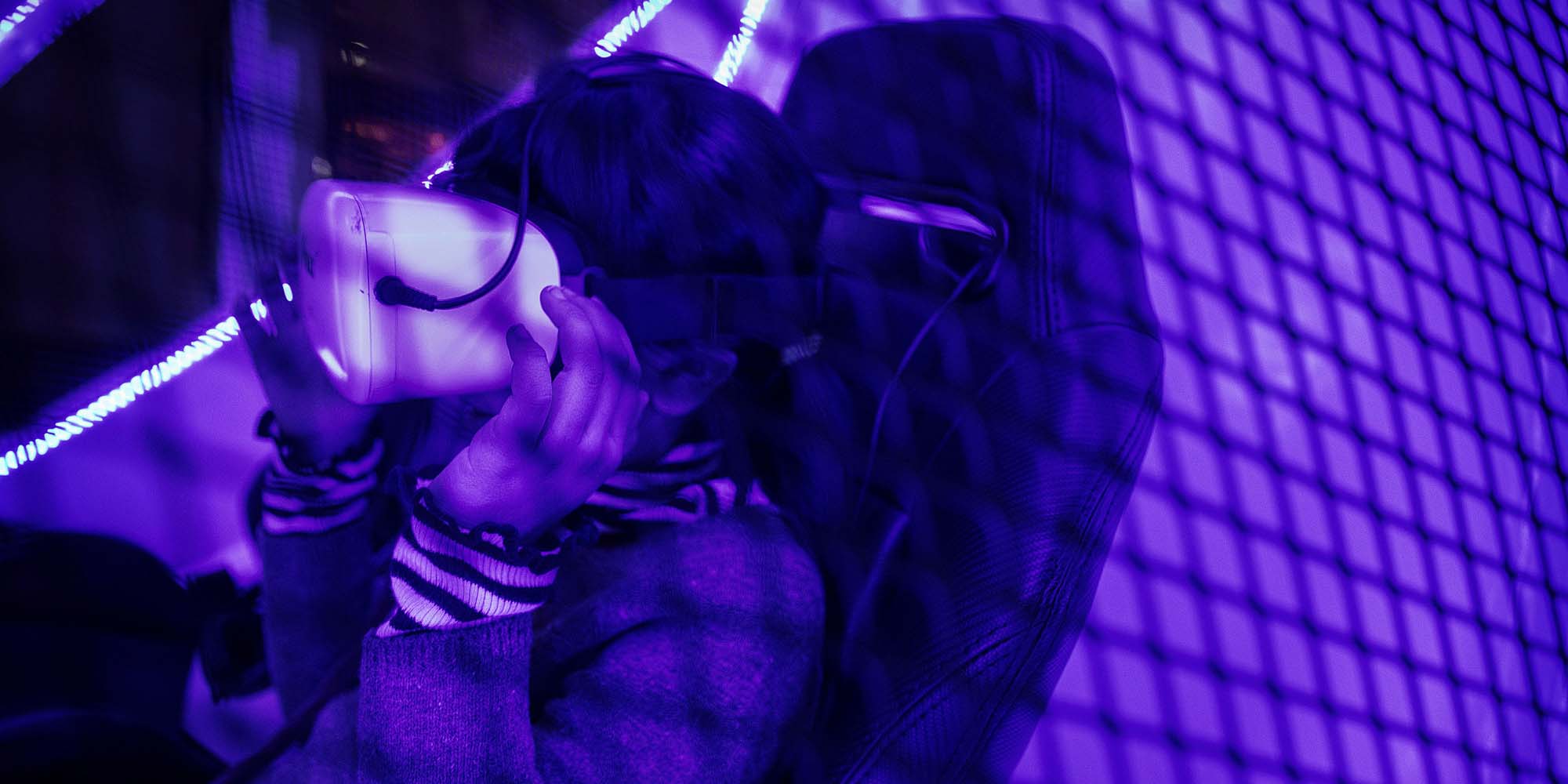 NEWS
VR Technology Called to the Stand in Beijing Court
Experts caution against compelling witnesses to relive traumatic events.
Virtual reality technology made its first appearance in a Chinese courtroom on Thursday.
During an intentional homicide trial at the Beijing First Intermediate People's Court, a witness surnamed Geng donned a VR headset to re-enact a simulation of the events leading up to the crime, China Youth Daily reported.
The rest of the court turned its attention to a projector screen, where the animated interior of an office materializes, and a woman is seen from the point of view of the witness. Suddenly, a man brandishing a knife enters the room and begins shouting at the woman. The witness can be seen standing between the two, trying to get the man to leave — but when the intruder rushes toward the woman and begins stabbing her, the witness flees to safety.
The public prosecutor says that in September of last year, Zhang Mingming, the defendant, attacked the woman, surnamed Liu, at her workplace, where she died from loss of blood. When police arrived at the scene, they arrested Zhang.
The "witness visualization system," as the technology has been dubbed, was developed by the First Branch of the Beijing People's Procuratorate in order to present evidence in a clearer, more visual way, according to the report.
In most Chinese courts, PowerPoint slides are the medium of choice for presenting evidence. China Youth Daily says this is hardly ideal, and lauds applying virtual reality to "see" the crime as it's happening as an unprecedented achievement.
Previously, lawyers have turned to mind maps, timelines, and videos to present the facts of a case and visually convey their evidence, Ma Ruofei, a criminal lawyer at King & Capital Law Firm in Beijing, told Sixth Tone.
Virtual reality should not be universally applied just yet, Ma said, but rather on a case-by-case basis.
"In many cases, the VR experience is too real," Ma explained. "For crimes that are particularly bloody, or that involve especially cruel acts, the witnesses will be mentally vulnerable, so extra care should be taken in such cases." Those assisting in the legal process, he said, should not be compelled to relive potentially traumatic experiences.
In recent years, China's judicial system has searched for ways to harness the power of artificial intelligence and build "smarter courts" that utilize big data, cloud computing, neural networks, and machine learning. In September of last year, state news agency Xinhua reported that over the course of four months, courts in the southwestern city of Chongqing handled 4,589 cases involving credit card disputes using an AI-enabled "smart trial platform." Rather than having to appear in court, financial institutions filed lawsuits and submitted evidence online — with each case saving 27 working days on average.
Editor: David Paulk.
(Header image: A woman experiences a simulated roller coaster ride using a virtual reality headset at a mall in Beijing, Nov. 27, 2016. Kevin Frayer/Getty Images/VCG)