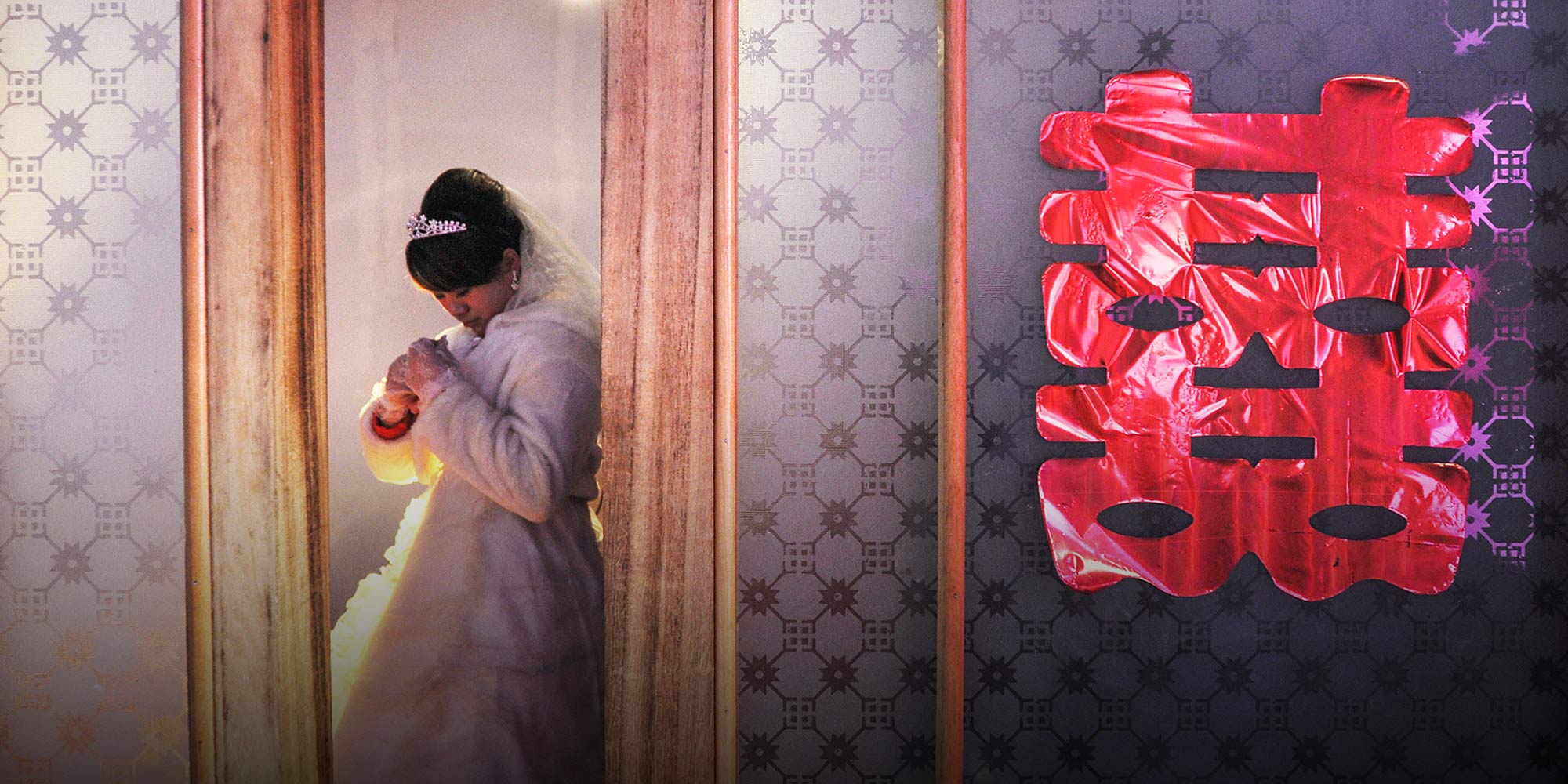 NEWS
Party Paper Prizes Thrifty Weddings
The Chinese government would like to see its citizens marry on the cheap.
As if Chinese New Year wasn't expensive enough, with the endless packets of "lucky money" and lavish dinners, it's also a popular time of the year to tie the knot — and the increasing cost of weddings has become a burden to many rural families.
However, one county in eastern China has a solution. Shandong province's Wenshang county in 2017 introduced the principle of "civilization and thrift," which includes simpler marriage and funeral ceremonies. The campaign can save locals up to 85 million yuan (about $13 million) on weddings per year, People's Daily said Wednesday.
One newlywed couple from Wenshang County told the Party newspaper that the policy on simplifying weddings considerably eased their financial burden. The bride's family didn't ask for any betrothal gift, and there was no fancy car or extravagant banquet. "We saved more than 30,000 yuan on our wedding," said groom Zang Shouxin.
In the past, families in Wenshang County would compete with one another on who could throw the most opulent ceremony, and even people already in debt would borrow money, People's Daily said.
For the groom's family, an expensive part of every wedding is the betrothal gifts to the bride's side, which are ever increasing in price as no family would accept their daughter be married off for less than the neighbors'.
Another driver of costs is China's population imbalance. There were 33.6 million more men than women by the end of 2016, according to figures from the country's National Bureau of Statistics, meaning that rural men in particular find themselves in a competitive marriage market.
State news agency Xinhua reported last Chinese New Year that in some villages in Shandong province, weddings cost 200,000 yuan, equal to five years of a household's income. Many families "become poor because of marriage," the report said.
Then a televised statement in November 2016 in which called for the establishment of a "civilized Chinese countryside" by opposing extravagant and wasteful marriages and funerals.
As part of the thriftiness campaign, all 495 villages in Wenshang County have established associations on marriages and funerals which regulate the events and provide one-stop arrangement services. Slogans like "no betrothal gifts or wedding down payment" are ubiquitous. Around 200 women of "marriageable age" have joined the campaign and pledged to become "good wives who don't ask for betrothal gifts," People's Daily said.
Other localities in China have initiated similar policies. The government of Xinfeng County, in eastern China's Jiangxi province, in August 2017 limited the value of betrothal gifts at 50,000 yuan, and said that wedding banquets must not have more than ten tables. Last November, a couple in northern China's Hebei province were gifted a rice cooker and a pair of handcrafted figurines by the local government for marrying without a betrothal gift. In neighboring Shanxi province, couples can wed more cheaply due to new subsidies.
Yiqiao, one of the towns in Wenshang County, established its own matchmaking association early last year. In the past, matchmakers would charge at least 5,000 yuan for a successful marriage, but now the association offers dating and marriage services for free. "More and more young people have started to resist high-priced wedding cost," Yiqiao's Party leader told People's Daily.
Editor: Kevin Schoenmakers.

(Header image: A bride prepares for her wedding in Xiaochenjia Village, Zouping Township, Shandong province, Jan. 19, 2013. Dong Naide/VCG)