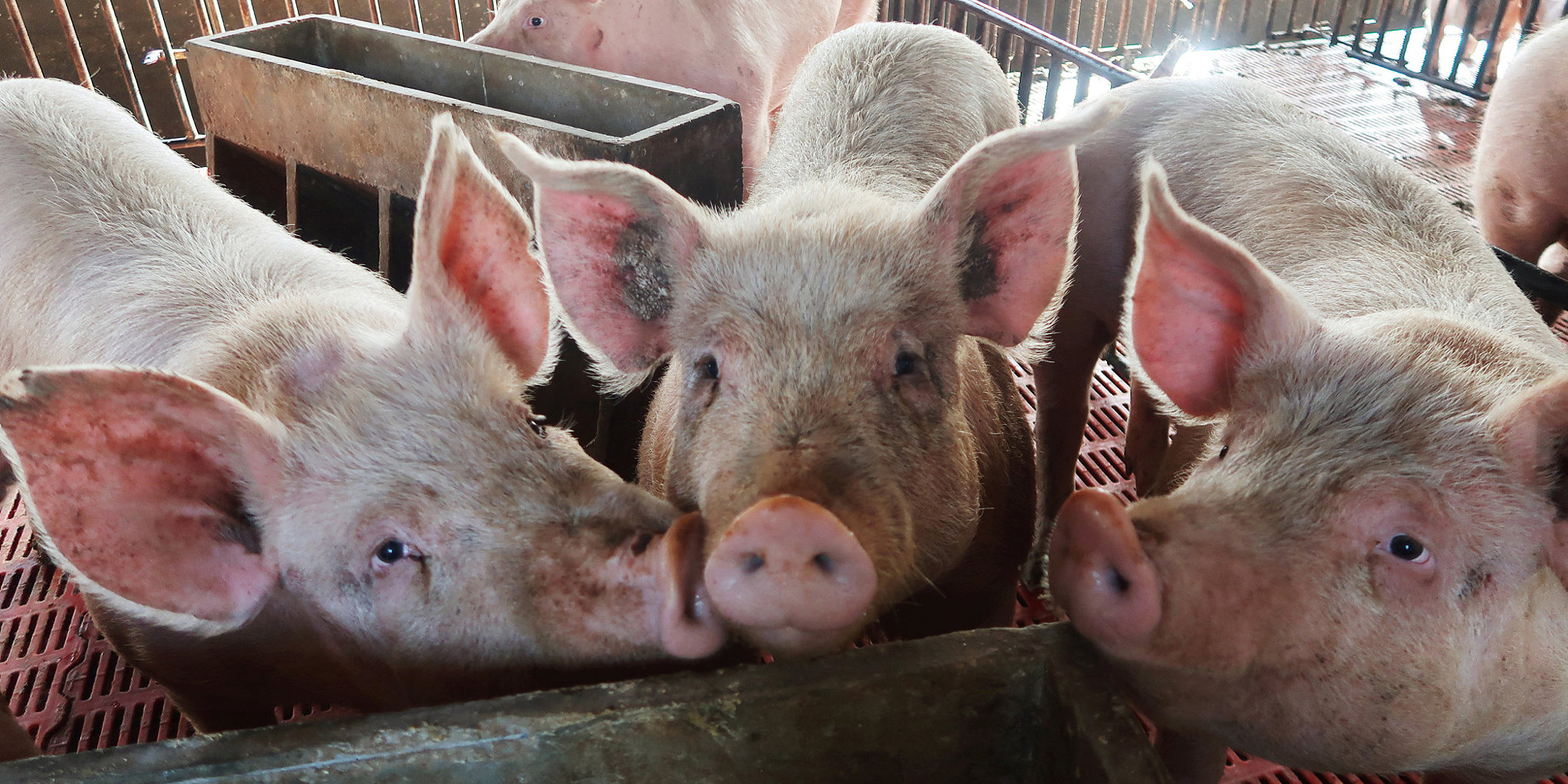 Thanks to the wonders of artificial intelligence, farmers can now tell from a pig's cough whether it's sick or choking.
Chinese e-commerce giant Alibaba has teamed up with livestock farming company Tequ Group and its affiliate Dekon Group to raise pigs using AI, according to a statement Alibaba Cloud posted last week on social media.

By incorporating facial-recognition technology and tapping into big data, Alibaba Cloud, the internet company's cloud computing arm, will inventory pigs at Tequ and Dekon farms in the southwestern province of Sichuan, analyzing the swine's behavior, identifying diseases, and sending early warning signals, the statement said.
Each individual hog will have its own file containing information such as its breed, age, weight, diet, and activity level, the statement continued. By analyzing these data and applying new animal husbandry methods, Alibaba Cloud has helped each sow give birth to three more piglets per year, on average, and reduced the pigs' mortality rate by 3 percent, according to a preliminary experiment.
But being a pig raised under the watchful eye of technology can be stressful. For sows producing fewer offspring, for example, Alibaba's AI recommends that they be put to sleep.
Long plagued with low efficiency and high labor intensity, China's pig-farming industry has recently become a battleground for the country's internet giants, who see ample opportunity to modernize the flagging sector while simultaneously expanding and diversifying their business portfolios.
Alibaba — whose businesses range from e-commerce to entertainment — in particular hopes AI will "liberate farmers by both boosting their incomes and reducing labor intensity," Simon Hu, Alibaba Cloud's president, said in the statement.
The internet giant isn't the first of its peers to venture into China's animal husbandry industry. Ding Lei, the founder of NetEase, one of China's largest online gaming sites, started raising non-genetically altered pigs in 2009. The animals made headlines during last year's World Internet Conference, held annually in the eastern city of Wuzhen, when Ding served a group of tech tycoons pork sourced from his farm.

Richard Liu, the founder of one of Alibaba's top rivals, online marketplace JD.com, announced a project in May to subsidize farmers who raise free-range chickens in an effort to alleviate poverty.
Editor: David Paulk.
(Header image: Pigs are seen on a small farm in Shijiazhuang, Hebei province, Jan. 25, 2017. Shi Hui/VCG)