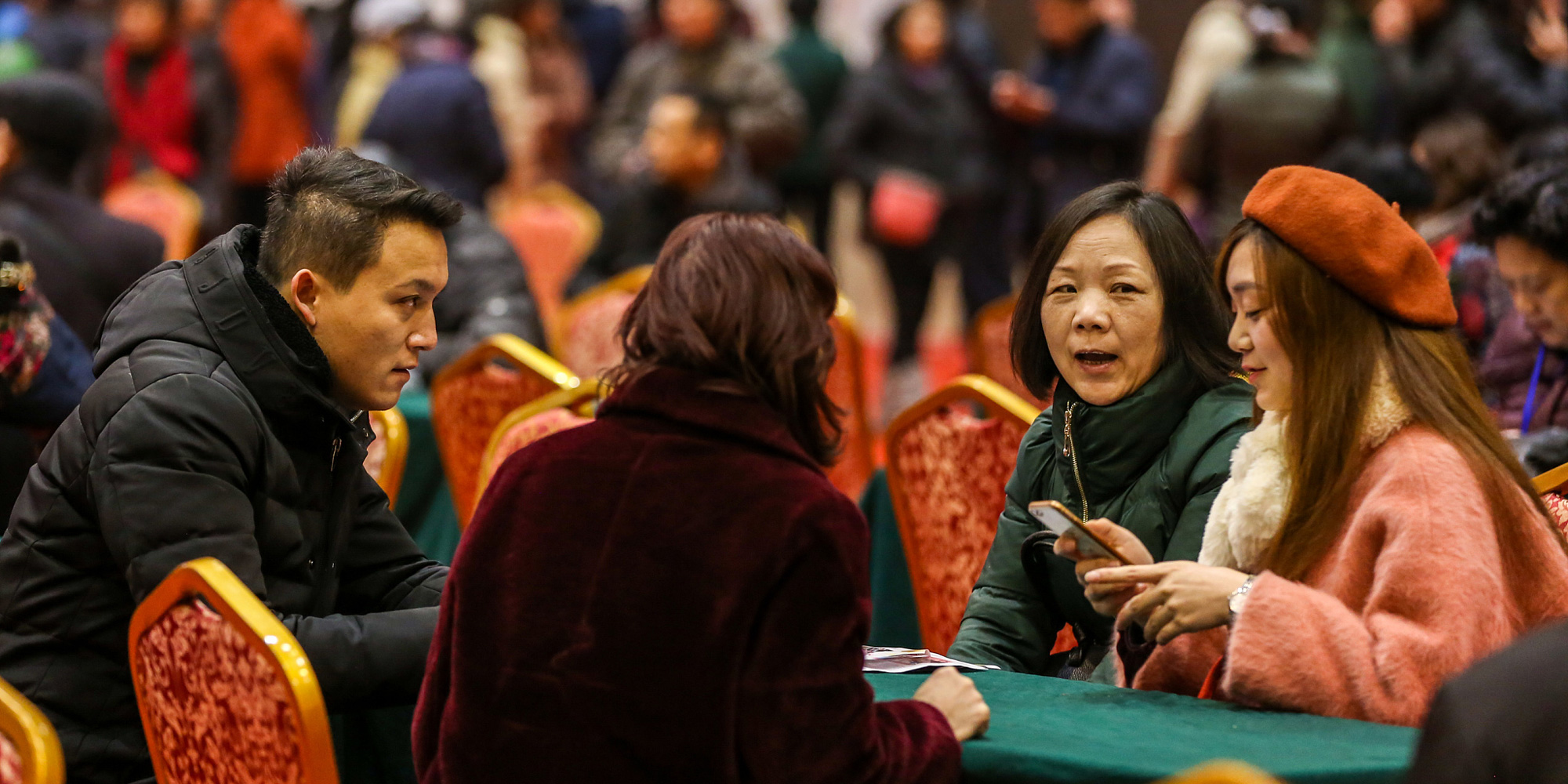 NEWS
Snarky Chinese Millennials Bite Back at Nosy Relatives
This holiday season, young people are fighting passive-aggressive fire with fire.
Many young Chinese brace themselves for an onslaught of questions from their relatives when they go home for the weeklong Chinese New Year holiday.
But the seasonal inquisition has also produced some creative responses, from mobile games and apparel to strategy handbooks on how to cope with the incessant nagging about your relationship and career choices.
One mini game called "Spring Festival Survival Battle" simulates the typical family reunion scenario as a barrage of falling text. First, the player has to dodge complicated Chinese titles for extended family members, from "third sister-in-law" to "elder paternal uncle." Then come the questions: "How much do you earn?" "Have you bought an apartment?" "Why don't you marry yourself off?"
Most Sixth Tone reporters who played the game barely survived 10 seconds.
Some stores have started selling holiday apparel that doubles as a defense mechanism. One sweater advertised as a "magic weapon" for Spring Festival went viral on Chinese social media. Emblazoned with phrases like "I don't have a partner," "My salary is confidential," and "You're very right," the item by Monday had sold 2,000 units through one store on e-commerce platform Taobao, Sixth Tone found.
On social media, net users offered guidance. Most distant relatives "don't really care about you," one widely shared post claimed — they just want to "satisfy their burning curiosity for gossip." The article advised feigning ignorance or playing the fool to keep the peace.
For many, travel is the best way to avoid nagging relatives. According to an online survey from travel provider Ctrip, a third of those who were planning to travel over the lunar new year break were single people who wanted to escape being hassled about marriage, Sixth Tone's sister publication The Paper reported last month.
Last year, 27-year-old Xie Yuanmo felt anxious knowing that she would face questions about her relationship status. She initially told her family that she wouldn't be able to go home for the holidays because she would be traveling abroad.
But then Xie decided to surprise her mother. "I told her that while I wouldn't be able to see her, I had mailed her a high-tech gift that only she could open," she told Sixth Tone.
Xie conspired with her uncle to arrive at her family home in secret and hid herself in a suitcase. "In the end, the best gift was to go home for the holidays," she said.
Editor: Qian Jinghua.
(Header image: Parents accompany their adult children to a blind date event in Wuhan, Hubei province, Jan. 8, 2018. Zhang Chang/VCG)