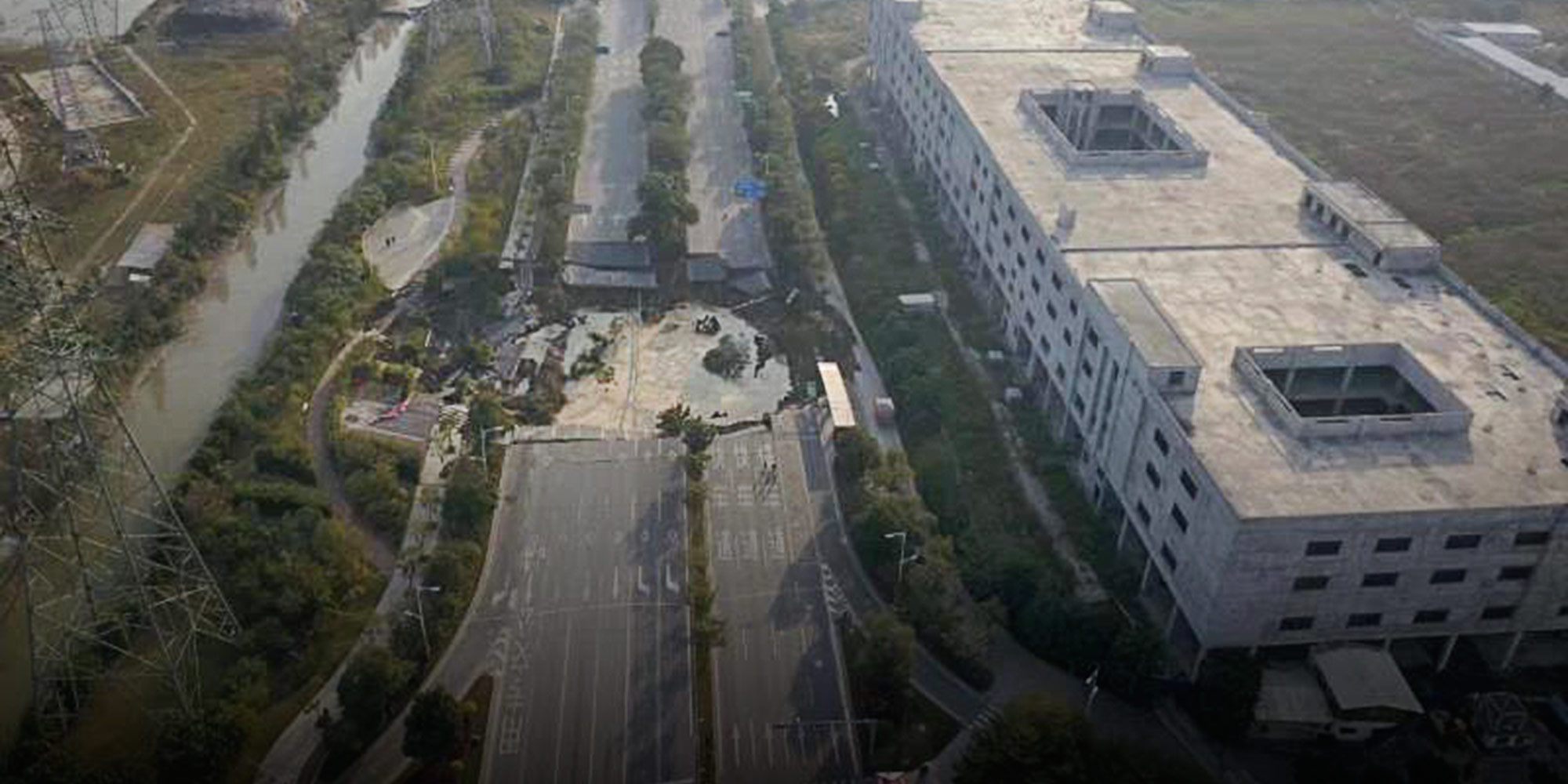 NEWS
10 Dead in Foshan Road Collapse
Rescue workers search for survivors at subway line construction site.
At least ten people have died and one is missing after a road collapsed at a construction site in southern China's Guangdong province, Sixth Tone's sister publication The Paper reported.
The accident occurred at the under-construction No. 2 subway line in the city of Foshan on Wednesday evening. Video footage obtained by The Paper shows a large section of the street reduced to rubble, with several large cracks visible along the blacktop. Thirty meters of the street caved in after workers were unable to contain water leakage in the unfinished tunnel, the city's publicity department said in a statement Thursday.
Nine people were immediately rescued from the site and rushed to the hospital, where they are now in stable condition, The Paper reported. The accident site was temporarily cordoned off, and traffic in the area was rerouted, according to the local police on Thursday.
The Chinese government has been ramping up initiatives to build public transport systems in smaller cities. Foshan, located around 33 kilometers from Guangzhou, opened its first subway line in 2010, and is in the process of adding new lines to its existing 34.4 kilometers of track. The city plans to complete its second line later this year, and to have at least nine lines by 2022.
This article has been updated with additional information. 
Contributions: Qian Zhecheng; editor: David Paulk.
(Header image: An aerial view of the collapsed road in Foshan, Guangdong province, Feb. 8, 2018. Xinhua)