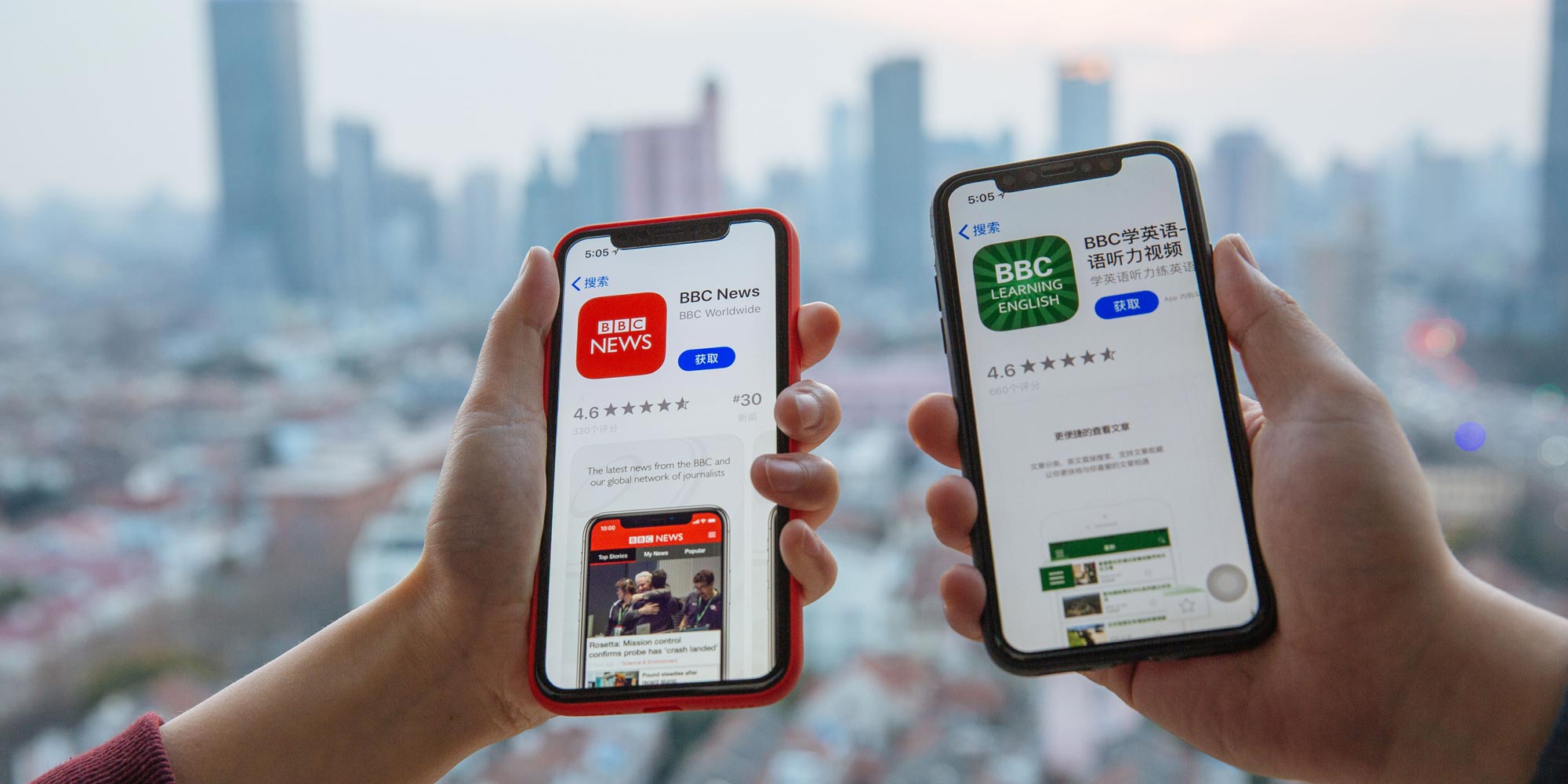 NEWS
BBC Sues Chinese Company Over Branding
British news outlet seeks $80,000 in damages from educational website that uses its name and materials.
An English-learning site in China and the U.K.'s public broadcaster share the same name — and the latter isn't happy about it.
The British Broadcasting Corporation (BBC) is suing Beijing Iyuba Technology Co. Ltd. for using the media outlet's name and content on its educational website, according to case documents released by the Beijing Haidian District People's Court on Tuesday. The BBC is seeking 500,000 yuan ($80,000) in damages for trademark infringement and has demanded that Iyuba cease its unlawful use of the BBC name, which it says was registered in China in the 1980s.
Iyuba's "BBC English" website prominently displays the globally recognized trio of letters on its homepage. The company uses the BBC's news articles, as well as audio programs and documentaries, in online tutorials and teaching curricula available for free on its site.
The British broadcaster sent multiple letters to Iyuba after it discovered its trademark being used on the Chinese company's website and mobile app, according to the court statement, but its requests were ignored. On the broadcaster's website, it states that the BBC trademark can only be used with prior written consent.
However, a high-level Iyuba employee surnamed Li told Sixth Tone via text message that the company respects the BBC's copyright. She said that their education apps are different from news products, and claimed that Iyuba's top management traveled to the United Kingdom last year for a meeting with the BBC that, due to scheduling issues, never materialized.
"We tried to have a conversation with the BBC several times, but they were arrogant, conservative, and lectured us in an aristocratic tone," said Li, who works on the company's business development team. "They threatened us in an English email from a British lawyer, and ordered us to remove our apps without any negotiation."
The BBC had not replied to Sixth Tone's emailed request for comment by the time of publication.
Iyuba also uses content from the American news outlet Voice of America, and videos from the inspirational lecture series TED Talks. While the company has an agreement with the former, Li said, it is still in discussion with TED.
The BBC is only the latest international firm to take a Chinese company to court over a trademark dispute.
In 2016, social media titan Facebook took legal action against a Guangdong-based company for registering "face book" as its brand name, and last year American sportswear manufacturer New Balance sued local shoemakers for using its signature "N" logo. Chinese courts ruled in favor of both the companies, awarding New Balance $1.5 million in damages. In December, a Shanghai court also upheld a 2016 decision in favor of Disney, ordering a Chinese producer and distributor to compensate the media giant for copying parts from "Cars" while promoting a domestic movie, "The Autobots."
Additional reporting: Zhang Liping; editor: Qian Jinghua.
(Header image: Wu Huiyuan/Sixth Tone)