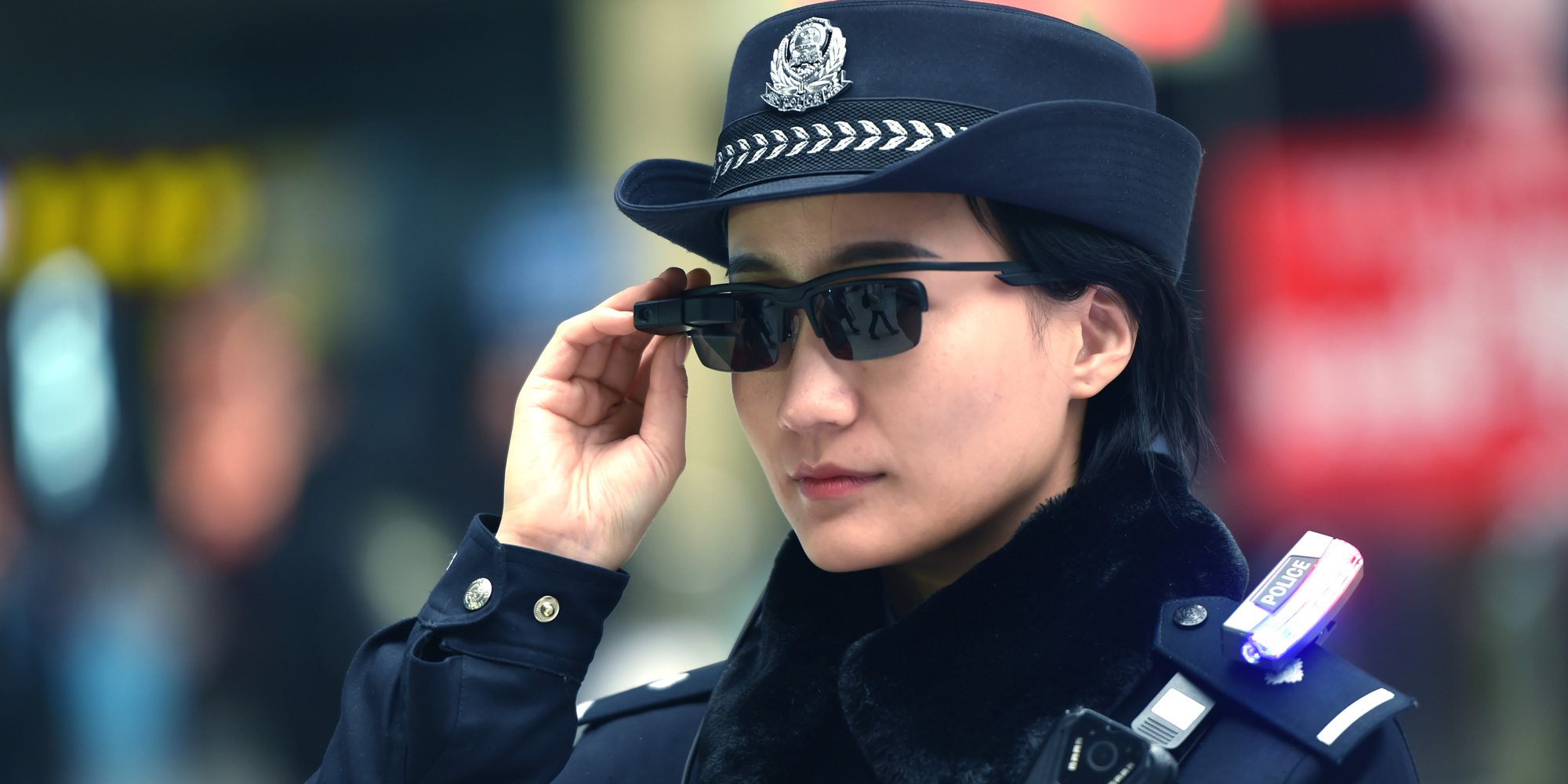 NEWS
Face Recognition Glasses Augment China's Railway Cops
Henan railway police first to use hi-tech eyewear to screen passengers.
The next time a police officer in black-tinted glasses gawks at you, they may be pulling up your personal information.
Railway police in Zhengzhou, the capital of central China's Henan province, are the first in the country to start using facial recognition eyewear to screen passengers, the online arm of Party newspaper People's Daily reported Monday. Security personnel at Zhengzhou East Railway Station donned the new accessories ahead of the Chinese New Year travel rush to help them verify passengers' identities, spot impostors — and even catch suspected criminals.
Spring Festival, or the lunar new year, is one of the busiest travel periods in China, putting immense pressure on the country's transportation networks. This year, officials expect more than 389 million train trips alone during the peak travel period from Feb. 1 to March 12, when people return home for the holidays.
The glasses — which resemble Google Glass — are connected to a police database that can match passengers with criminal suspects. Since Zhengzhou railway police started using the eyewear earlier this year, they have identified seven people suspected of crimes ranging from human trafficking to hit-and-run accidents, according to the report.
In a similar move, train stations in major Chinese cities including Zhengzhou introduced a "face-swiping" check-in service during the lunar new year holiday in 2017. Similar to e-passport services at airports, small kiosks at boarding areas use facial recognition technology to scan passengers and their travel documents in just a few seconds.
China has pursued an ambitious plan to develop its AI sector in recent years, with police departments across the country implementing facial recognition technology. Shanghai has used it to identify and fine traffic violators, while in coastal Qingdao, facial recognition helped police arrest dozens of suspected criminals at the city's famous beer festival.
Tech companies have become close collaborators with government agencies. Soon, a national facial recognition database will store information about the country's 1.3 billion citizens, and be able to identify them within three seconds, according to an October report by the South China Morning Post.
Critics are concerned that the mass banking of personal information could present privacy violations and security risks. Many compare these technologies and their applications to plots in the sci-fi television series "Black Mirror" — but in China, such a future is already becoming a reality.
Contributions: Qian Zhecheng; editor: Qian Jinghua. 
(A police officer wears glasses equipped with facial recognition technology in Zhengzhou, Henan province, Feb. 5, 2018. Ning Jing/VCG)