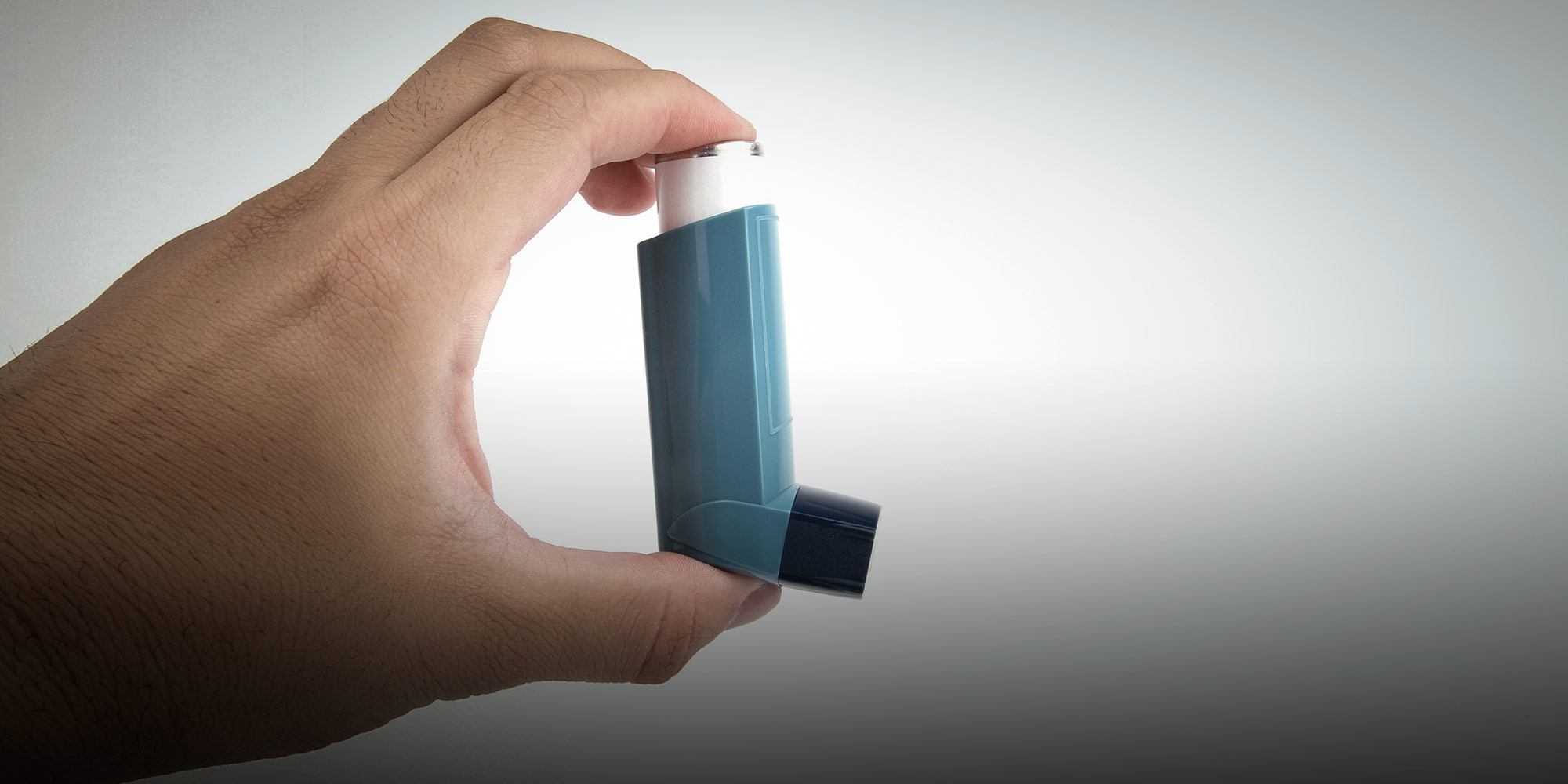 NEWS
Chinese Scientists Discover New Asthma Treatment
Unlike its closest competitors, TSG12 can be used on its own without becoming less effective over time.
A research team headed by Chinese scientists has developed a potentially groundbreaking treatment for asthma, a respiratory disease affecting some 235 million people worldwide.
For more than eight months, researchers from four Chinese institutes and two U.S. universities tested over 6,000 drugs, eventually narrowing the field down to one: TSG12, which activates a protein that causes the smooth muscle cells of the throat to relax during an asthma attack. The scientists first tested the drug on mouse models, and later on human smooth muscle cells. Their paper was published Thursday in Science Translational Medicine, an interdisciplinary journal under Science.
Characterized by symptoms such as wheezing, coughing, and difficulty breathing, asthma is a chronic and potentially fatal lung disorder that disproportionately affects children. Allergens, pollutants, cold air, and other factors can trigger asthma attacks. Because there is no cure, people with the disorder rely on a combination of drugs — mainly bronchodilators and steroids — administered via inhalers to keep the symptoms in check.
But controlling the disorder can be a challenge. In the U.S., around half of all people with asthma experience an attack at least once a year, resulting in over 2 million trips to emergency rooms and 500,000 hospital stays. The asthma rate in China, meanwhile, has grown considerably in the past decade, and over 70 percent of urban dwellers affected struggle to keep their symptoms under control, according to research conducted by the China Asthma Research Group, a cohort of over 100 experts from 30 Chinese hospitals. Many ordinary citizens blame city smog for exacerbating their children's asthma symptoms.
"The vast majority of asthma is treatable with the current drugs: At the dose used, these are safe with few side effects," said Brian Oliver, a lead researcher on respiratory biology at the Woolcock Institute of Medical Research in Sydney. "However," Oliver told Sixth Tone, "there are around 10 percent of people who don't respond to the drugs — and for these people, new treatment options are vital."
Yang Yongqing, a professor at Shanghai University of Traditional Chinese Medicine and the contact author for the Science Translational Medicine paper, told Sixth Tone via email that even when patients use β2-agonists in combination with steroids — one of the most common asthma treatments currently available — many still aren't able to effectively control their symptoms.
β2-agonists, which relax the respiratory passages when sprayed through an inhaler, were informally approved for use in combination with steroids by the U.S. Food and Drug Administration in December 2017. However, on their own β2-agonists become less effective with repeated use — making them a less-than-ideal long-term solution.
"Over time, patients [who use β2-agonists experience] persistent and uncontrolled symptoms," said Luis Ulloa, an associate professor at Rutgers New Jersey Medical School and a co-author of the paper. TSG12, on the other hand, "does not induce desensitization, and the treatment can be used often, keeping it effective." Ulloa said the Chinese researchers first reached out to him four years ago, inviting him to a conference, and that he has since collaborated on several projects with them.
"[TSG12] has a more specific target [at the cellular level], and in theory it can be used alone safely," said co-author Yang, referring to the crucial difference between the two drugs. He added that TSG12 can be used to treat asthma resulting from a variety of factors because, in relaxing the windpipe's smooth muscle cells, it targets the very root of the problem.
"If this drug enters the market in the future, it will benefit patients and have great economic value," said Yang. He added, however, that there are still many hurdles ahead — including making the drug more soluble for use as a spray and passing clinical trials — before it will be ready for patients.
Editor: David Paulk.
(Header image: E+/VCG)