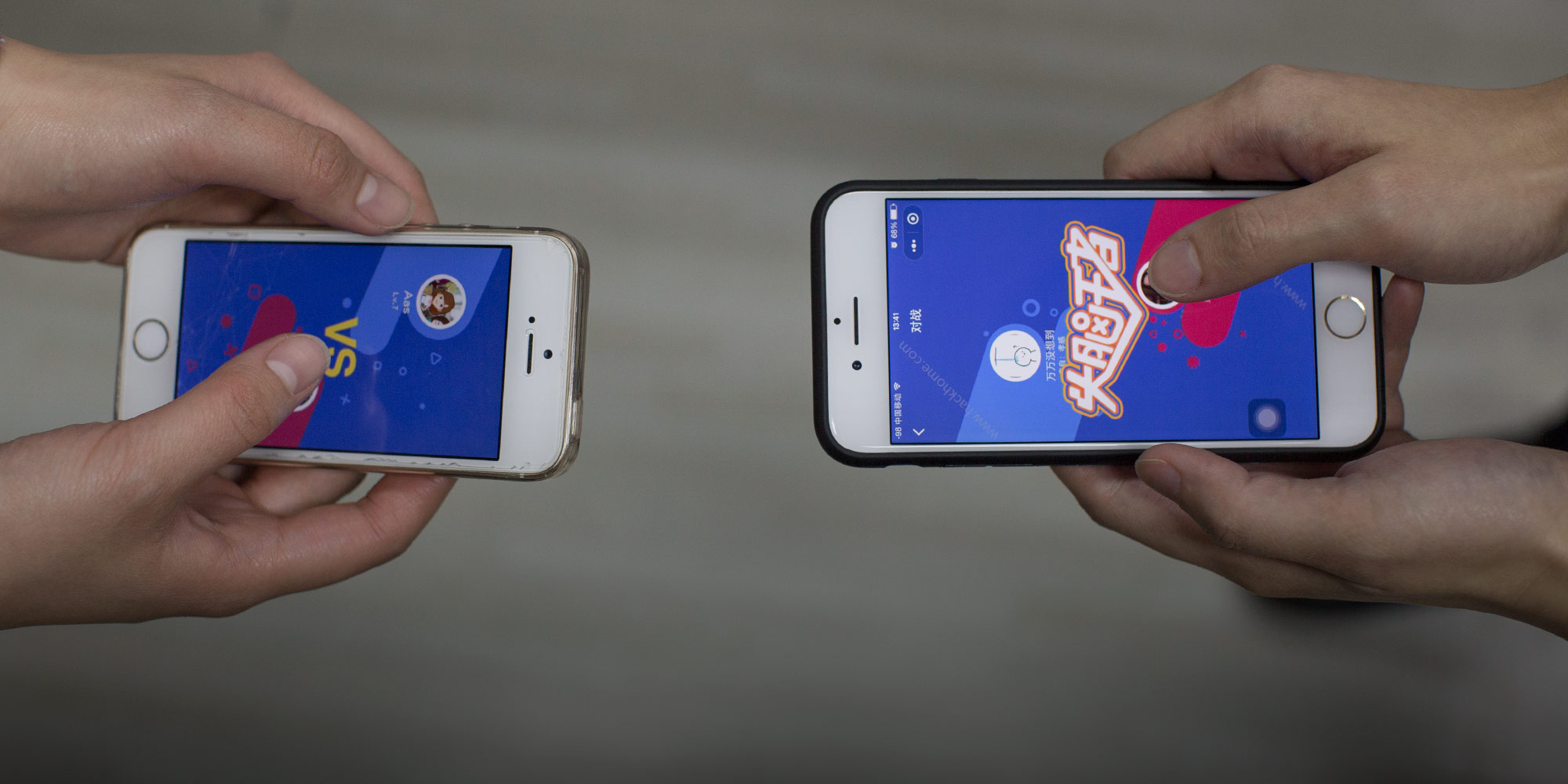 NEWS
Mobile Quiz Game Apologizes for 'Weak Ideology'
'Brain King' has been suspended for posting questionable questions.
An online trivia game has apologized for its "weak ideology" a day after it was taken offline from one of China's most popular social platforms.
On Tuesday, WeChat suspended the quiz game "Brain King" — a mini app on its platform — for violating provisions on disseminating public information. China's internet regulators ordered the developers of the game to rectify some of the topics that were deemed inaccurate or not entirely true.
"Recently, some individual questions with serious errors appeared," the game's team said in an apology statement posted on its official WeChat account Wednesday, without detailing any specific cases. "From now on, [we] will prioritize unity, stability, and positive publicity, and strictly promote correct guidance and ideological orientation."
"Brain King" is among an increasing number of online games to have got people hooked on sharpening their general knowledge skills. On the app, two players face off against each other by answering a host of questions — on subjects ranging from entertainment and art to literature, science, and pop culture. They are awarded points based on their accuracy and speed, which determines their social ranking among their friends and contacts.
Since the beginning of this year, mobile quiz games have exploded in popularity, but some of the games have irked authorities. Last month, Beijing authorities ordered another mobile quiz app, "Millionaire Hero," to undergo a comprehensive overhaul after one of its questions referred to Taiwan and Hong Kong as countries. Several multinational corporations, including American hospitality chain Marriott and Spanish clothing retailer Zara, have also recently been reprimanded for similar slights.
In recent months, online platforms like WeChat have announced that they will play a greater role in safeguarding the history of the nation and the Communist Party. In January, the social platform said it would punish mini apps and official accounts suspected of spreading false information or distorting historical facts. Following Tuesday's suspension, "Brain King" also said it would no long allow users to submit questions, and that it would employ a content security team to tackle negative, vulgar, and violent content on its mini app.
Meanwhile, some "Brain King" users are just worried that their favorite pastime has gone offline. "This is a fun game where you compete with friends," Kang Jian, a 26-year-old player in Shenyang, told Sixth Tone. "I was looking forward to answering more questions."
Editor: Bibek Bhandari.

(Header image: Shi Yangkun/Sixth Tone)