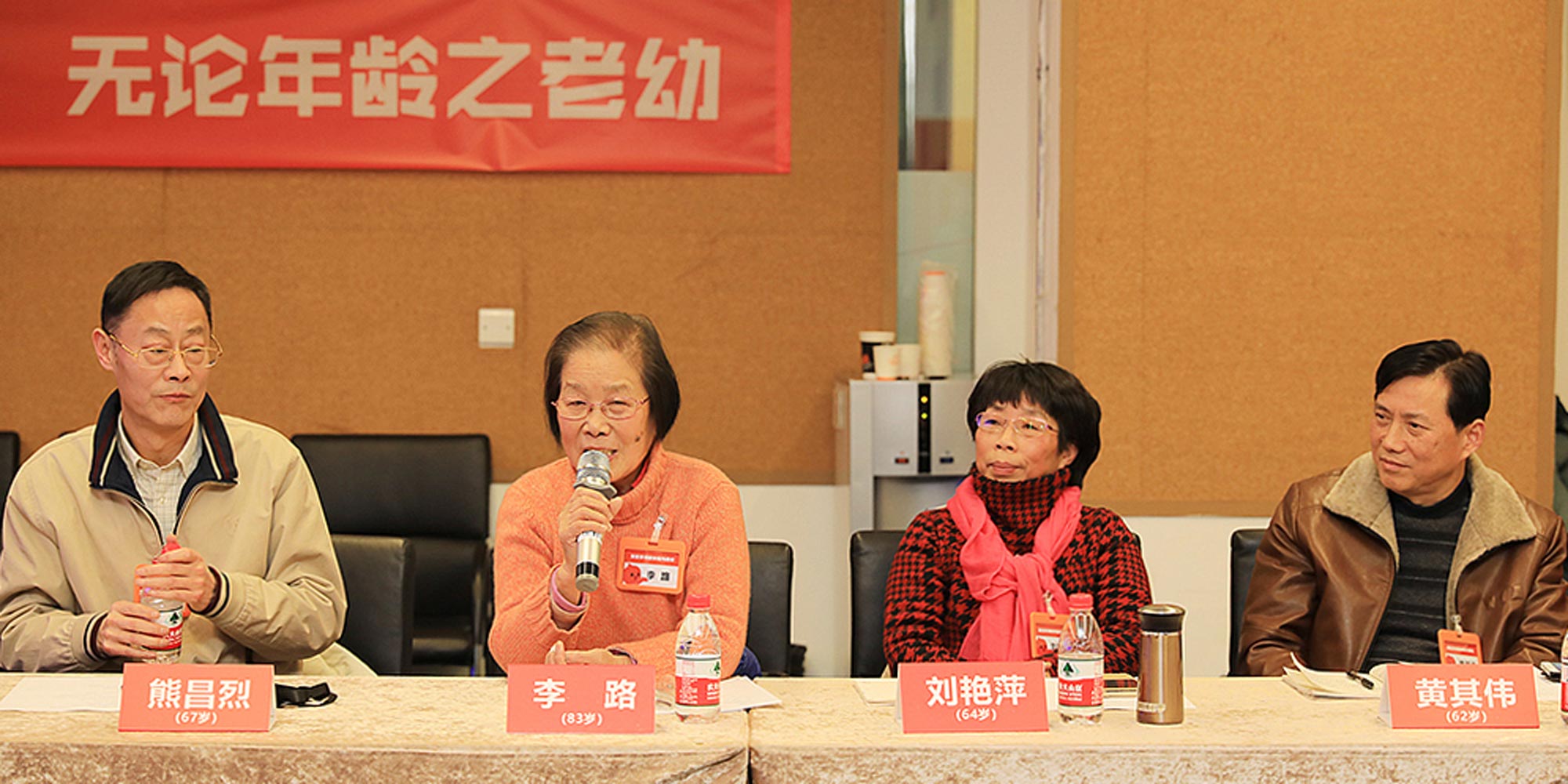 NEWS
Taobao Hopes to Charm Seniors With Large Print
Alibaba's online marketplace is seeing dollar signs in the silver economy.
Chinese e-commerce giant Alibaba wants to win over elderly customers — and it's hoping large print and a function that allows children to pay for their parents' shopping will be just the ticket.
On Thursday, Alibaba will launch a special version of its popular mobile app Taobao to "better serve the needs of senior citizens," the company said in a statement sent to Sixth Tone on Wednesday.
The new version, which will be available as part of the regular Taobao app, has easier access to functions popular with seniors, like livestreams, personalized shopping recommendations, and Tmall Supermarket, which only stocks groceries. But it also allows elderly parents to check in with their children while buying: They can send chat messages or make voice calls from within the app to consult their loved ones before making purchases. If children are feeling particularly generous, they can even choose to pay for the products that their parents have selected.
In the statement Taobao's senior product manager, Ding Jian, said that the app would make e-commerce easier for senior citizens and help them stay connected with the younger generation and their communities.
"This is the latest in Taobao's continued efforts to engage users of all ages and provide a personalized experience for the members of China's aging population who are keen to participate in the digital economy and stay connected," the statement said.
The announcement comes just two weeks after Taobao began looking for elderly square dancers to fill two "senior experience officer" roles, each carrying a salary of up to 400,000 yuan ($62,000). Alibaba said the officers would be responsible for gathering feedback about how elderly users are finding the new version of the Taobao app.
Those positions have not yet been filled, but Alibaba said it has whittled 3,000 résumés down to 10 top candidates aged between 59 and 83.
Taobao has around 468 million monthly active users, and along with fellow Alibaba e-commerce site Tmall, the two platforms have a total of 30 million users over 50. Last year, the average over-50 shopper spent nearly 5,000 yuan online and bought 44 products, according to the company's statistics.
But Alibaba sees more potential in the "silver economy" — a term for senior shoppers. China has an aging population: By 2020, the number of people over 60 is expected to exceed 255 million. Currently, many elderly feel left behind by modern technology, and some struggle to make sense of the mobile payment apps widely used in online shopping.
One such person is Sun Youhua, a 60-year-old retiree from Shanghai who usually asks her 30-year-old son to help her buy fruit, snacks, and clothes, as well as score bargains on Taobao and another e-commerce platform, Pinduoduo. Sun told Sixth Tone she would love to shop by herself, and hoped Taobao's new version would be "easy and safe" to use — as she's heard of situations where elderly people have been cheated out of money online by scammers.
"I can't see the screen clearly, and sometimes I might type the password wrong," Sun said. "To be honest, I'm not that familiar with online shopping."
Editor: Julia Hollingsworth.
(Header image: Elderly shoppers give feedback for e-commerce platform Taobao in a meeting at Alibaba's headquarters in Hangzhou, Zhejiang province, Feb. 29, 2018. Niu Jing/VCG)