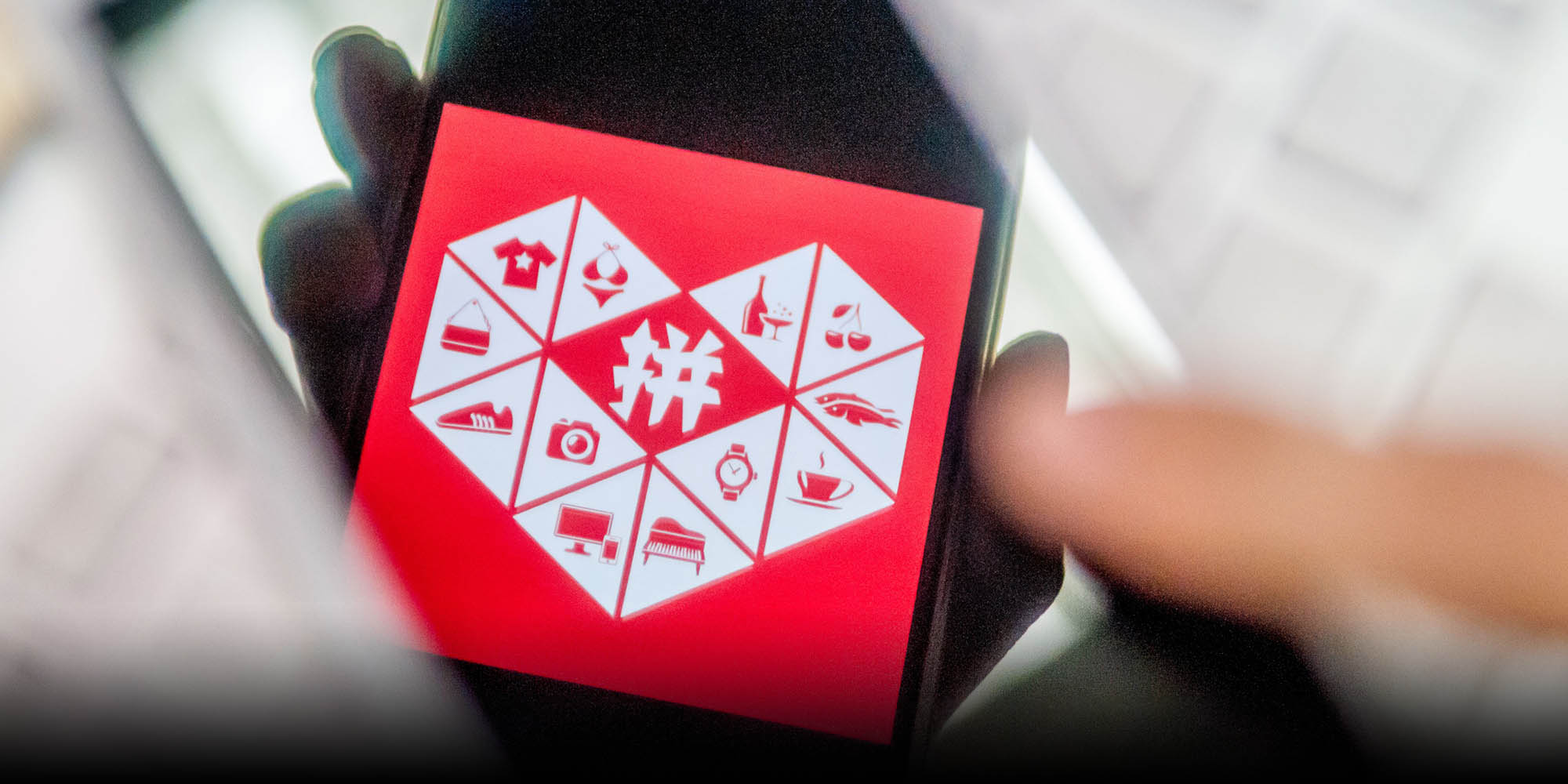 NEWS
The Chinese E-Commerce App Making Shopping Social
Pinduoduo has attracted over 300 million bargain-hunters since its 2015 launch, but competitors have accused it of promoting counterfeit items.
A Chinese shopping app known for offering mind-bogglingly cheap group deals has surged in popularity recently — and come into the crosshairs of e-commerce giant Alibaba, which operates online retail platforms Taobao and Tmall.
Founded in September 2015, Pinduoduo offers deals that users can share on social media. The more people buy, the lower the price. The business model means each user is constantly promoting the platform, saving the company advertising costs.
Guo Fei, an employee in Pinduoduo's media department, told Sixth Tone on Monday that the app has served more than 300 million consumers. From July to December 2017, its average daily growth in mobile users was 1.08 million, according to Shenzhen-based data provider Jiguang.cn — well behind Taobao's 3.29 million but just exceeding e-commerce giant JD.com's 1.05 million.
The upstart has upset Alibaba, which on Jan. 10 named Pinduoduo in its annual intellectual property report. Alibaba claimed that many counterfeit product vendors were leaving Taobao for Pinduodou and other rivals, such as shops on social network WeChat.
Ding Daoshi, an internet industry commentator in Beijing, told Sixth Tone that Pinduoduo focuses on practical, everyday items. "It attracts customers with cheap prices and quite functional products — that's the basic factor behind its success," he commented.
The first product Ding purchased on Pinduoduo was a toothbrush, for less than 1 yuan ($0.16). Then he bought two bottles of cologne (11 yuan), a coconut (9 yuan), and a mobile phone dashboard mount (10 yuan) — all with delivery fees included.
"The prices are unfathomable — it's like going back to 20 years ago," Ding said. "You can probably imagine what the quality is like."
Another user, 52-year-old Li Huixia from northwestern China's Shaanxi province, also lamented the quality of the products on Pinduoduo. "I bought a down jacket, but the feathers just keep coming out," Li told Sixth Tone. She grumbled that it took her eight days to claim a refund.
Yet despite customer complaints about quality and service, Pinduoduo has become the No. 11 most downloaded free app on Apple's China App Store. Though there are no official reports on Pinduoduo's profits, it had 114 million monthly active users in December 2017 — overtaking Tmall's 80 million but still far smaller than Taobao's 532 million, according to Jiguang.cn.
Data suggest that the majority of Pinduoduo's customers are outside China's cosmopolitan hubs. At the end of November 2017, 41.6 percent of Pinduoduo's users hailed from smaller cities, while only 7.6 percent were from first-tier cities, another Jiguang.cn report found.
Pinduoduo's explosive growth over the past two years is partly thanks to its strategy of targeting smaller cities and their more price-sensitive residents — or "encircling cities through rural areas," Cao Lei, director of the China E-Commerce Research Center, told Sixth Tone, using a reference to Communist Party war tactics.
Cao explained that Pinduodou taps into its users' personal networks to lower its advertising costs and attracts more grassroots vendors. "With many loyal consumers, and many vendors wanting to join, Pinduoduo's business model is sustainable," he commented. "It has a great potential to grow, as Chinese consumers love a good bargain."
But some customers are unhappy despite the low prices. Zhang Yawen, an accountant in the eastern city of Nanjing, told Sixth Tone she joined a group order at her mother's behest last year, purchasing a succulent for around 10 yuan.
But when the order arrived, the plants looked nothing like the picture, said the 24-year-old Zhang. Her mother wouldn't let her throw them away but promised they would never use Pinduoduo again. "They're still at my home, but the growth has been terrible," she complained.
Editor: Qian Jinghua.
(Header image: The logo of Pinduoduo. IC)