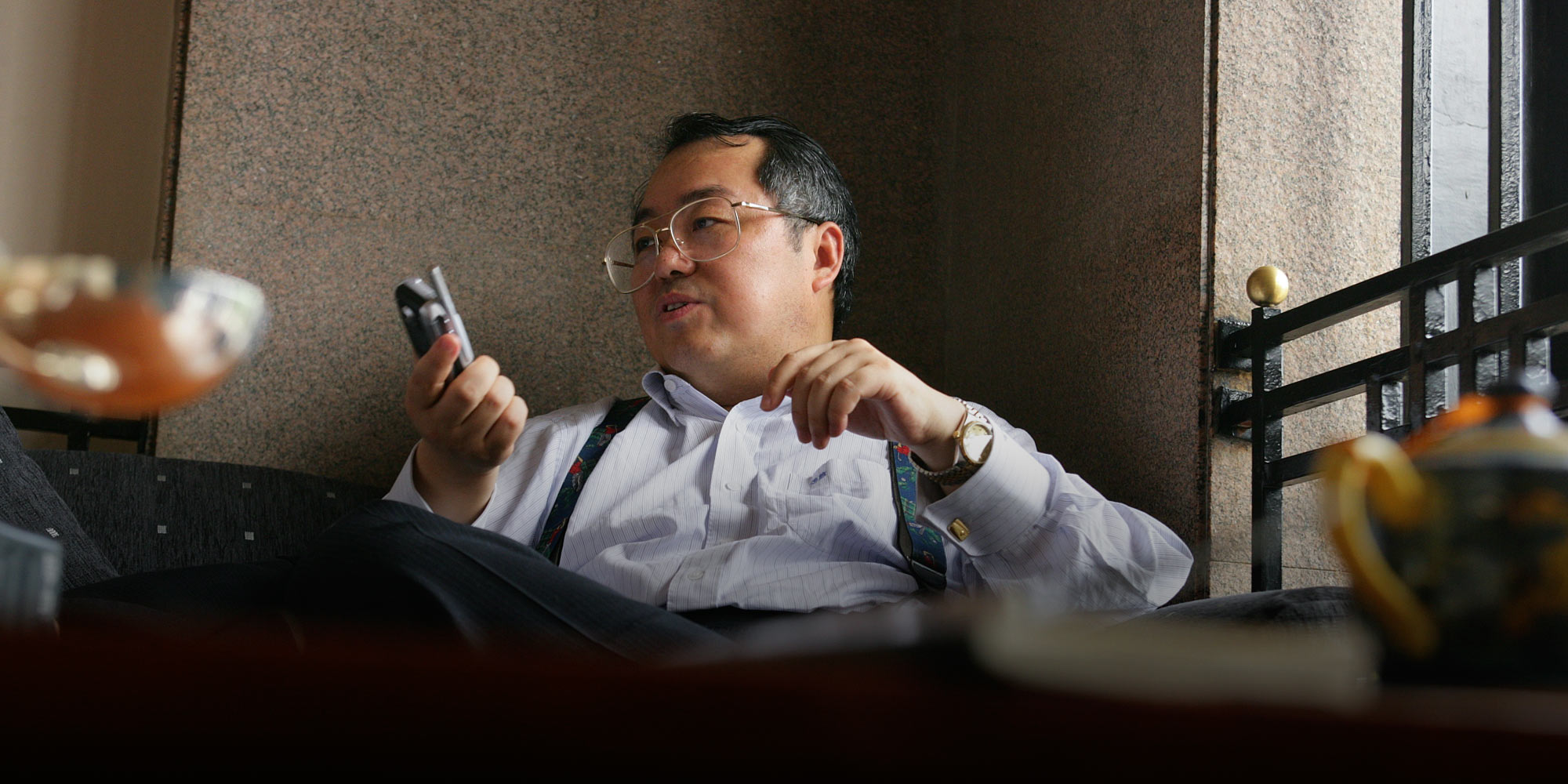 VOICES & OPINION
The Murky Case of a Fallen Business Mogul
After his release from prison, onetime home appliances magnate Gu Chujun targets a retrial for a case mired in allegations of corruption.
On Dec. 28 last year, the Supreme People's Court announced retrials for three major property rights cases. Of the three, the case of Gu Chujun stands out. Prior to his fall from grace in the mid-2000s, Gu was a well-known private entrepreneur who owned several home appliance companies, including the former Kelon Electric, one of China's largest white goods manufacturers.
Nearly two decades ago, Gu masterminded a series of high-profile mergers and acquisitions, and came to wield considerable influence over Chinese capital markets. Although he faded from the public eye after his 2005 arrest and 2008 conviction for mishandling company stocks, many Chinese continue to question whether the case against Gu was driven by official corruption and abuse of power.
However, Gu's two recent court victories have thrust him back into the spotlight. In the days leading up to the Supreme People's Court's decision in December, the Beijing Municipal Intermediate People's Court ruled in Gu's favor in a separate suit he had brought against the China Securities Regulatory Commission (CSRC). In this case, Gu had asked the court to unseal a number of documents relating to the CSRC's 2005 decision to investigate Kelon. He demanded to have the names of those present at key meetings, the decisions reached, the official minutes, the reason for the investigation, and the final write-up of the investigation's results. Surprisingly, the Beijing court ruled in favor of Gu, and has ordered the CSRC to hand over the documents.
Back in 1988, the young Gu invented a new kind of refrigerator coolant, set up a firm in the U.K., and built a successful business producing coolant for the European market. He started his business in China in 1995, got it listed on the Hong Kong Stock Exchange in 2000, and a year later, acquired a majority stake in Kelon Electric. At the time, Kelon was majority state-owned and listed on the domestic stock exchange. Gu's buyout paved the way for a string of further mergers and acquisitions that he would engineer across the home appliances sector in the following years. At the height of his success, Gu talked openly about his desire to be the most revered business tycoon of his time.
But Gu's success in acquiring other businesses caught up with him soon enough. The targets of his takeover attempts were mostly former state-owned enterprises whose employees were often resistant to privatization. Once Gu became the majority shareholder, workers worried that he would abolish their guarantees of job security and social welfare. Adding to people's frustrations, Gu did not buy the companies at their market value, but at a price negotiated privately with the former majority shareholders — usually local governments. It was therefore impossible to know that Gu was not profiting from discounted share prices, and so he was suspected of pilfering national assets.
At a time when China was seeking to reduce the influence of state-owned enterprises and loosen restrictions on the private market, stealing state assets was a serious accusation. As more and more state firms moved into private hands, the public worried that the fate of the country's key assets was being decided in off-the-books negotiations between corrupt officials and private businessmen. 
In 2004, the Hong Kong-based economist Larry Lang published a scathing critique of reforms in the state sector. He believed that private tycoons were taking advantage of the reform policy to embezzle state assets. As the reforms had resulted in mass layoffs, and with public opinion behind him, Lang quickly became a star economist while public suspicion mounted on Gu and his perceived cronies.
In August 2004, Lang gave a speech at Shanghai's Fudan University in which he directly claimed that Gu was misappropriating state assets and eroding the nation's wealth, one purchase at a time. He came to this conclusion in his studies of three well-known entrepreneurs: Zhang Ruimin, who founded the consumer electronics giant Haier; Li Dongsheng, the founder of the home appliance brand TCL; and Gu. Zhang and Li have kept silent about the matter.
The outspoken Gu, however, fought back. He sent a cease and desist order to Lang, telling him to take his claims offline and issue an apology. Not only did Lang not comply, but he doubled down on the accusations. With Lang's support, several financial media outlets on the Chinese mainland also joined the attack, and Gu was soon rendered persona non grata. Soon afterward, the CSRC got involved, and within a year, Gu was arrested.
In January 2008, Gu was sentenced to 10 years in prison on charges of falsifying business registration funds, crimes related to the illicit disclosure of information, and the misappropriation of funds. His business empire soon collapsed, and Kelon was bought by Hisense, another home appliances company based in eastern China's Shandong province.
Four years later, in 2012, Gu was granted an early release from prison. Almost immediately after regaining his freedom, he called a press conference in Beijing. Dressed like a clown in a dunce cap — a reference to a traditional form of public humiliation, he proclaimed his innocence and publicly accused three officials at the CSRC's national and provincial levels of corruption, claiming they had falsified evidence in order to throw him in jail.
In the space of a decade, Gu went from one of the most powerful businessmen in China to a perceived thief of state assets. Yet the story of his downfall remains murky. According to him, he is the victim of a frame job conducted by crooked officials, a trap that cost him 40 billion yuan ($6 billion) in business.
Over the past few years, Gu repeatedly petitioned China's security watchdogs to release documents related to his case. Until this most recent court decision, he had never received a reply. At the same time, he appealed against his conviction to the Supreme People's Court, which eventually ordered the Guangdong provincial courts to conduct a retrial. While the Guangdong court agreed to hear his case, it issued repeated stays rather than go through with the hearing, until the Supreme People's Court itself eventually agreed to review it.
Although the decision to retry Gu's case does not necessarily mean the original verdict will be overturned, it sends a strong signal that China intends to better uphold both property rights and the rights of private entrepreneurs. However, due to the sheer magnitude of the 40 billion yuan in damages claimed in Gu's case — and the byzantine complexity of the suits brought against him — Gu's retrial potentially holds greater legal repercussions than merely giving a ruined business mogul his day in court. It may yet lay bare the swirling currents of corruption that have ensnared some of China's corporate elite.
Translator: Kilian O'Donnell; editors: Lu Hongyong and Matthew Walsh.
(Header image: A portrait of Gu Chujun, July 14, 2005. VCG)