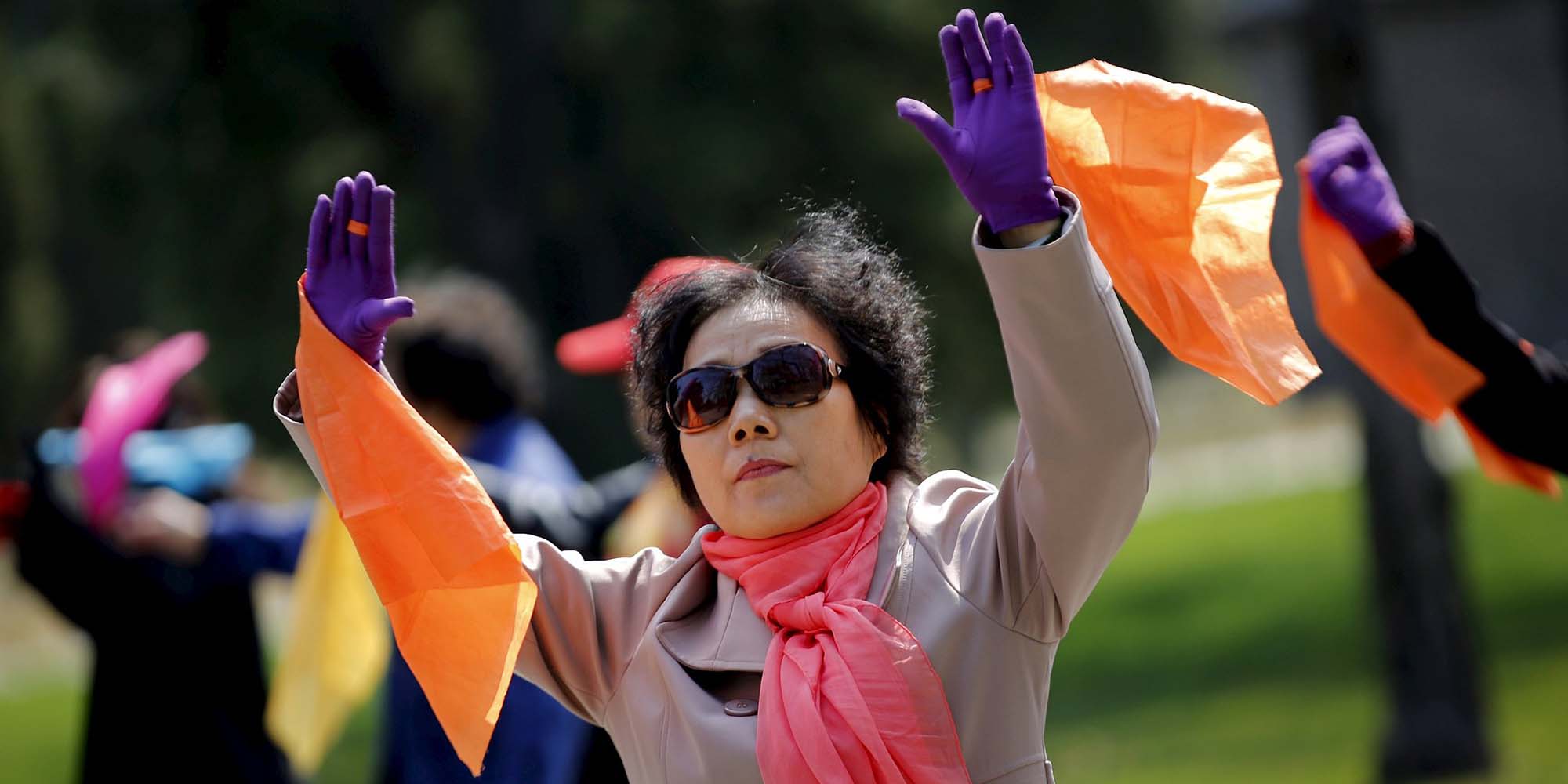 NEWS
E-Commerce Giant Seeks Influential Elderly Dancers
Alibaba has put out a new job ad, but only senior shoppers with 'harmonious' family relationships need apply.
China's elderly square dancers may face ridicule from their younger family members, but two nimble-footed seniors are about to get the last laugh thanks to an old folks-only job ad from the country's titan of e-commerce.
On Tuesday, internet giant Alibaba posted a job ad on its website for two positions to research the elderly users of its e-commerce website, Taobao. According to the ad, each position carries a salary of 350,000 to 400,000 yuan ($54,000 to $62,000) per year — relatively high by China's standards.
But there's a catch: Both jobs are only open to applicants who have already celebrated their 60th birthdays.
The new hires will work on a Taobao product tailored to the needs of middle-aged and elderly customers, according to a statement Alibaba Group sent Sixth Tone. "We hope to strengthen seniors' connections with both the internet and young people," the statement said.
In addition to advanced age, candidates must also be "influential" among their aging peers, maintain "harmonious" relationships with their children, and have at least a year's experience with online shopping.
Leaders of square dancing squads will be preferred for the positions — both based in Hangzhou, where Alibaba is headquartered. Square dancing is a popular pastime among China's retirees, who frequent neighborhood parks and plazas nightly to show off their moves.
Desirable candidates also include residential community leaders who love reading psychology and sociology books, and who actively participate in social activities.
The successful applicants will need to organize group discussions for their similarly aged peers, and collect feedback about senior citizens' online shopping experiences, according to the ad.
Alibaba has been inundated with résumés and inquiries from the public since it put up the ad, and the selection process has already begun, according to the company's statement.
China has an aging population — by 2020, the number of people over 60 is expected to exceed 255 million — but many elderly feel left behind by modern technology. China's retirement age for civil servants is 55 for women and 60 for men, meaning many of the 60-plus population no longer work.
Tong Yemeng, a 33-year-old Shanghai office worker, said she welcomed the internet company's move to improve its services for elderly people, who can feel bored and lonely after retirement. For the past three years, Tong's retired 68-year-old mother has been both shopping online and heading to the park to square dance. Nevertheless, she doesn't think her mother will be handing in her résumé, as her lack of leadership roles means she might not qualify for the job.
"As Chinese society ages, I think it is good for internet companies to realize the needs of older people and offer products and services for that market, which has long been neglected," Tong said, although she cautioned that the high salary could be little more than a marketing stunt.
Many young internet users were also excited by the possibility of their retired parents doing something other than square dancing — while some even expressed jealousy of the exclusive opportunity.
"Oh, my mom will have higher salary than me!" commented one user on Weibo. Another user who also seemed envious of the new position posted: "I want to be 60 … Can this job be reserved for me?"
Editor: Julia Hollingsworth.
(Header image: Women perform square dancing at a park square in Beijing, April 13, 2015. Kim Kyung-Hoon/Reuters/VCG)