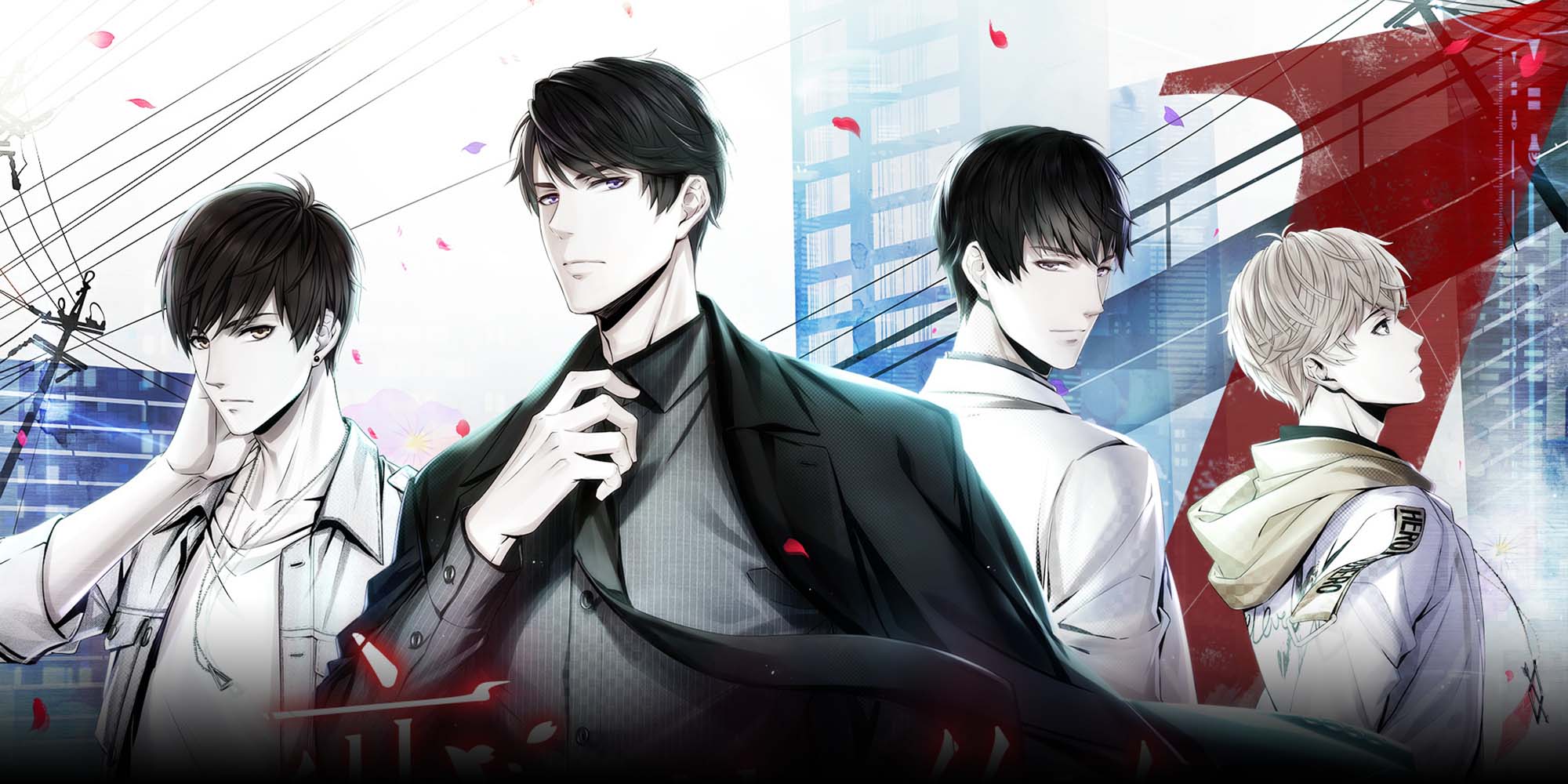 NEWS
Mobile Dating Game Puts 4 Men in Your Pocket
With over 3 million downloads in one month, 'Evol LoveR' is giving Chinese women a taste of digital polyamory.
On Saturday, a 100-story skyscraper in southern China, Shenzhen's KK100, lit up with an LED banner wishing happy birthday to Li Zeyan — the imaginary boyfriend of millions.
Li is one of four characters in "Evol LoveR" — called "Love and Producer" in some English-language reports — a dating simulation mobile game that has become a massive hit since its Dec. 14 release.
Developed by Nikki Games, which specializes in games for women, "Evol LoveR" is an example of a Japanese romance game genre known as otome, which often features a sentimental plot, beautiful animation, and voice actors. According to ASO100, a data analysis website for mobile apps, the game has been downloaded 3.73 million times in the last 30 days.
Miya Jiang, a 25-year-old player in Shanghai, is not single. She told Sixth Tone that she enjoys the attention from virtual paramours, as her long-distance real-life boyfriend is often busy. "He replies to my messages, but not always on time," she explained. On Saturday, Jiang celebrated Li's virtual birthday with a small cake.
Costing over 250,000 yuan ($39,000), the skyscraper message was purportedly also a birthday gift purchased by Li's gamer girlfriends — though an employee surnamed Li from the building's sales department told Sixth Tone that the customer was an advertising firm, and that he could not reveal further details.
"Evol LoveR" users play as a female film producer who has inherited a near-bankrupt production company from her late father. She has her pick of four suitors — Li, a CEO; Xu Mo, a gifted scientist; Zhou Qiluo, a pop star; or Bai Qi, a SWAT team officer — or she can simultaneously date all four.
Jiang says her favorite character is Xu, because the young scientist is most like her offscreen boyfriend, Pan Hui, a game developer at a leading Chinese internet company in Shenzhen, some 1,500 kilometers from Shanghai. But she says she felt dejected at Pan's reaction when she told him she had started playing "Evol LoveR."
"I thought he would say something like 'Babe, it's such a pity I'm not by your side, mwah mwah,'" she complained. "But instead, he called to quiz me about my user experience because [his company] had held a meeting to discuss the popularity of this game."
Pan told Sixth Tone that he credits the game's success to how accurately it has pinpointed its user group. "There were very few games targeting young women previously, or they weren't well-produced," he commented. "This game does quite a good job in terms of its visuals."
Pan says he doesn't mind that his girlfriend sees other men in "Evol LoveR" — and sometimes even sends Jiang red packets that she can redeem for in-game currency to unlock more gameplay.
Another player, Wang Zhaoxi, a 24-year-old employee at a Hangzhou-based internet company, told Sixth Tone that she was curious about the genre but has found the game disappointing. "The gaming experience is really bad," she said. "I'm very bored as a nonpaying player because the plot moves so slowly." Wang added that an alternative name that some have given the game is "Money and Four Wild Men."
Other female players shared the same criticisms, telling Sixth Tone that the game was a money-grabbing exercise that allowed players to insert themselves into shallow, idealized plots as an implausible character — a phenomenon known in fandom as "Mary Sue."
"It just adapts Mary Sue stories into a game," 24-year-old engineer Grace Su told Sixth Tone. "And the so-called game part is very simple: You don't have to use your brain; you merely collect things to level up, and it explicitly asks for your money." She said she uninstalled it after one day. "It's not appealing to people who have no interest in romance fictions," Su commented.
Facing polarized opinions, "Evol LoveR" has more than 220,000 comments on its entry in Apple's China App Store, and ranks ninth among all apps available.
Ding Daoshi, an internet industry critic, told Sixth Tone that from a business perspective, the game is considered a wild success, and one of the three pillars in the mobile game market alongside "Honour of Kings" and "PlayerUnknown Battlegrounds."
"One of the factors in its success is women's [growing leisure] consumption as their incomes rise," Ding commented — whereas previously, games targeted only male players. Though as of August, women made up more than half of all players on "Honour of Kings."
Ding adds that the developers behind "Evol LoveR" should conduct further research to ensure the product continues to meet consumers' demands. "If they could combine it with VR technology, which would allow it to feel more real," he said, "there is more potential for it to grow, even beyond 'Honour of Kings.'"
Editor: Qian Jinghua.
(Header image: A promotional image for the mobile dating game 'Evol LoveR.' From the game's Weibo account)