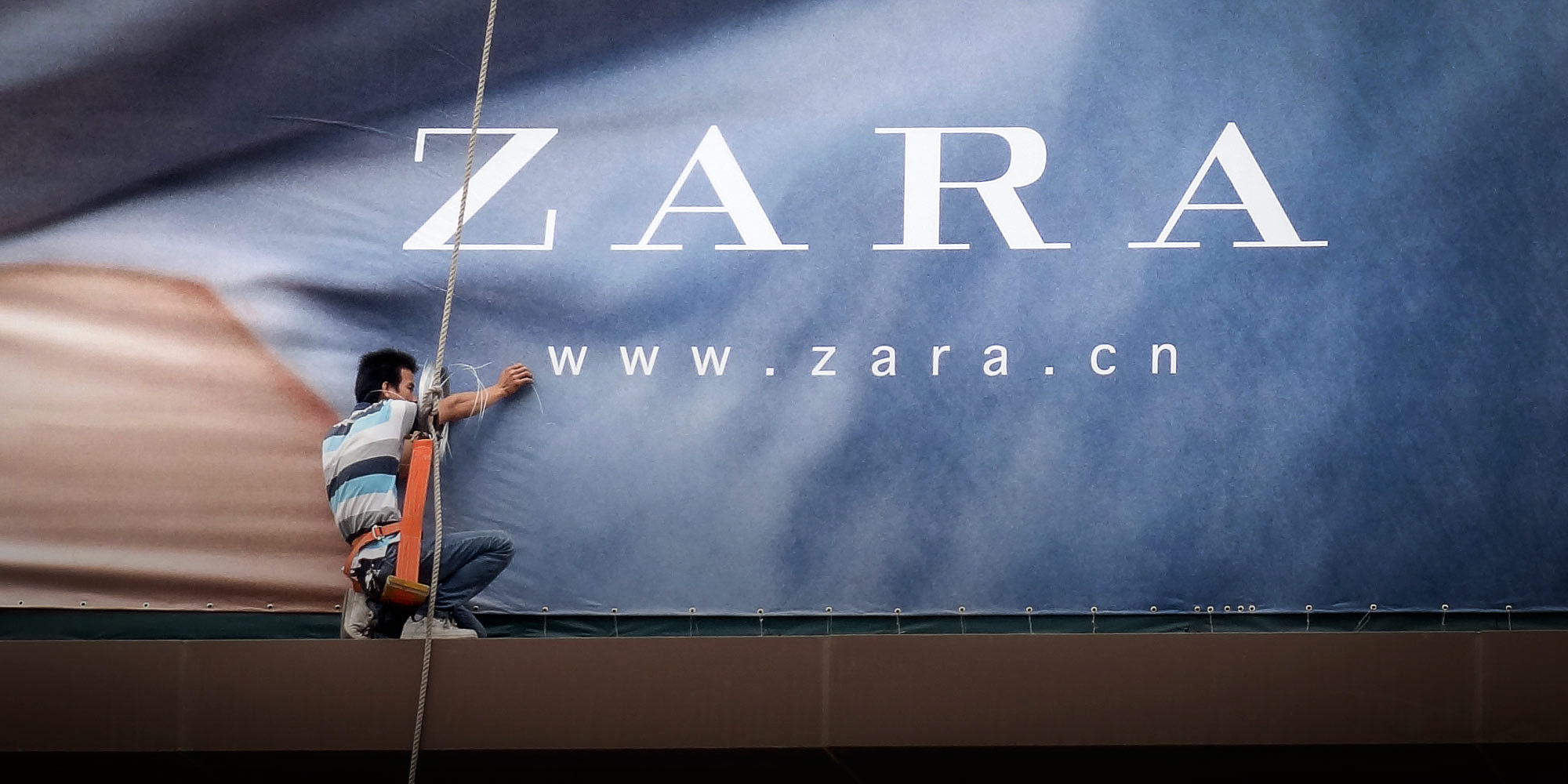 NEWS
Zara Apologizes for Listing Taiwan As Country
Fast fashion retailer was reprimanded for political faux pas and asked to reflect, inspect, and rectify its website.
Several foreign companies in China have come under scrutiny for listing Taiwan and Hong Kong as countries — infuriating the Chinese government and patriotic netizens, to whom these areas are indispensable territories.
The Shanghai office of the Cyberspace Administration of China reprimanded Spanish fast fashion retailer Zara and American medical device maker Medtronic for suggesting that Taiwan is an independent country, according to a statement published Friday on the regulator's WeChat account. 
Both companies were ordered to publish apologies by 6 p.m. Friday night, carry out "self-inspection" of their websites and apps, and turn in rectification reports. "Shanghai Cyberspace Administration will further assess the situation depending on the rectification result," the statement said.
Both Zara and Medtronic had apologized and updated their websites by Friday evening. "Medtronic fully understands China's stance on its territorial issues, and we sincerely apologize for causing misunderstanding among the Chinese public," the latter posted in a statement on microblog platform Weibo.
Zara and Medtronic are not the only two companies that have been chastised for disrespecting China's territorial sovereignty. American hospitality chain Marriott came under fire for labeling Tibet, Macau, Hong Kong, and Taiwan as separate countries in a customer questionnaire earlier this month and liking a Twitter post supporting Tibetan independence.
Though Marriott apologized, reassuring Chinese authorities that the company doesn't "support anyone who subverts the sovereignty and territorial integrity of China," the consequences were severe: On Thursday, the Shanghai government ordered Marriott to close down its Chinese website and app for a week.
The Shanghai cyberspace administration's statement also welcomed netizens to report such issues in order to safeguard a healthy online environment.
Similar gaffes were then spotted on the websites of other companies including Delta Air Lines and H&M. A Delta spokesperson told The Paper, Sixth Tone's sister publication, that the company had updated its site. H&M's public relations department did not immediately reply to Sixth Tone's request for comment.
Hong Kong and Macau, which were once British and Portuguese colonies, respectively, were handed over to the Chinese government in the late 1990s, becoming special administrative regions with certain degrees of autonomy. Taiwan, which was ruled by the Nationalist Party for decades after it was defeated by the Communist Party in the civil war, is considered a "renegade province."
During a press conference on Thursday, Lu Kang, a spokesperson for China's Ministry of Foreign Affairs, said it is not only an "objective fact" but also an "international consensus" that these territories are part of China.
"We welcome foreign companies to invest and operate in China, but they should then respect the sovereignty and territorial integrity of China, our laws and regulations, and the feelings of the Chinese people," Lu added.
The series of public relations disasters has triggered an uproar on Chinese social media, with netizens calling for a boycott of foreign brands. "You first earned Chinese people's money, and then hurt our feelings. I would like to ask you to leave China," wrote one angry net user on Weibo.
Contributions: Zhang Liping; editor: Qian Jinghua.
(Header image: A worker hangs a Zara poster in Shantou, Guangdong province, June 1, 2013. Zheng Jiawen/VCG)