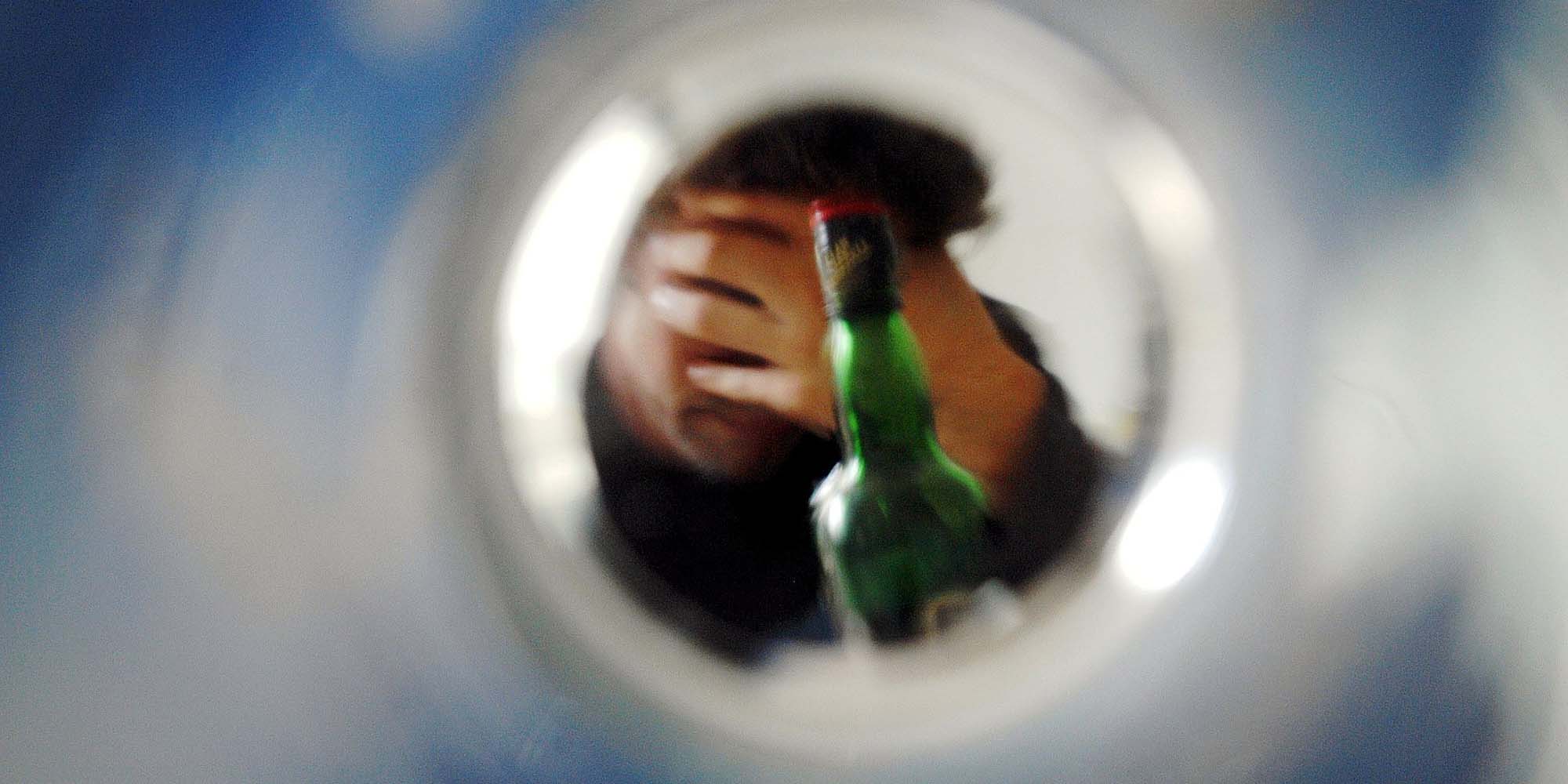 NEWS
China's Designated Drinkers Now Out of Work
Days after being slammed by state media, eDaihe no longer signing up surrogate drinkers.
The alcoholic's dream job — getting paid to drink on behalf of others — lasted about as long as a mild hangover.
Following criticism from People's Daily, novel outsourcing service eDaihe apparently stopped registering stand-in drinkers. Beijing-based startup eDaijia, which provides chauffeurs for people who should not legally be driving their cars home, launched the drink-sharing service in Beijing, Shanghai, and another 34 cities across China in late December.
The service asked interested parties to specify their alcohol preference and drinking capacity: "Unlimited beer," "three bottles of wine," and over a liter of baijiu were among the examples given in the company's advertisements. The latter, a potent spirit usually distilled from sorghum, is a fixture at social gatherings in China, especially at business dinners, where it is customary to show respect by throwing back repeated toasts. Refusing a drink in such a context is viewed as highly disrespectful — potentially even career-limiting.
The eDaihe service appeared in the wake of a popular joke about how China's drinking culture left some people in need of "designated drinkers." Where most simply laughed, eDaijia saw opportunity, and turned designated drinkers into a reality.
According to the company's description of eDaihe, there has long been considerable demand for "badass surrogate drinkers," especially over the Chinese New Year holidays. What's more, the company said, the new service is a great networking tool, as it encourages new connections and fast friendships.
But China's social drinking has a dark side, too, as highlighted by a number of deadly cases. Earlier this month, two young men in the eastern province of Zhejiang were sent to the hospital with alcohol poisoning after a night of heavy drinking at a karaoke bar; one didn't survive. And in September 2016, a bridesmaid at a wedding choked to death on her own vomit after being pressured to overdrink.
According to a Sunday report by Beijing Youth Daily, eDaihe maintains that the drinkers at an event — but not the company itself — must bear all responsibility in the event of an accident.
No data for the number of transactions, if any, completed on eDaihe has been released, but the service has nonetheless attracted a wave of criticism. The Procuratorate Daily, the official newspaper of China's judiciary, warned on Monday that the phenomenon of designated drinkers could have an adverse impact on the country's already problematic drinking culture. A day later, People's Daily published a commentary panning the service on ethical, logical, and legal grounds.
"From the perspective of juridical sensibility, all of the diners might have to bear legal responsibility for any accident that happens at the table," the commentary read. "If this business happens through [eDaihe's] platform, how can they wash their hands of it?"
The drinking service could not be accessed via eDaijia's app on Wednesday morning, and links posted to the company's official account on social media app WeChat redirected to blank pages. Sixth Tone was unable to reach eDaijia by phone on Wednesday.
Zhang Dongpeng, an eDaijia representative, told Chengdu Business Daily on Tuesday that the designated drinker service was purely a publicity stunt. "We hope everyone will notice and laugh it off," he said. "Nobody's actually drinking for anyone else."
However, in a previous media report, eDaijia told Sina Tech that it had spent months developing the new service. Furthermore, the company said, eDaihe would be vital for connecting "wimpy" drinkers with seasoned alcoholics, and for helping lonely men find pretty women to drink with them. "It's not a joke," the article said.
Editor: David Paulk.
(Header image: Darek Szuster /VCG)