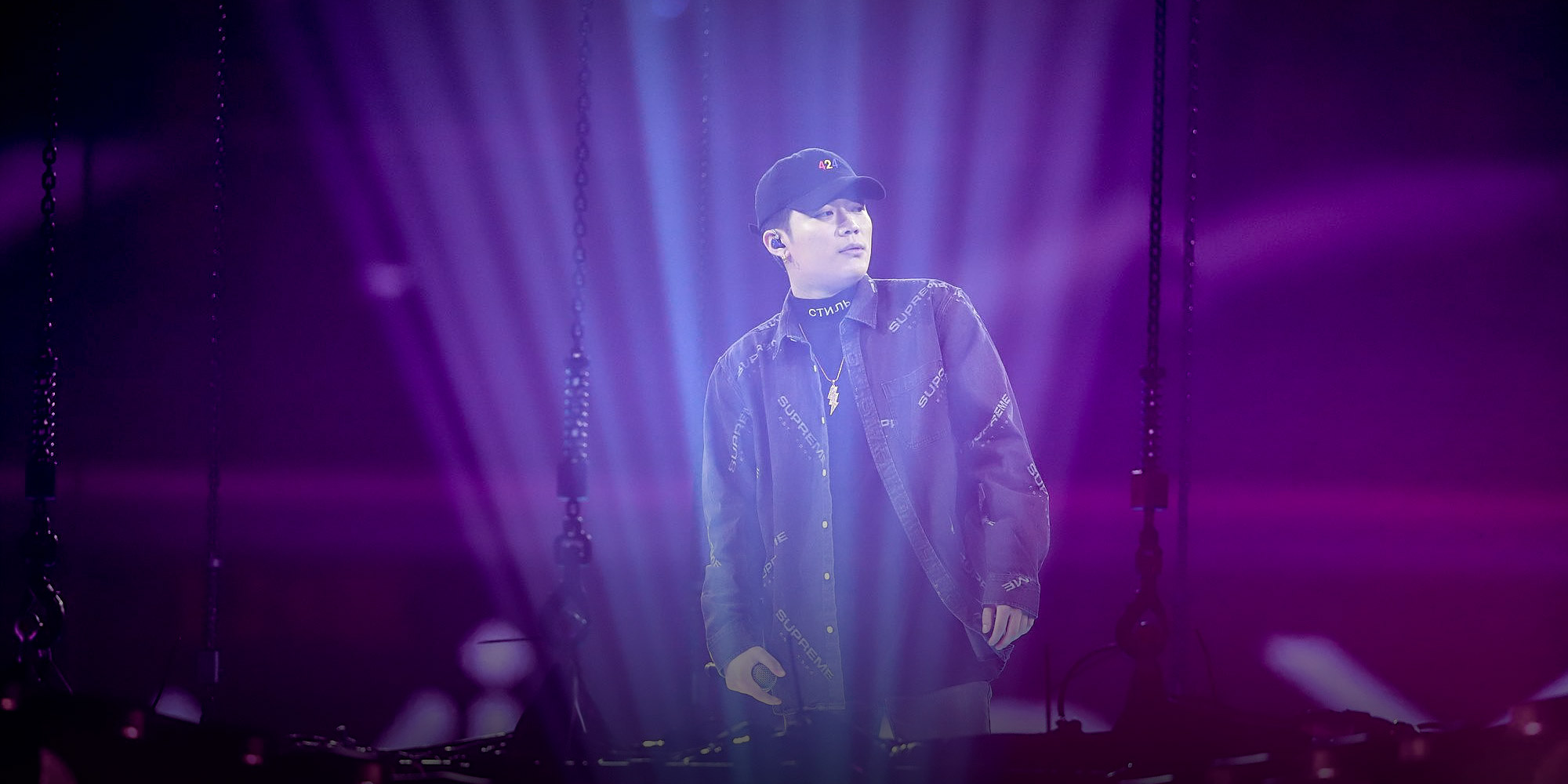 NEWS
Is Marriage More Sacred Than Privacy, Ask Chinese Netizens
Some say self-appointed adultery avengers have gone too far.
After a Chinese rapper became the target of an online witch hunt for an alleged relationship with a married woman, public opinion is split between morality crusaders and privacy protectors.
In late December, a livestreamer accused rapper Wang Hao — also known by his stage name, PG One — of having an affair with the well-known actress Li Xiaolu. The broadcast sparked a flurry of abuse directed toward the alleged adulterers, both of whom denied the rumors.
One of the most vocal critics was Huang Yiqing, a businessman who has cultivated an name for himself as a blogger on celebrities facing moral crises. "Just leave them to me," Huang wrote Saturday on his Weibo microblog account, referring to Wang and Li.
Wang, the rapper, rose to fame by winning the first season of reality TV show "The Rap of China." Huang, meanwhile, is chairman of the Shanghai Super Car Club, a group of some 300 sports car enthusiasts, and is a member of the Shanghai Sports Development Foundation's board of the directors.
The very next day, Huang made good on his promise by posting Wang's full name, birthplace, birth date, and education background, as well as his parents' surnames and occupations, to his 2.8 million followers. "PG One has brought more than one woman — some of whom were others' wives — home with him," he wrote. "His mother knows all and intentionally covers for him." Huang also accused Wang's mother of turning a blind eye to her son's drug use.
More than 216,000 Weibo users liked the post, whose content — including Wang and his parents' personal information — was republished by multiple online tabloids. "You are the embodiment of justice, and we support you! Modern society needs more people like you," read one typical comment under the post.
But not all netizens appreciated Huang's brand of vigilante justice, with some taking to Zhihu, China's Quora-like Q&A platform, to voice their concerns. "I literarily had a chill run down my spine," wrote one user, who argued that romantic relationships are morally subjective, and that any alleged drug use should fall under the jurisdiction of police. "Does Huang even have any actual evidence?" the user asked. "At this rate, any rich and powerful person will feel entitled to invest their resources and powers into investigating other people."
Neither Huang nor Wang responded to messages sent by Sixth Tone on Tuesday.
In China, citizens' privacy is theoretically protected by a March 2017 revision to China's civil law. But according to Ding Dalong, a lawyer at King A&P Law Firm in eastern Anhui province, whether personal information — which is not defined under the law — is protected in practice depends on the circumstances of each individual case, as well as judges' legal interpretations.
Defining the boundaries of privacy for public figures can be particularly complicated, Ding told Sixth Tone. "But the personal information of Wang's parents — who are not famous — is definitely private and should not be disclosed by Huang," he added.
Only under very specific circumstances do people forfeit their right to privacy. "If someone is engaged in illegal activity, then protection of privacy does not apply," the lawyer explained, adding that if Huang has solid evidence of Wang using drugs, he should report the matter to police.
In China, adultery carries a strong social stigma — especially when celebrities are involved, as a single fiery tongue can ignite a massive online witch hunt. In August 2016, actor Wang Baoqiang posted on Weibo that his wife was having an affair with his manager. Almost instantly, netizens lashed out at Wang's wife and manager, with some wishing the pair physical harm.
Editor: David Paulk.
(Header image: Rapper PG One performs at a venue in Guangzhou, Guangdong province, Dec. 30, 2017. Wu Ming/VCG)