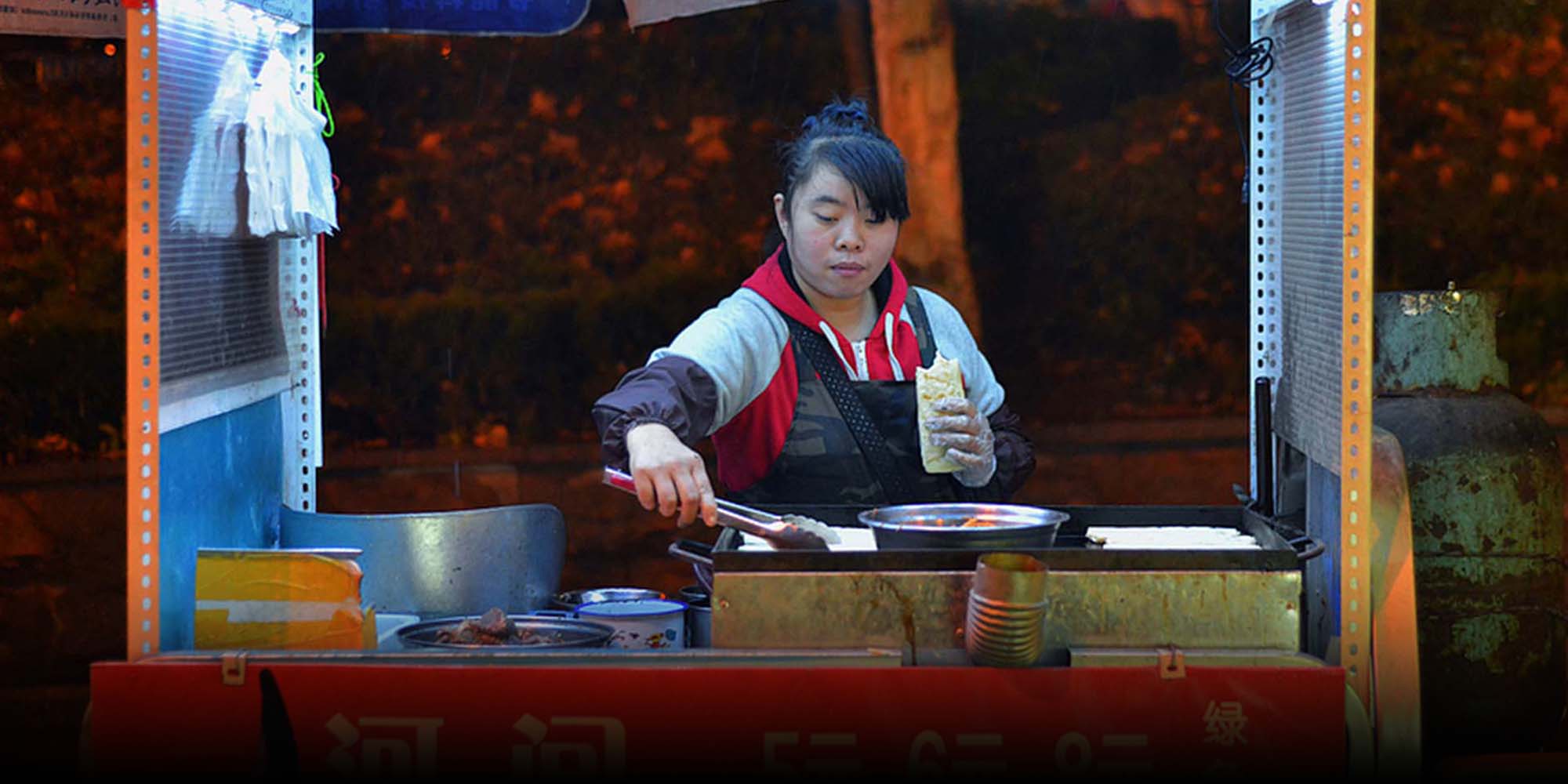 NEWS
Hebei's Donkey Burgers Full of Horse, Mule, and Pig
Reporters find counterfeit meat in local Chinese specialty.
Restaurants in a Chinese city known as the "hometown of donkey burgers" might not have been dishing up what it advertised, as a recent investigative report found that cheaper meat from mules, horses, and pigs was frequently being used instead.
Most meat-processing businesses in Hejian, a city in northern China's Hebei province, were operating out of private residences without a license, processing overnight, and packaging in unhygienic environments in the early morning to avoid drawing the attention of authorities. Besides being consumed locally, the meat — labeled as donkey meat — was also sold all over China, from Beijing to Liaoning in the northeast and Yunnan in the southeast, The Beijing News reported Monday.
"Have a taste of this meat: It's not so different from real donkey meat," one owner of a meat processing business told undercover reporters from The Beijing News when they posed as potential buyers. The owner added that he could sell at least 4,500 kilos of counterfeit donkey meat per month.
Several people involved in the fake donkey meat trade said that demand for the genuine article has grown rapidly in recent years, leading to price hikes so large that some vendors in Hejian have instead turned to mule and horse meat — often imported frozen from overseas — and even pork.
While real donkey meat costs between 100 to 150 yuan ($15 to $23) per kilogram, horse or mule meat is around 50 yuan. The cost of a donkey burger, usually served cold in a rectangular bun, has stayed relatively stable over the years, at around 6 yuan. Pure donkey meat, however, may be too expensive to sell in such a form, one meat processor told The Beijing News.
Violations of China's food safety law can carry a minimum fine of 50,000 yuan, and illegal ingredients, equipment, and income can be confiscated, along with permits revoked.
In a separate story on Tuesday, The Beijing News reported that the Hejian government had raided several processing businesses, four of which were shut down. In December 2016, the city's food and drug administration shut down and fined several businesses over fake donkey meat. And in April of last year, the Hejian Hongxiang Food Company was fined 70,000 yuan for selling horse meat as donkey meat.
The tradition of eating donkey meat dates back several hundred years in China. In 2011, Hebei province listed Hejian donkey burgers as an "intangible cultural heritage." A year later, the administration set up the Donkey Burger Industry Association to strengthen oversight of related businesses.
However, the phoniness phenomenon has continued to be a thorn in the side of regulators, despite repeated castigations. According to Lin Feng, a commentator for The Beijing News, it is imperative to rectify the reputation of Hejian's donkey burgers.
"It takes decades or centuries to build up a brand," Lin wrote, "yet a single crisis can be enough to ruin it."
Correction: A previous version of this story said that horse or donkey meat costs around 50 yuan per kilogram. This is the approximate price for horse or mule meat.
Editor: Denise Hruby.
(Header image: A woman sells donkey burgers in Beijing, Nov. 27, 2017. VCG)