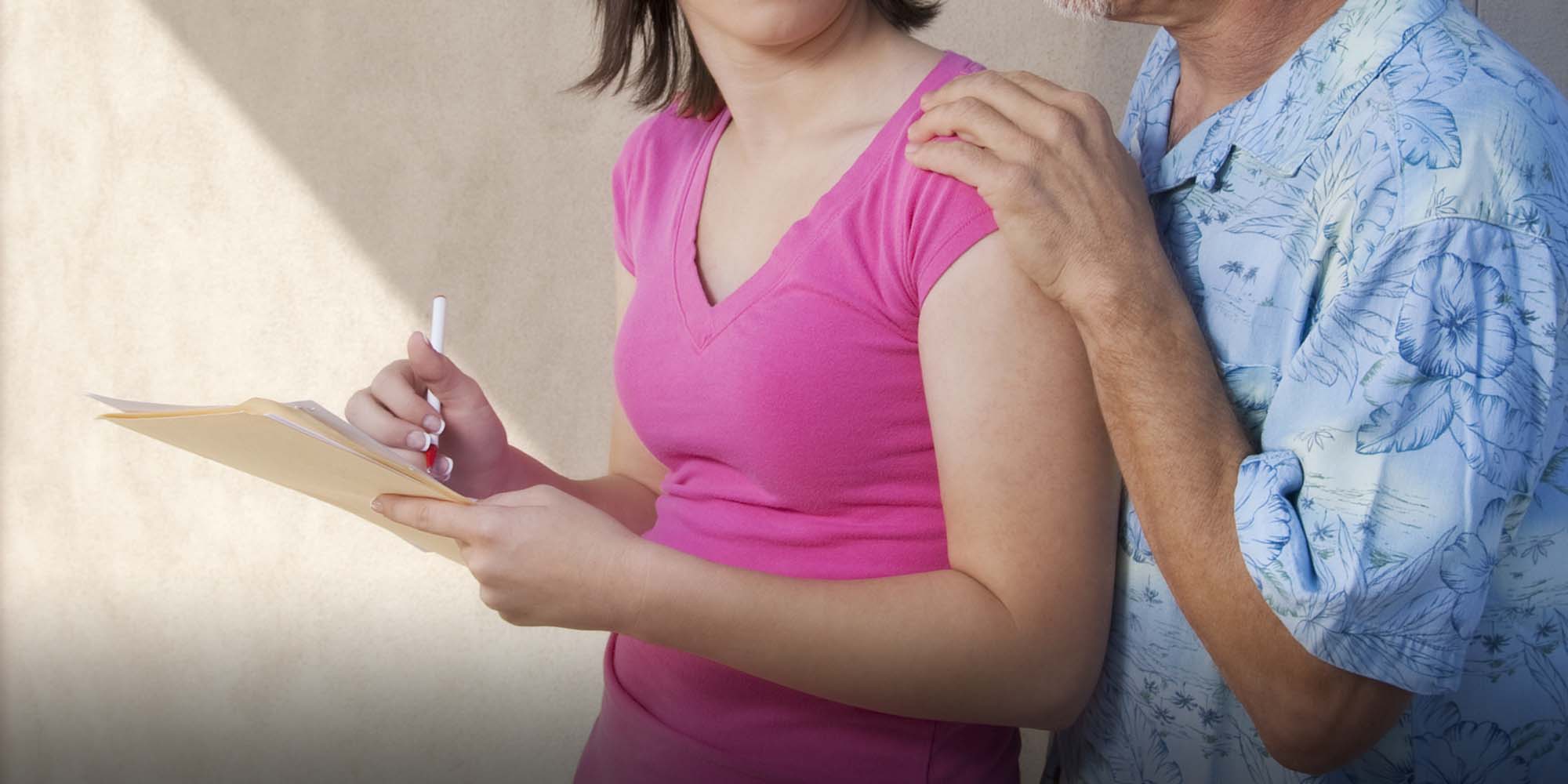 NEWS
The #MeToo Campaign Spreading Across China's College Campuses
After nationwide lobbying from students and alumni, Ministry of Education will establish a 'long-acting' mechanism to prevent sexual harassment at universities.
The #MeToo hashtag swept across English-language social media last year as sexual harassment and assault survivors spoke out in the wake of the Harvey Weinstein scandal, and now a similar movement is also growing in China.
Following weeks of public attention to the topic of campus sexual harassment, the Ministry of Education will set up a "long-acting" prevention mechanism, Sixth Tone's sister publication, The Paper, reported Sunday.
"[The ministry] shows no tolerance for conduct that violates the bottom line of teaching ethics and the well-being of students," ministry information officer Chen Xing told The Paper in an exclusive interview. "[We] will penalize every single case that has been exposed."
Sixth Tone has reported on a raft of allegations aired on social media in recent weeks. On Jan. 1, Luo Xixi, a former doctoral student, accused Chen Xiaowu, her supervisor at Beihang University, of indecent behavior, while Nanchang University, Hebei Institute of Communications, and Beijing Film Academy were all implicated in similar or more serious allegations last year.
Beihang University announced on its official Weibo account on Thursday that it had removed Chen from his post and revoked his teaching qualification. On Sunday, the Ministry of Education also revoked Chen's title of Changjiang Scholar — a prestigious academic honor — and ordered him to pay back previously awarded funds.
Another school in Beijing, the University of International Business and Economics, has also begun an investigation after an anonymous online post on Thursday accused associate professor Xue Yuan of long-term sexual harassment. The post gained tremendous attention, with hundreds of users commenting and many sharing similar experiences with the professor. On Friday afternoon, the school said it had asked the professor to return from his overseas program early to face investigation.
As these stories came to light, alumni from over 40 Chinese universities penned open letters to their alma maters demanding action on campus sexual harassment. Graduates of top schools Peking University, Fudan University, Xiamen University, and Sun Yat-sen University are among those who have spoken up.
Students from Dalian University of Foreign Languages (DLUFL) were among the first to receive a reply. After MeTooInDLUFL, a WeChat account created by 12 graduates, posted an open letter on Jan. 7, the university's president, Liu Hong, and four administrators met with one of the student signatories on the same day and promised to implement their suggestions.
The MeTooInDLUFL account proposed five action points, including anti-harassment training for all faculty and students, an online survey each semester for students to anonymously report sexual harassment and other issues, and a dedicated department for dealing with such complaints.
Campus sexual harassment is a pervasive, ongoing issue. In March 2017, a survey of university students conducted by Guangzhou Gender and Sexuality Education Center and Beijing Impact Law Firm found that 69.3 percent of 6,592 respondents had experienced sexual harassment in tertiary education, of whom nearly 10 percent said that the perpetrators were their teachers or supervisors.
Yet victims in China have only started to stand up publicly in recent years. A 2014 case at Xiamen University was the first to use social media to publicize allegations, reaching 36 million reads on microblog platform Weibo and attracting national media attention.
In June that year, viral posts accused Wu Chunming, a history professor at the university and a Harvard-Yenching scholar, of seducing female students and using academic funds to book hotel rooms. A few weeks later, 76 students and alumni wrote a joint letter to Zhu Chongshi, then Xiamen University's president, urging the school to forbid sexual relationships between teachers and students under their supervision.
A few months later, 256 students and staff from colleges in China and abroad wrote an open letter to Zhu and the Ministry of Education in which they called for a thorough investigation and state regulation to prevent campus sexual harassment.
No laws in China address consensual sexual relationships between teachers and students over 14 — China's age of consent. But on Sept. 30, 2014, the Ministry of Education released a guideline suggesting that universities establish penalties to prevent teachers from sexually harassing their students or having inappropriate relationships with them.
After a three-month investigation, Xiamen University issued a statement in October 2014 saying that Wu's teaching qualification and Party membership had been revoked. However, he was nonetheless permitted to remain in a nonteaching position. The university did not implement or address the students' other suggestions.
"Students, especially postgraduates, are heavily reliant on their professor's assessment in terms of their study, life, income, and career, which makes it different from office sexual harassment," Li Sipan, the director of feminist group Women Awakening Network, posted on Weibo on Jan 2.
Li explained that the abuse of power and difference in social status make it difficult for students to resist or report sexual harassment. "Concentrated academic power, few constraints on teacher-student relationships, and omnipresent sexism in academic institutions are the fundamental reasons why sexual harassment is neglected, justified, and tolerated rather than punished severely," she wrote.
But it seems the tides are turning, with even Party newspaper People's Daily throwing its support behind public dialogue on the issue.
"When more and more survivors stand up to break the silence and dare say 'Me Too' … then the number of sexual harassment cases in tertiary education institutions will decrease greatly," People's Daily posted Friday on its Weibo account.
Contributions: Liu Chang; editor: Qian Jinghua.
(Header image: E+/VCG)