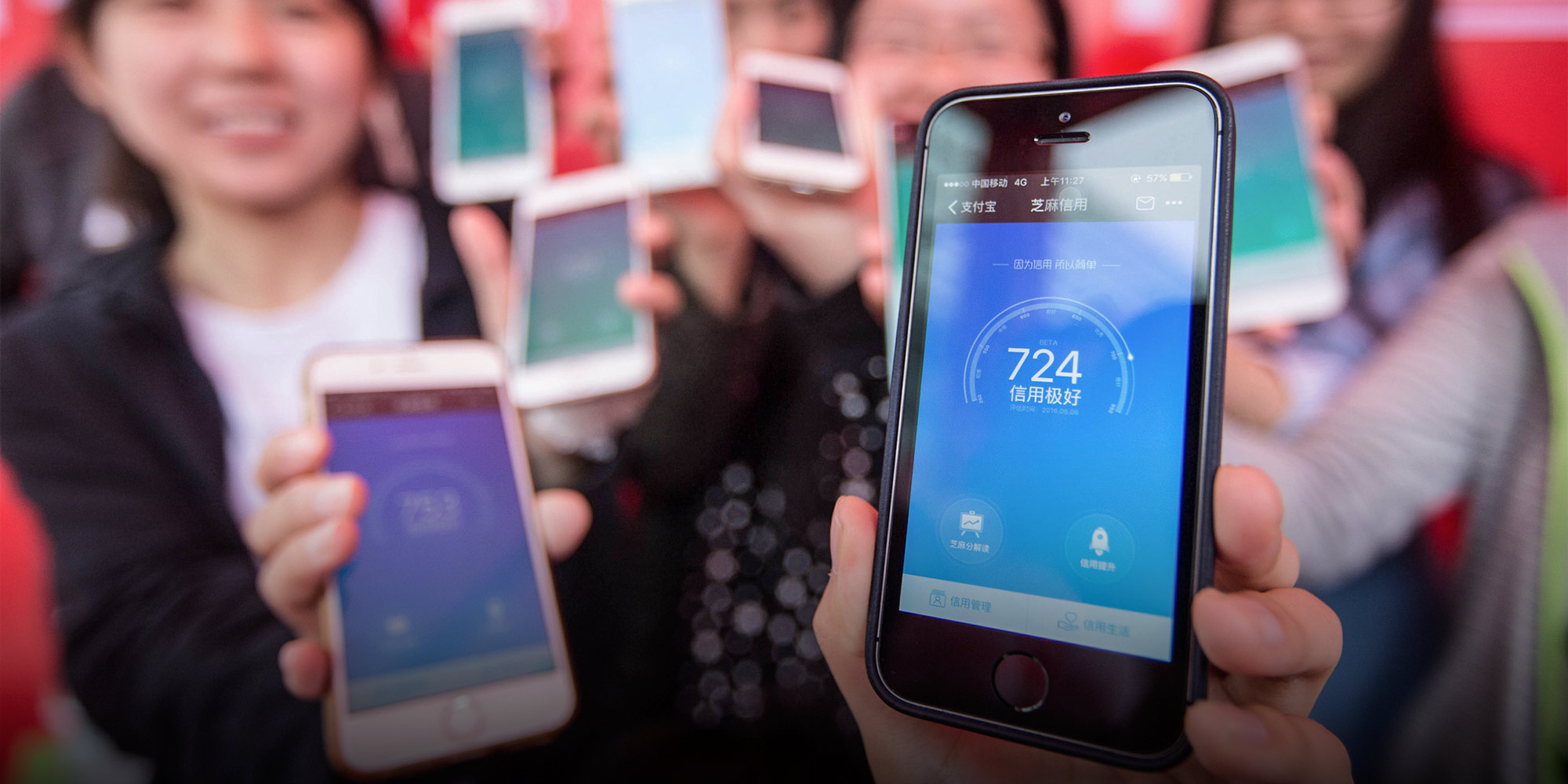 NEWS
After Privacy Concerns, Zhima Credit Admits It Was 'Stupid'
Consumers were worried that the Alibaba-affiliated credit-scoring service was tricking them into giving up their personal information.
A Chinese credit-scoring company has admitted it was "stupid" after it was accused of misleading users into disclosing private information.
On Wednesday, Alipay, a mobile payment company under Alibaba affiliate Ant Financial, found itself in hot water after releasing a service that gives consumers customized reports of how they used the Alipay app over the previous year. Through the app, consumers can access food delivery, taxi booking, banking services — and their personal credit rating on Zhima Credit.
But the usage report soon went viral on Chinese social media after internet users discovered that its landing page had a default setting whereby users who didn't spot the fine print were agreeing to let Alipay access their credit scores generated by Zhima Credit, which also operates under Ant Financial.
Since 2014, the Chinese government has been building a "social credit system" that tracks individual behaviors. Private companies have also worked to develop their own systems. Zhima Credit — which launched in 2015 and is also known as "Sesame Credit" — gives consumers a rating based on their data from Alipay and other partner platforms; this rating reflects everything from which friends the user has to how quickly they pay their debts. Users with high credit scores are able to have deposits waived for car or house rentals, while those with low credit scores miss out on such perks.
Fanny Wu, a spokeswoman from Ant Financial, told Sixth Tone that credit scores are only shared between the two companies, or with third-party companies, with a user's consent.
One person who noticed the default setting was Yue Shenshan, an attorney at Beijing Yuecheng Law Firm. Yue said that when he checked his report, he noticed a sentence written in very small characters informing him that he had consented to having his Zhima Credit score displayed on the report. The agreement had been checked by default, he wrote on his Weibo microblog Wednesday afternoon. A number of internet users commented on his post, with most echoing that the check box was inconspicuous.
"The company has infringed on consumers' right to know and choose," Yue told Sixth Tone when reached by phone.

On Wednesday evening, Zhima Credit apologized on its own Weibo account, saying that while its motives had not been wrong, it had used an "extremely stupid" way to inform customers.
In a statement to Sixth Tone — largely the same as Wednesday's statement, although it did not include the word "stupid" — Zhima Credit reiterated that it was sorry, and added that it strictly follows the country's regulations. "User data security and privacy protection are at the core of our business, and we have the utmost respect for users' right to know and right to choose," the statement said.
Alipay has updated its report landing page so that users now have to actively elect to display their Zhima Credit scores.
But the apology and the new system have done little to ease the public's concerns. "Since the two companies both belong to Ant Financial, users don't have any control over whether they [the companies] share data with each other," commented one Weibo user. "This is quite common among many internet companies," wrote another, "and I don't think an apology is sufficient, unless there are legal penalties for such behavior."
Ding Jinkun, an attorney at DeBund Law Offices in Shanghai, agreed that Alipay had misled consumers by limiting their freedom of choice. "The behavior is dishonest," he told Sixth Tone. "If the company respected consumers, it would highlight these messages with bold characters and clear backdrops." Ding called on regulators to strengthen the supervision of private information to better protect consumers' rights.
This is not the first time a Chinese internet company has been accused of sending ambiguous messages to consumers or breaching their privacy. In October, China's largest online travel agency, Ctrip, was accused of misleading customers by making additional fees and flight insurance part of its default settings. And earlier this week, China's biggest social networking platform, WeChat, become embroiled in a privacy scandal after Li Shufu, the chairman of Hanghzou-headquartered automaker Geely, accused the company of reading its users' private messages.
Correction: An earlier version of this story said that Zhima Credit was one of eight companies to be granted an official license to operate a personal credit system. Although the government told the eight companies to prepare to enter the industry, none of them have been granted licenses.
Editor: Julia Hollingsworth.
(Header image: Young women show off their Zhima Credit scores from the Alibaba app on their smartphones, Hangzhou, Zhejiang province, May 9, 2016. Xu Kangping/IC)